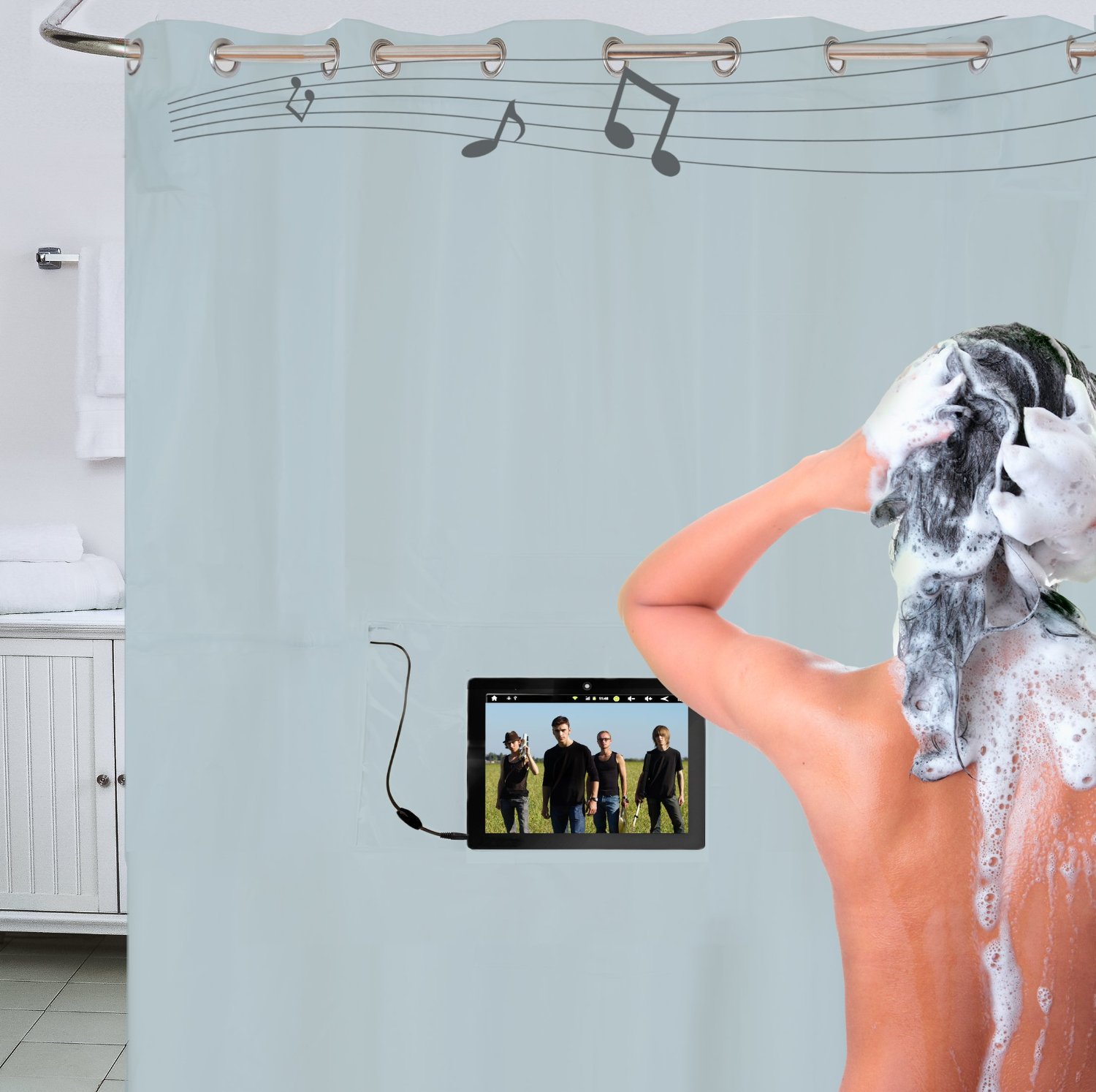 This fun musical shower curtain will certainly make anyone's shower more enjoyable. You can use your electronic music devices including your cell phone safely with the water running.
There is a waterproof, touch sensitive, see through pouch in the lining of the curtain to hold the music device.
Included are waterproof built-in speakers in the curtain so that you can listen to surround sound in the shower. Plug the music device into the speakers and enjoy the music while showering or bathing.
Teenagers and children will love this shower curtain! Especially children will be looking forward to their daily showers without putting up a fuss about it.
Music at your fingertips is great!
*This page contains affiliate links