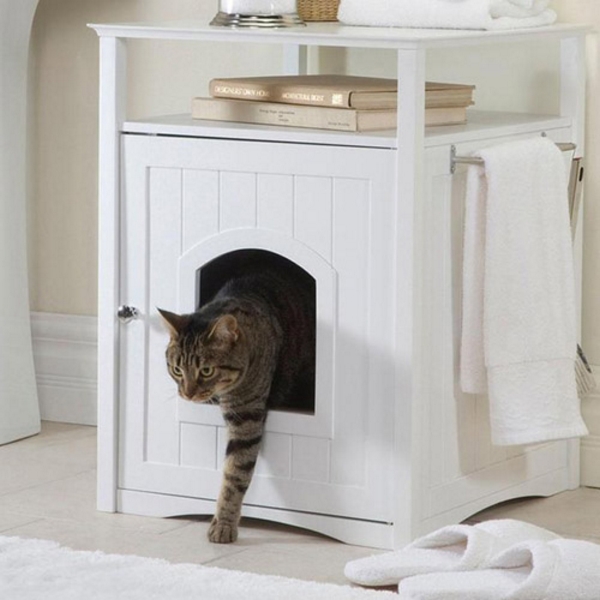 Here is a multifunctional pet furniture that all pet owners would love to have in their homes. This stylish cabinet can be used for different purposes and in different rooms in the house.
Place it in your bedroom and it will serve as a night stand pet house suitable for cats and small dogs.
It will also fit perfectly by the couch in the living room, serving as a coffee or a side table providing your pet a place to rest.
The best thing about it is that you can use it also as a cat litter box cover that will camouflage your cat's mess and hold the unpleasant odor inside. If you place the litter box cover in the bathroom or laundry room, you'll ensure yourself a useful shelf space and a towel bar.
Sounds perfect, doesn't it?! And what's more, this cabinet comes in three beautiful colors to match your home décor.
*This page contains affiliate links