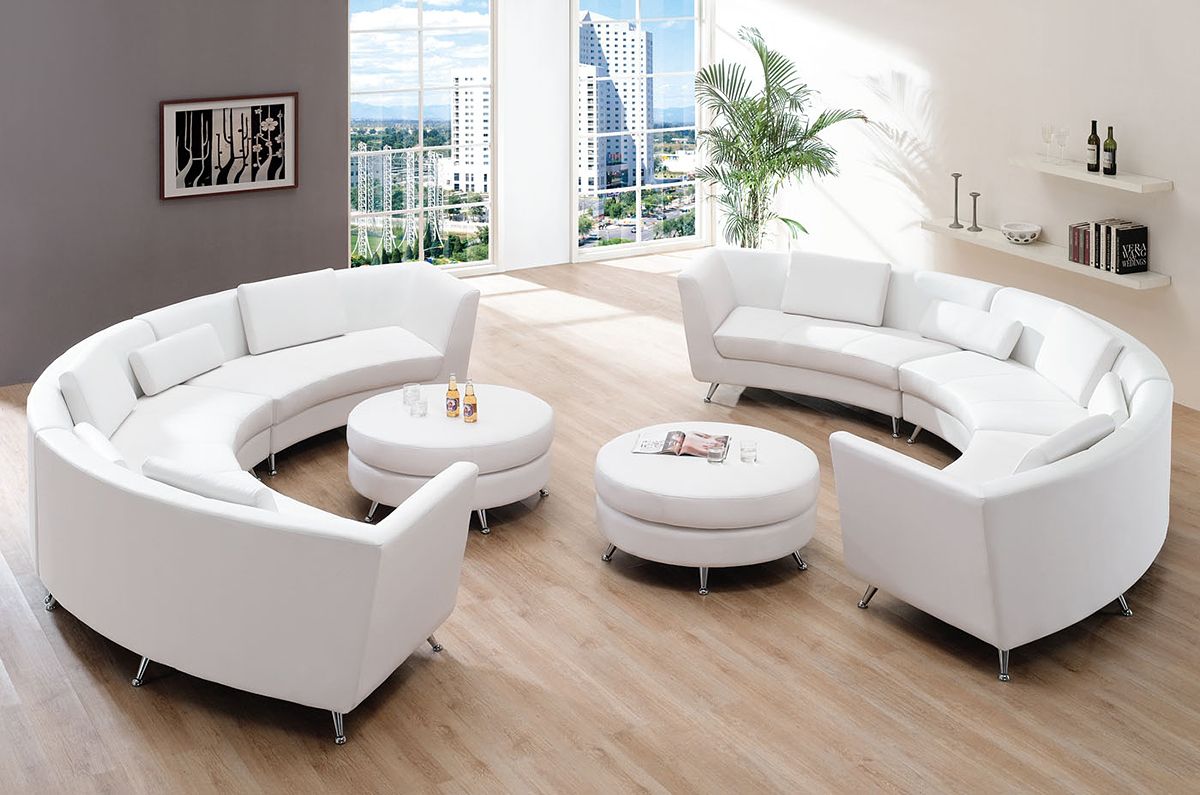 This modern leather sectional furniture in white color will look great in a spacious area. It's look cries out for a social time to spend with others in a comfortable setting.
The product is delivered in 8 pieces. There are two round ottomans and six sectional pieces for sitting on. Included with the set are ten pillows to make for comfortable sitting.
Decorate a large room with wall pictures, floral arrangements or any items on your wish, and this elegant modern sectional furniture design will be essentially the focal point of the room.
*This page contains affiliate links