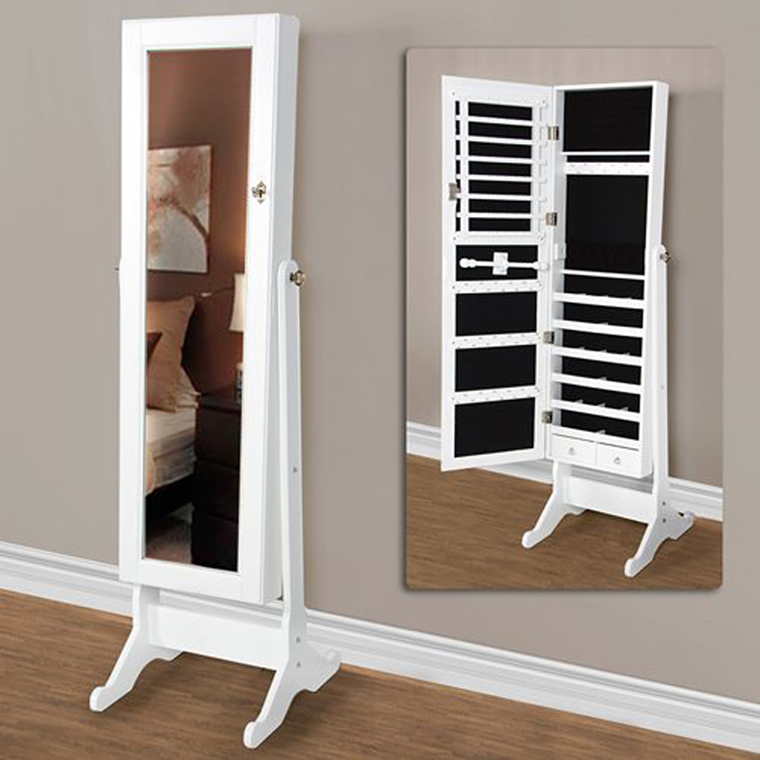 This mirror jewelry armoire is a great idea for people who have issues with storage space. Not only is it a large and very useful mirror but the cabinet concealed behind the mirror itself has everything you need to safely store your jewelry and accessories away from prying eyes.
The mirror is made from wood and has a stable base; it can tilt to whatever angle you prefer.
In a white finish the mirror jewelry armoire is suitable for any interior design theme or color palette and will prove invaluable in your home.
*This page contains affiliate links