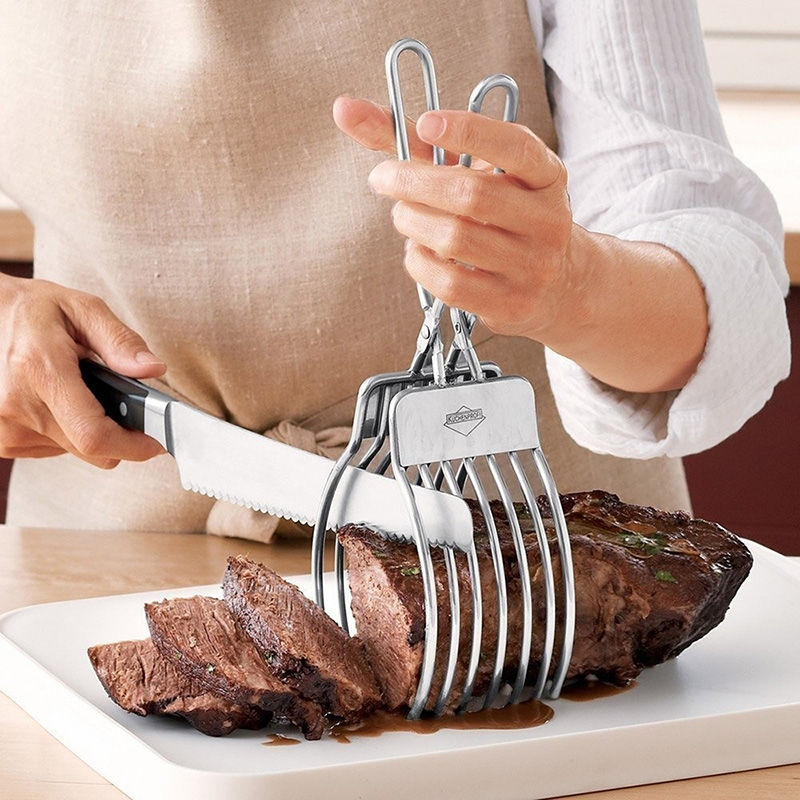 The slicing guide on this set of meat cutting tongs is great for cutting perfect slices of meat. The guide works as a safety feature to keep the knife safely in place to avoid injury.
These tongs are large and wrap firmly around the roast or piece of meat you are cutting to hold in place securely.
You can run a knife through the guides on the tongs and cut the roast without the meat sliding off the plate or getting burnt by it moving.
It works well on a turkey breast cut off your roast turkey too.
Anyone who does home cooking will surely enjoy using these meat cutting tongs.
*This page contains affiliate links