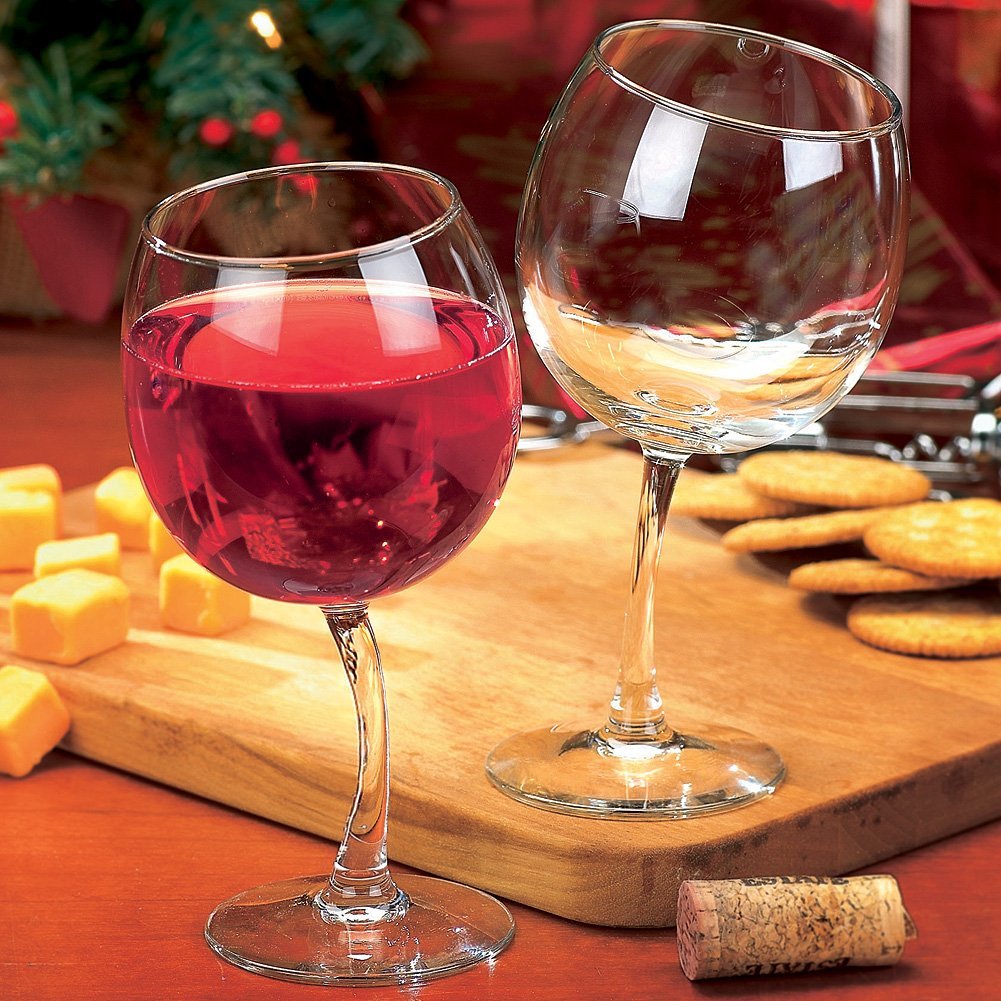 The large tipsy wine goblets come in sets of two and are fun and conversational party items. When the host places this novelty glass in front of an unsuspecting guest it could surprise them. They may think they are not seeing things too clearly. Perhaps they may think they had one too many!
The stem is bent, but yet the tipsy wine goblets will hold twelve ounces of wine. The glass sits straight up on the bent stem preventing spillage.
The item can be used for a gag gift or just for fun with friends and family.
*This article contains affiliate links