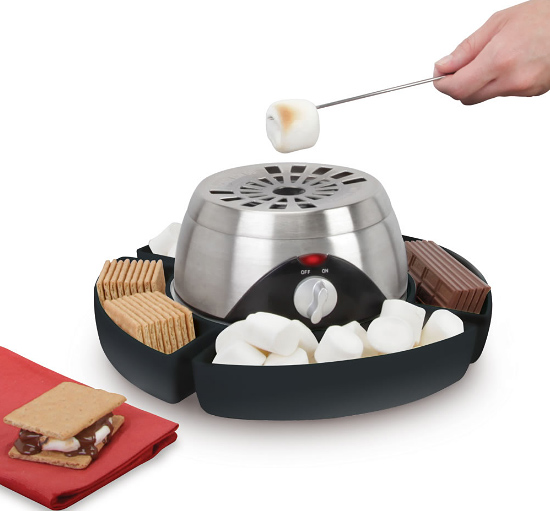 We all love roasted marshmallows, but sometimes the weather isn't good enough to have a barbeque or fire outside. This indoor marshmallow roaster allows you to have roasted marshmallows whenever you want them, no matter what the weather is doing outside.
The stainless steel heater that is incorporated in the roaster is great for creating the best s'mores you have ever tasted, just line up your ingredients and let the indoor marshmallow roaster do its stuff.
The flameless design means it's safe to use almost anywhere and the size means it is portable too.
*This page contains affiliate links