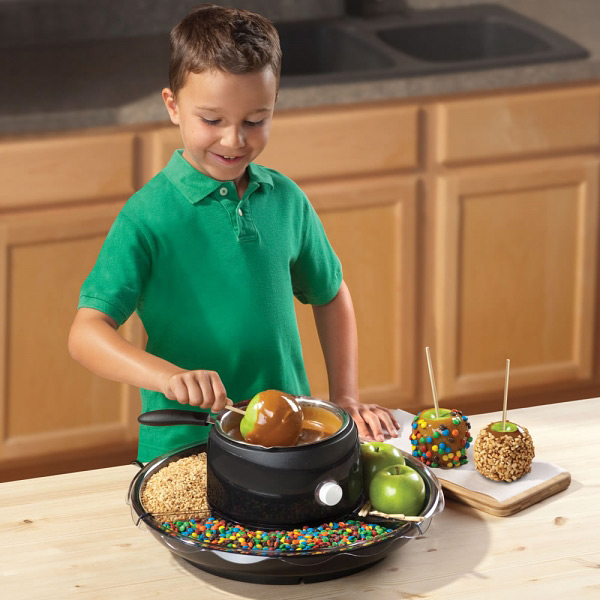 Are you tired of preparing sophisticated desserts for your family every day? With this home caramel apple maker even the children can make the dessert; it's that easy!
The tabletop appliance is equipped with a stainless steel melting pot, a warming setting that keeps heated caramel silky smooth and also a divided tray that rotates around the unit, so you can easily dip apples into chopped nuts, sprinkles, or candy.
The device also melts chocolate for fondue.
*This page contains affiliate links