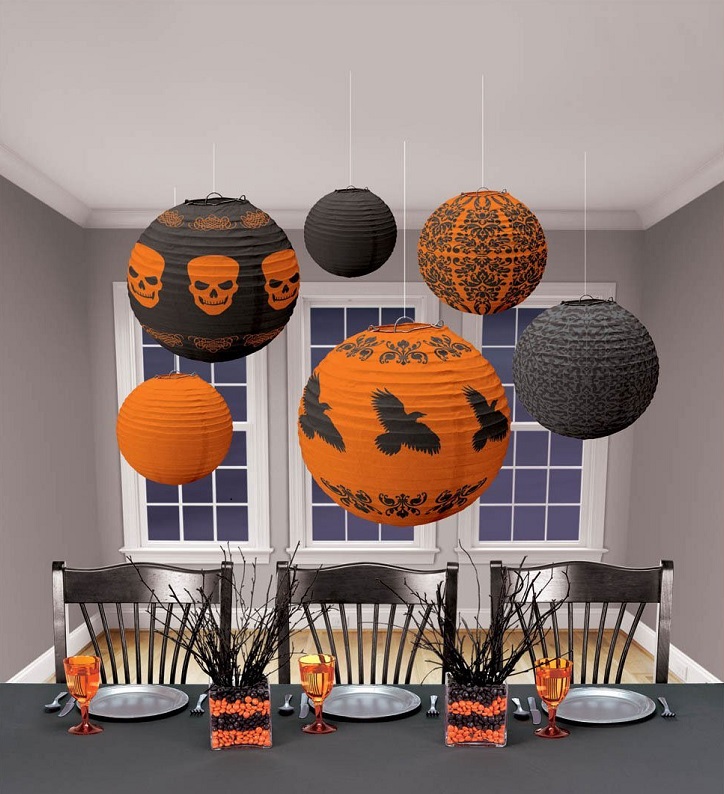 After you've decked out your house and transformed it into the ultimate haunted house for your friends and family, it's only fair to have an awesome after party to follow!
Although you may already have cobwebs, skeletons and other fun things hanging from the ceiling, it just wouldn't be complete without some Halloween paper lanterns.
With the option of six various styles to choose from, you can opt to either hang them all in the party room or scatter them throughout the hallway leading to the party room at the end of a good scare.
*This page contains affiliate links