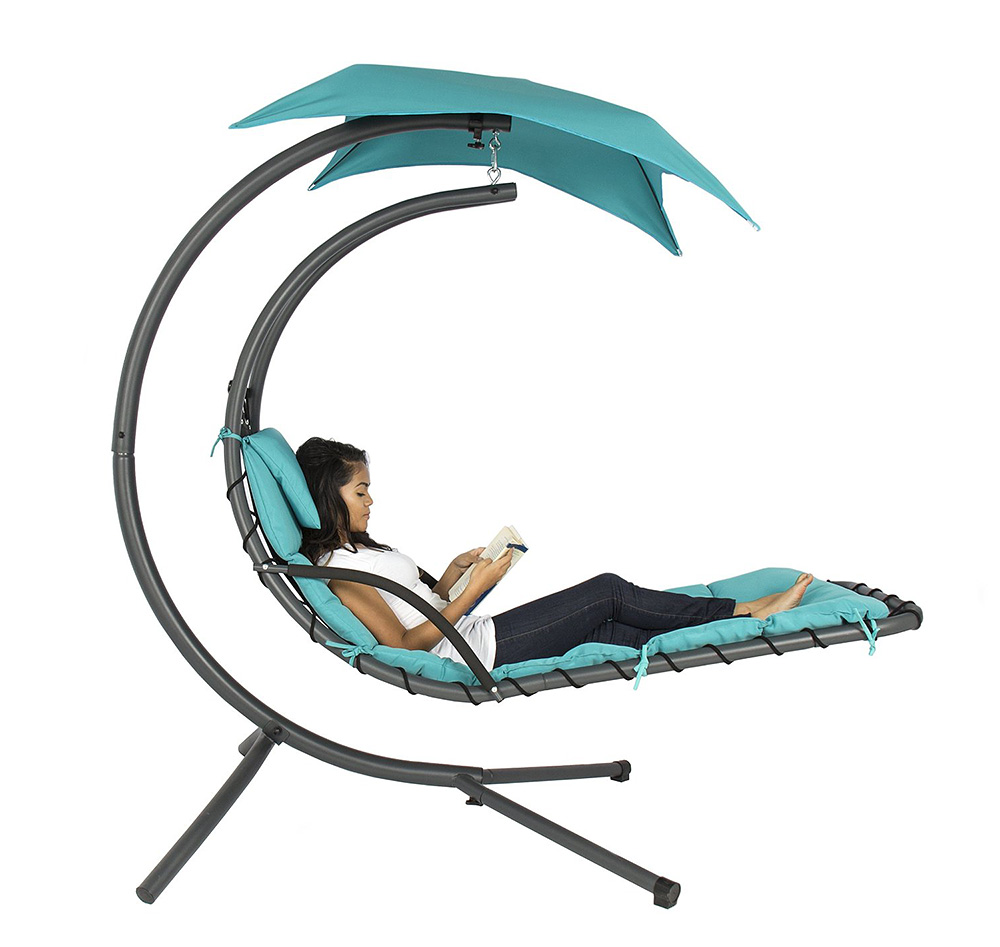 This hanging lounger from Best Choice Products® is the ultimate addition for your garden or pool area, and is fully padded including the arms.
Constructed from heavy duty, powder coated steel, the sturdy base keeps the hanging lounger secure and safe to use. It has a stylish contemporary look and is extremely comfortable to sit on.
Both the cushion and pillow are easily cleaned and removable. The umbrella is collapsible but great as a sun shade.
For a single person only, this hanging lounger is great for relaxing in the garden or next to the pool during warmer weather.
Available in 3 different colors: green, teal and orange
*This article contains affiliate links