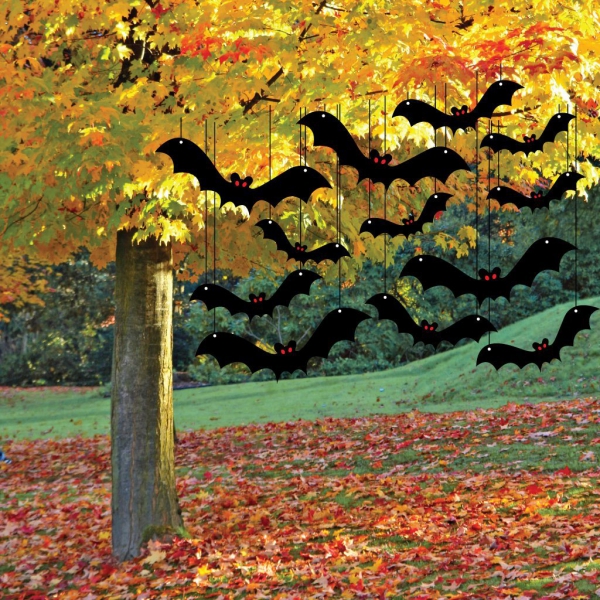 Hanging bat Halloween yard decoration is fun looking and spooky!
There are three different sizes to hang up for display. You can make them look perfect by hanging them in a formation flying together or separately.
Place the sticker eyes on the black weatherproof black bats. Hang them by fish line and they will appear to be flying and floating on their own.
These scary bats will make anyone look twice when hanging from rafters, trees, or ceilings. Bats have always been a long standing tradition for celebrating a Halloween party.
Hang the Halloween yard decoration, dip for apples in a tub and have all those candy bowls ready to celebrate. Children and adults will join in the fun.
*This page contains affiliate links