Christmas must be the most cheerful and festive holiday of the year for the whole family, and what a better chance to feel its spirit than brighten up the family home with cheerful handmade Christmas decorations!
We offer you a collection of original handmade decorative items to celebrate the beauty of the winter season and spread holiday cheers in your home.
Joyful Christmas Banner
A cheerful handmade Christmas garland featuring beautiful season-themed pictures of Santa's sleigh and reindeer. It can be hung anywhere – on doors and walls, in any room, on the fire mantel, above the window, or just about anywhere you want, and will make a great prop for Christmas family photos.
Original and Fun Wooden Advent Calendar
Children are getting so excited and impatient as Christmas holidays approach. Here's an original idea on how to help them have fun counting the time remaining until the Big Day.
This unique advent calendar is created on a large piece of reclaimed wood, with beautifully painted numbers and 24 oil rubbed bronze hooks. Have your children hang one Christmas decorative item for each day, starting from December 1st until Christmas Eve. You'll end up with having an original Christmas decoration piece, and your children will have fun!
Rustic Christmas Decorations
Cute little ornaments made to bring that specific Christmas feeling and fragrance that we love so much. They are entirely handmade, using soft Fair Isle style cotton, fibre fill, and have a ribbon loop at the top for hanging. The trunks are sticks of top quality culinary grade cinnamon with a wonderful scent.
On the Christmas tree, on a Christmas garland, or on a Christmas present, these little rustic handmade Christmas decorations look wonderful!
Charming Vintage Christmas Decoration Set
Vintage style Christmas decorations are very popular. They are beautiful and always bring sweet childhood memories. Just like this handmade vintage Christmas decoration! The wooden vintage cheese box is filled with charming handmade items, fun bottle brush trees, and a graceful vintage reindeer. This charming vintage set would look great on the table or under the Christmas tree.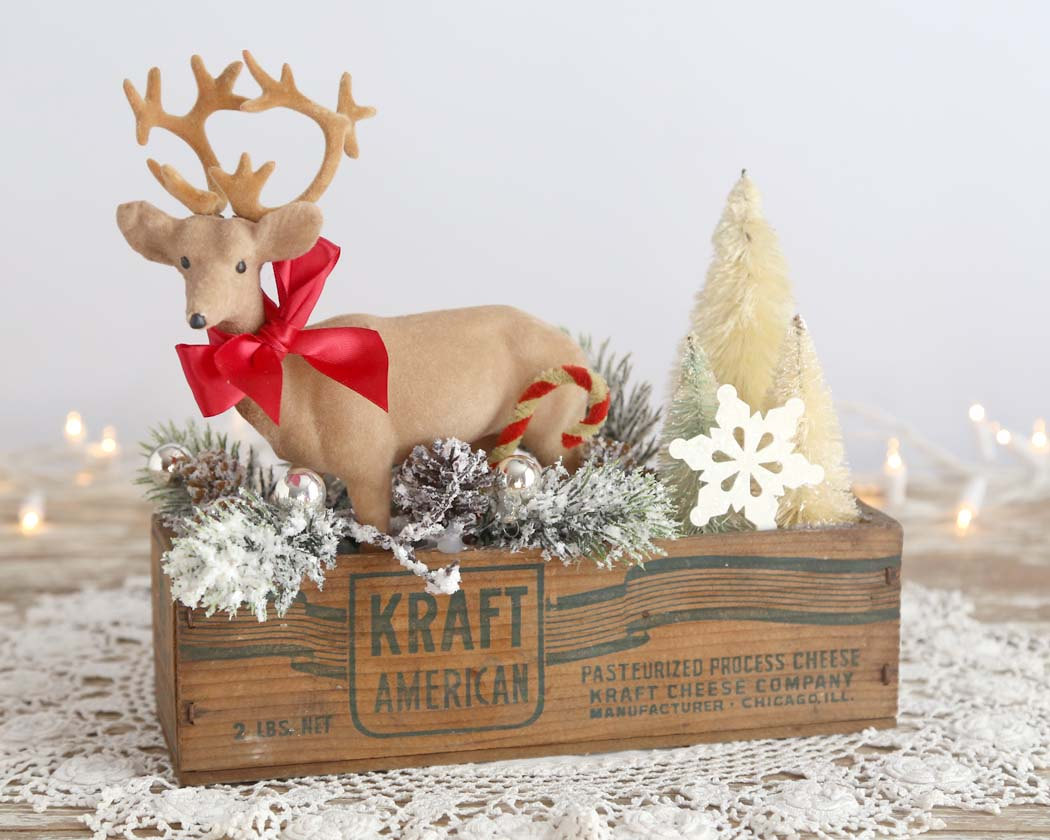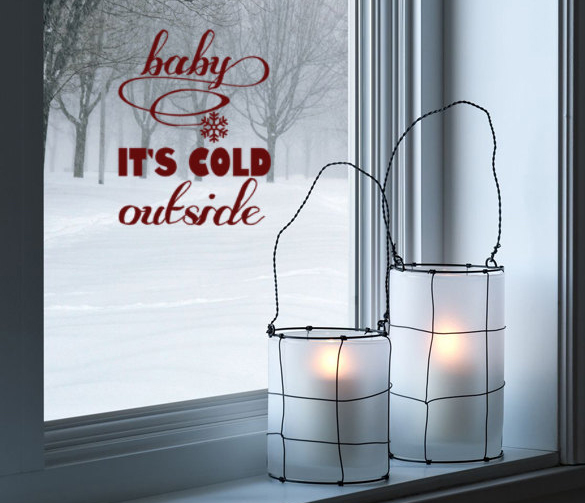 "Baby It's Cold Outside!"
Looking through the window from your warm and cozy room and admiring the beauty of winter outside is such a pleasant experience. Make it fun with this cute and festive holiday vinyl decal. It is a handmade item and is offered in various colors. It will look great on a window, but can also be applied onto various other smooth and clean surfaces.
Cute Christmas Angels
These adorable Christmas angel dolls are masterfully handmade decorative items crafted with love. So cute, so soft… just asking to be hugged!
Rustic Christmas Snowflake Wreath
Bring rustic charm to your home with this beautiful snowflake wreath. Entirely handmade of salvaged metal, reclaimed barn wood and cheerful paint, this unique Christmas decoration is so pleasing and welcoming!
Whimsical Christmas Ornament
Add more Christmas cheer to your home with this cute little fellow! The adorable needle felted penguin with its red Santa hat and fun face is handmade with love out of 100% natural wool. It will make a perfect Christmas gift or a cute Christmas tree ornament.
Colorful Knit Christmas Stockings
Bring Christmas traditions back with this festive set of hand knit wool Christmas stockings. They come in the traditional for the season color palette and can be personalized with the names of all family members.
Original Christmas Decorative Cardboard Cutouts
No time or budget for sparkly Christmas decoration? Don't worry! You can have a stunning display of Christmas decorations made of cardboard, plastic or even foam-core. These unique cutouts have a more natural look and are so original and fun!
*This page contains affiliate links