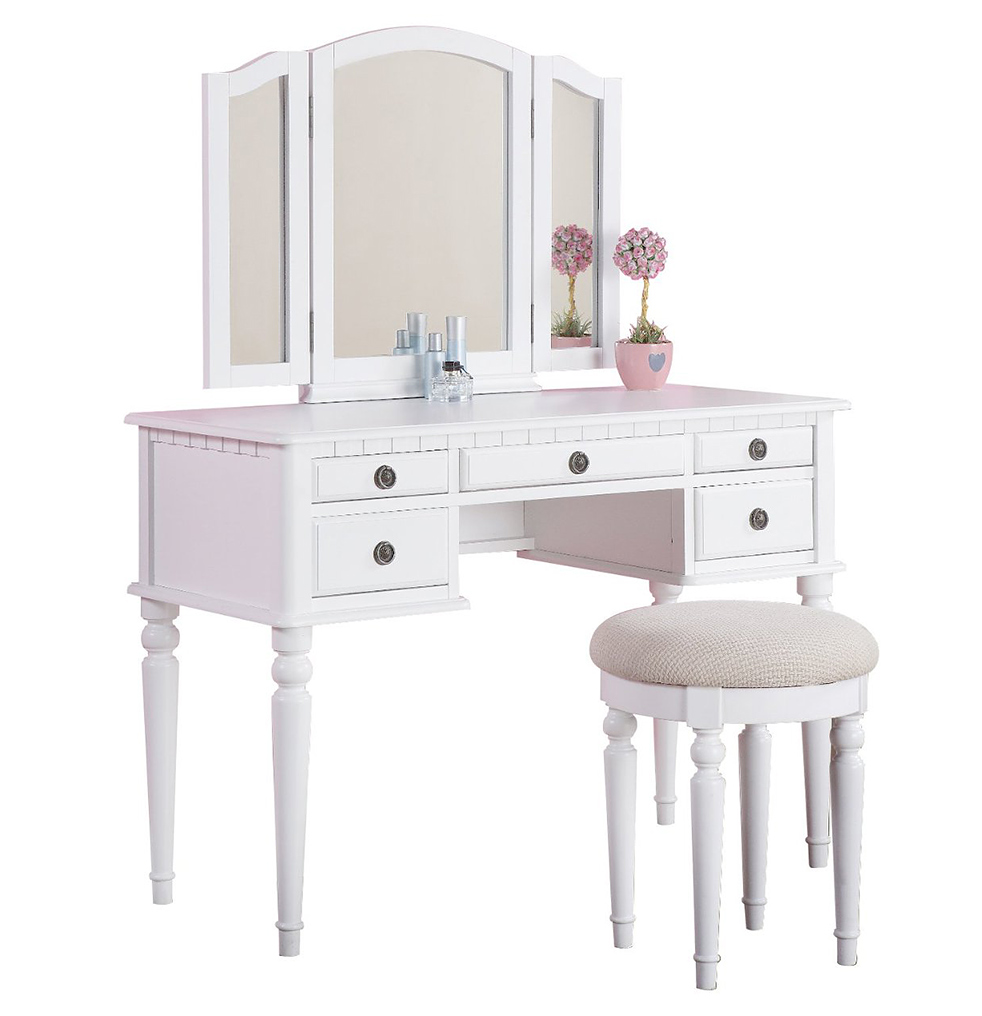 Having a vanity set in the bedroom is a must for all ladies! Where else would you spend countless hours preparing for a date?
Check out this gorgeous vanity set that features a big fold out mirror with two extensions on both sides, 5 drawers, and a matching stool covered in plush fabric.
This elegant piece of furniture will make a stunning addition to your home décor!
Made of wood and fabric.
This absolute best seller is available in 4 different colors – white, black, walnut and cherry.
*This page contains affiliate links