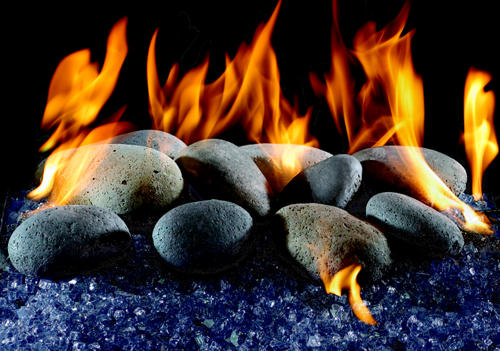 Sometimes what we need is right under our noses if only we took the time to look down.
These gas burning river rocks were created by R.H. Peterson, who was looking for a way to create unique fires that would combine well with glass.
Cuddling next to the fireplace is always welcomed!
*This article contains affiliate links