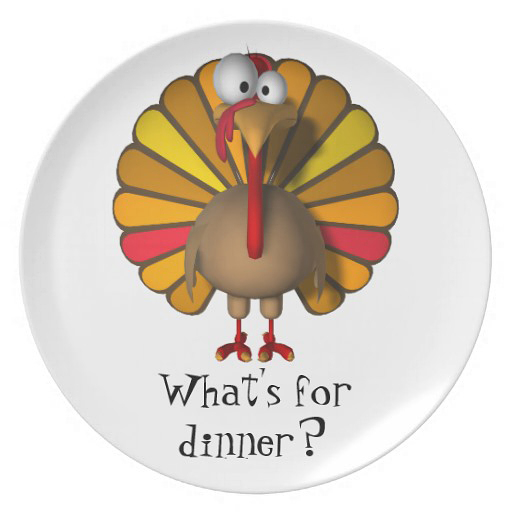 Now this is cute, this is just the thing to help get a chuckle out of your Thanksgiving guests later this month!
This funny turkey plate, reading "What's for dinner?" is a fun and simple way to liven dinner up and add a little festive cheer to your Thanksgiving spread. You just have to remember to serve the turkey on the plate otherwise the joke may go right over their heads!
You could of course do multiple plates, and create a fun look with each guest eating off of them – either way, this funny turkey plate is sure to get a smile on Thanksgiving.
*This page contains affiliate links