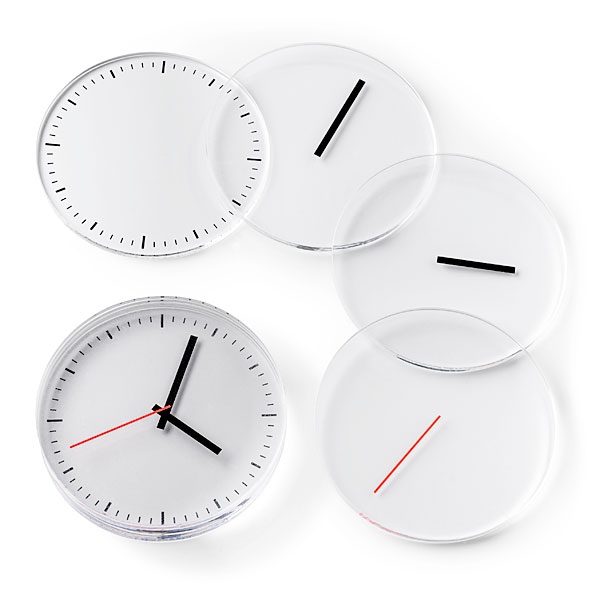 These fun clock coasters can be used as a set or separately and will make you smile each time you see them.
Stacked together they make up a clock face, but used apart they resemble small pieces of modern art.
Any time can be "Beer O'clock" with this fun coaster set, or you can use them to protect your table from the heat of your morning coffee.
The clock coasters are not set to any particular time when stacked together but do have an hour, minute and second hand.
Bring a little laughter to any time of the day with this fun clock coaster set that also makes a perfect gift.
*This article contains affiliate links