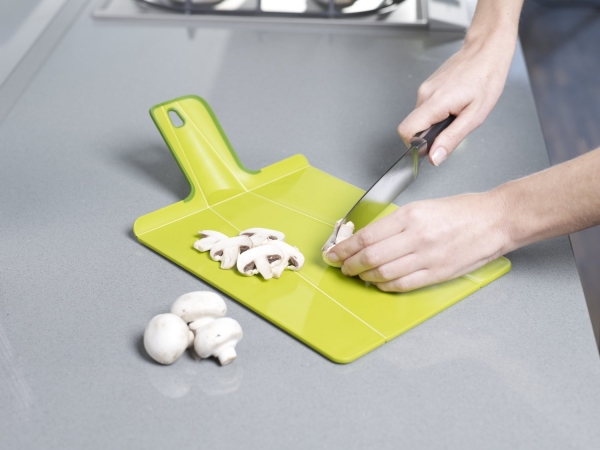 Here is something useful and handy for your kitchen!
This folding chopping board will become your best pal when preparing your favorite meals.
The coolest thing about it is not just its cute vibrant color, but its ability to fold into a chute and guide the food right into the pot.
The chopping board features a soft-grip handle, non-slip feet and is dishwasher safe.
*This page contains affiliate links