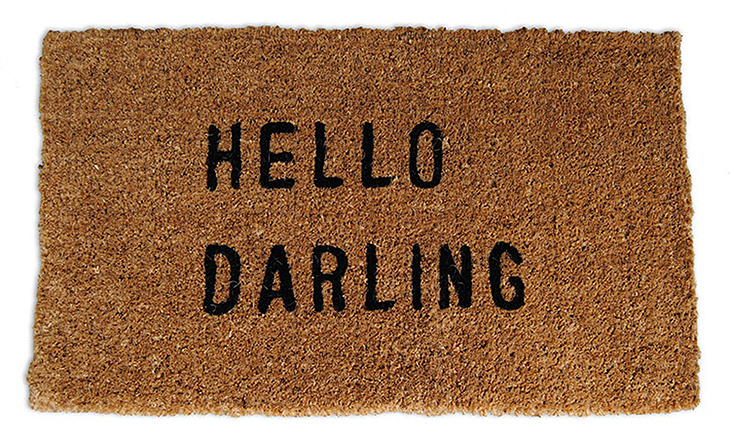 Nothing says welcoming quite like the presentation of your porch before walking into your home. When you're inviting guests over for a fun get-together, we're sure you want to entertain them in the best way possible. Although being a great hospitable hostess is a given, it doesn't hurt to make them feel appreciated with an endearing welcome mat.
But your welcome mat doesn't have to be boring with the same old "Welcome!". Making it a little more personable always sets a great first impression. With the texture of this mat, not only will you be subtly flattering your guests, but you will also be trapping any dirt within its nooks and crannies before they hit your floors inside. No need to ask the uncomfortable question of leaving their shoes at the door!
Well would you look at that; you've just saved yourself an extra day or so from dusting and mopping!
*This article contains affiliate links