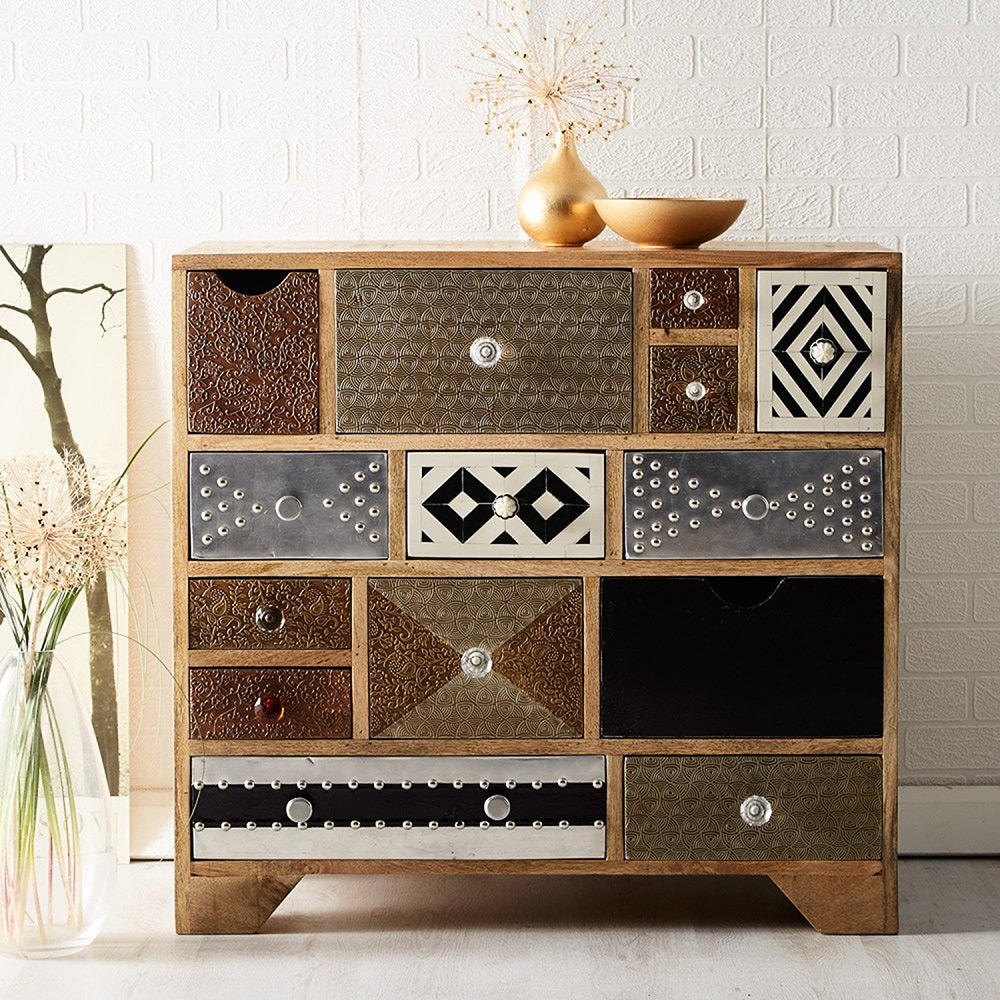 If you're looking for a unique addition to your home, then look no further! This gorgeous chest of drawers is skillfully handcrafted and sold by furniture maker Bonsoni and offered worldwide through Etsy.
Constructed of 100% recycled material, this reclaimed wood chest holds an eclectic set of drawers ranging in design from pinned metal, to painted zig zags, and hand carved wood designs.
The subtle colors and finishes allow the piece to fit in just about any setting or décor.
*This page contains affiliate links