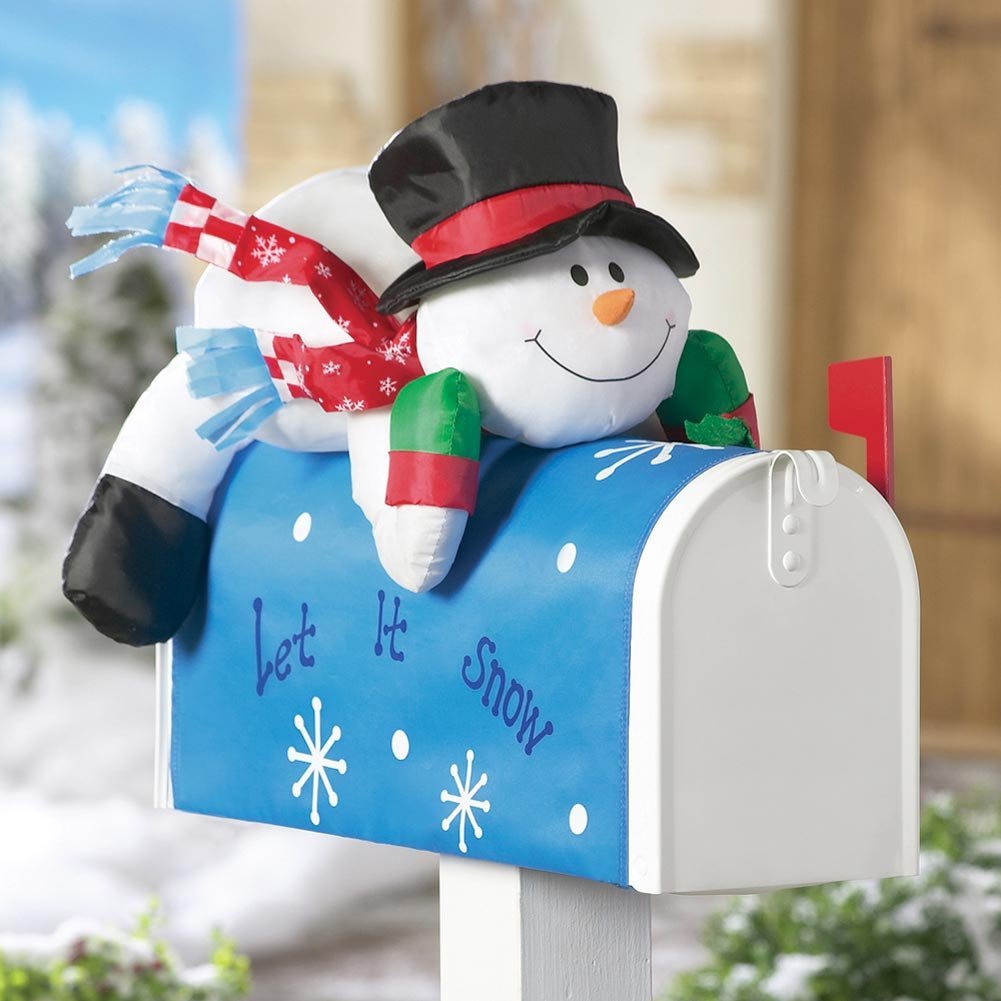 Brighten up the outside of your home with this decorative snowman mail box cover this Christmas!
This cute Christmas themed stuffed snowman sits on top of your mailbox and is secured by 3 Velcro straps. Easy to position and fun for your neighbors to look at during the holiday season.
This original design has the words "Let it snow" on the side of the mail box cover and the snowman is decked out in a traditional hat and scarf.
*This article contains affiliate links