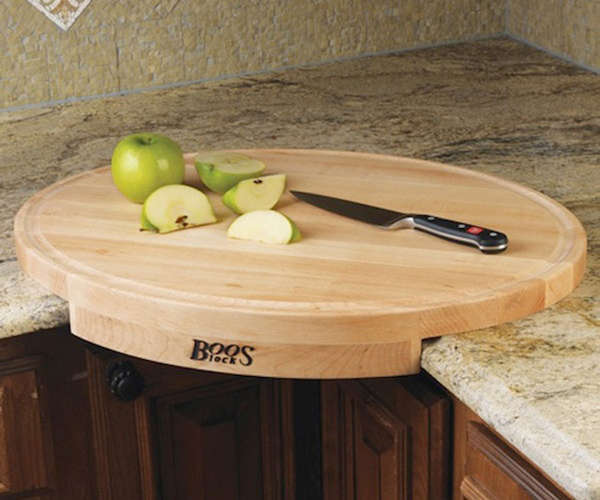 John Boos cutting boards have been in existence since 1887 and are the top of the line in the industry. This quality made hardwood maple corner cutting board is one of the 39 designs that are produced by the company.
This oval cutting board is special and is used as a space saver for your kitchen counter. The cutting board comes with a clip that will fit on a 90 degree corner angle of a kitchen counter securely. The mess from the chopped foods is contained by a recessed groove around the board edge. The groove catches the drippings that are running off of the foods to prevent a floor mess.
This corner cutting board is a great addition to any kitchen!
*This article contains affiliate links