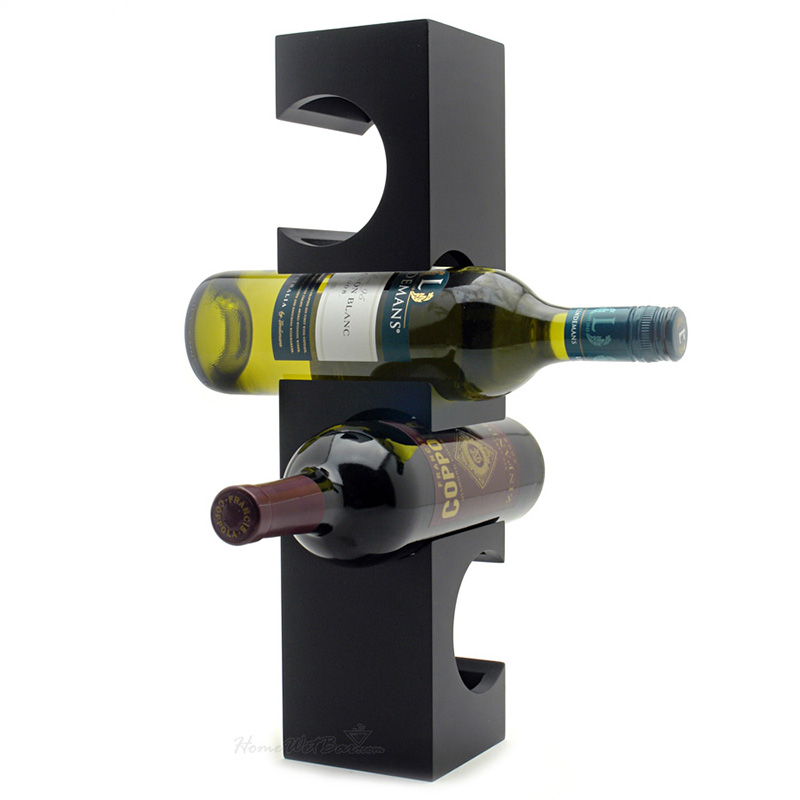 This contemporary style wine rack can fit into a corner space or a limited area very nicely. The 4 bottle wine holder has inserts to place the wine bottles properly on their sides. The labels can be facing out so they are read easily. When the bottles are put in the inserts, it gives the appearance of a balancing act.
The beautiful dark wood will match any décor in your home. You can place the wine rack in your home bar or kitchen and it will look just great.
It is perfect too if you want to display those very expensive wines that you have chosen with care for special guests.
*This article contains affiliate links