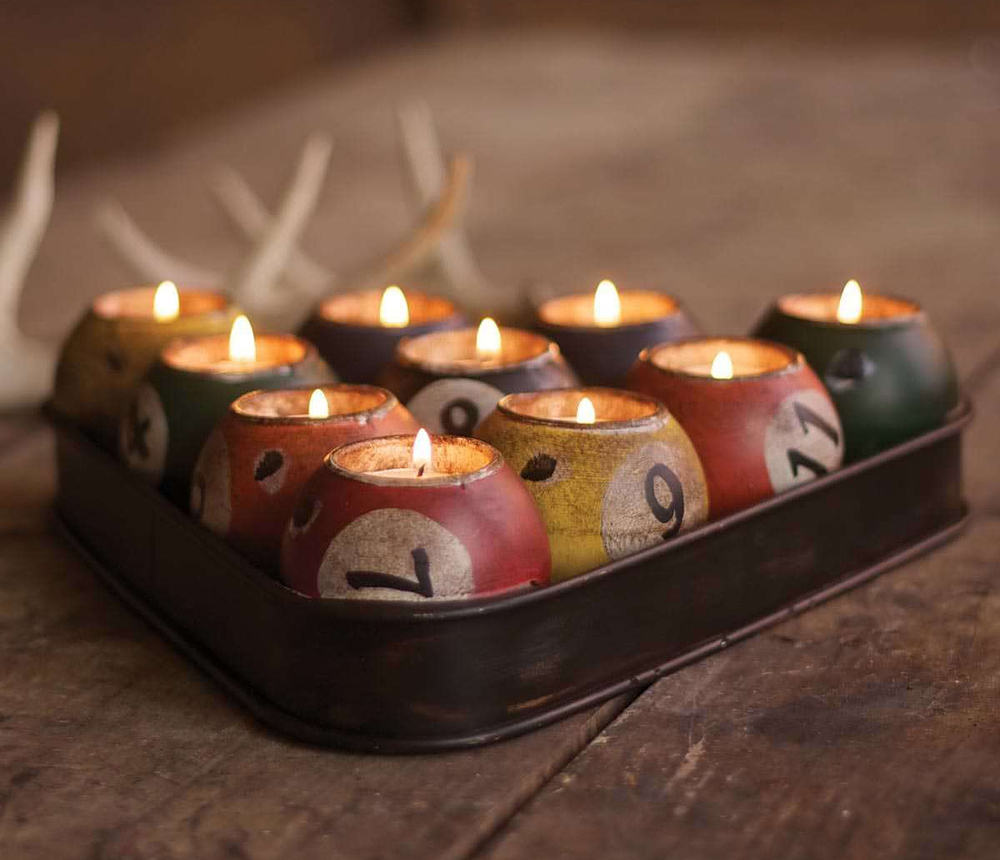 Playing pool will never be the same! Who would have thought to combine two distinct loves together for a creative way at lighting a home? This pool ball candle holder set by Bellacor flawlessly creates a fresh way to uniquely enhance your home décor. Plain candles no longer cut it!
This pool ball candle holder set is made out of sturdy tin and metal that gives this décor item its rustic look. The pool ball candle's design resemble that of old-fashioned pool balls that complement the overall rustic look with an added antique flavor. This set would be perfect to add to wooden tables or even for outdoor décor.
Whatever you do, don't get it mixed up with your spouse's real pool balls!
*This article contains affiliate links