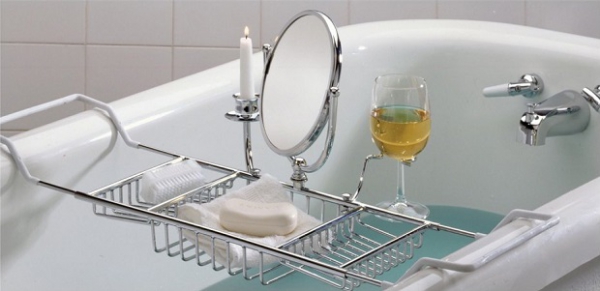 This chrome bathtub caddy offers a unique way for anyone to enjoy a bath.
Enjoy soaking in the tub with the convenience of a caddy that expands across the tub. The expansions have a vinyl covering to make it scratch proof. They will allow the caddy to fit different size tubs.
Attachments that come with the package include a book holder, candle holder, wine glass holder and a two sided mirror. There will be no more reaching for items or wishing for those things that one would like to have handy.
*This page contains affiliate links