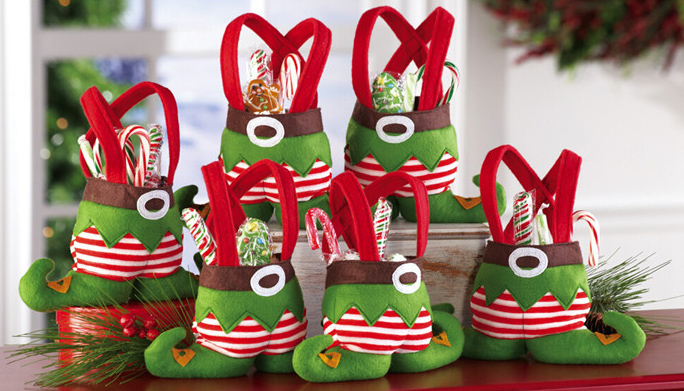 These Christmas treat bags are a great way to give treats to your family and friends over the holidays.
Sold as a set of 6, the elf design treat bags are made from polyester and can be spot cleaned. They are approximately 9 inches tall, fully decorated with lovely detailing and can be used for a variety of small gifts.
The colors of green, red and white make these treat bags very festive and fun to give or receive. They may be used each year and are ideal for office parties, smaller gifts and trinkets.
*This article contains affiliate links