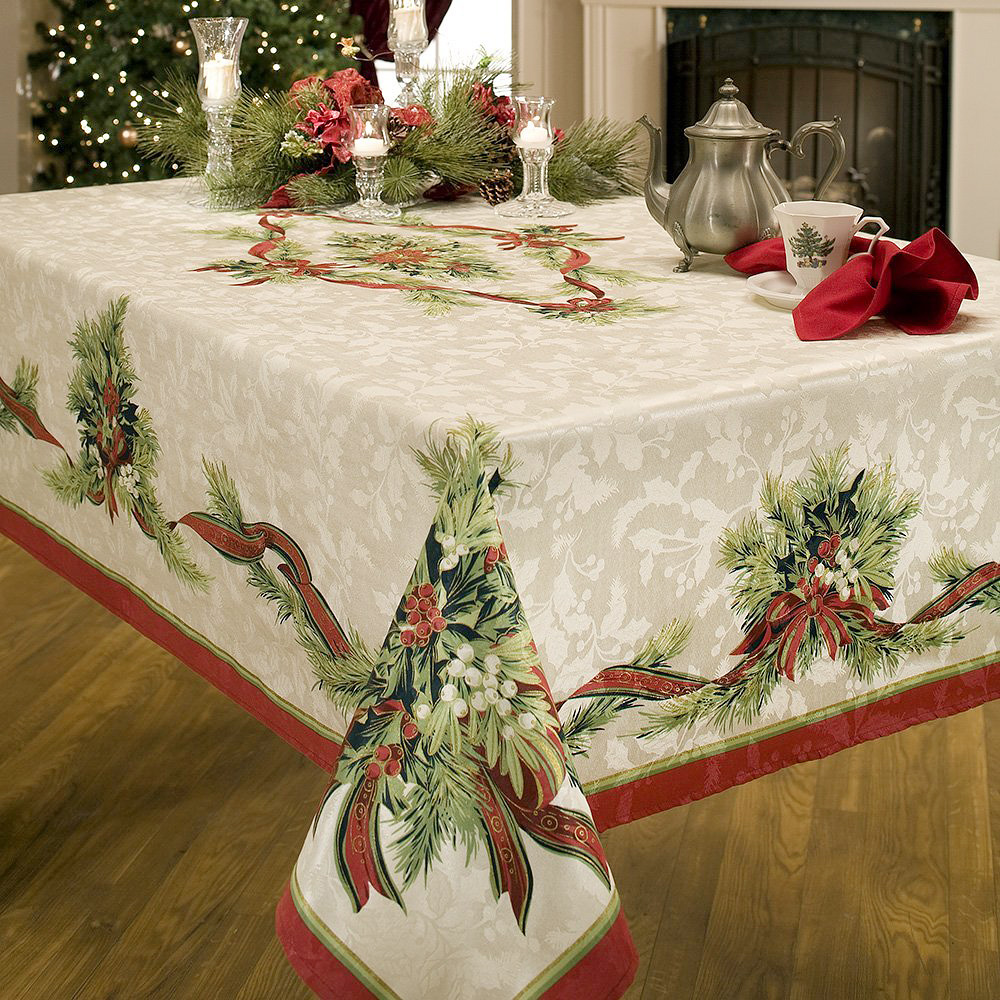 Festooned with printed festive images this Christmas tablecloth is made from 55% cotton and 45% polyester. Available in a variety of sizes from 52 x 70 up to 60 x 120, and also in a 70 diameter round tablecloth to fit any size or shape of table and add a splash of festive cheer to your dining area.
With the background color being off white it shows off the engineered printed pattern extremely well. Reds, greens and golds give a warming and cheerful effect in keeping with the Christmas spirit.
The festive tablecloth is easily washed and dried and can be re-used every year to decorate your table quickly and without fuss.
*This article contains affiliate links