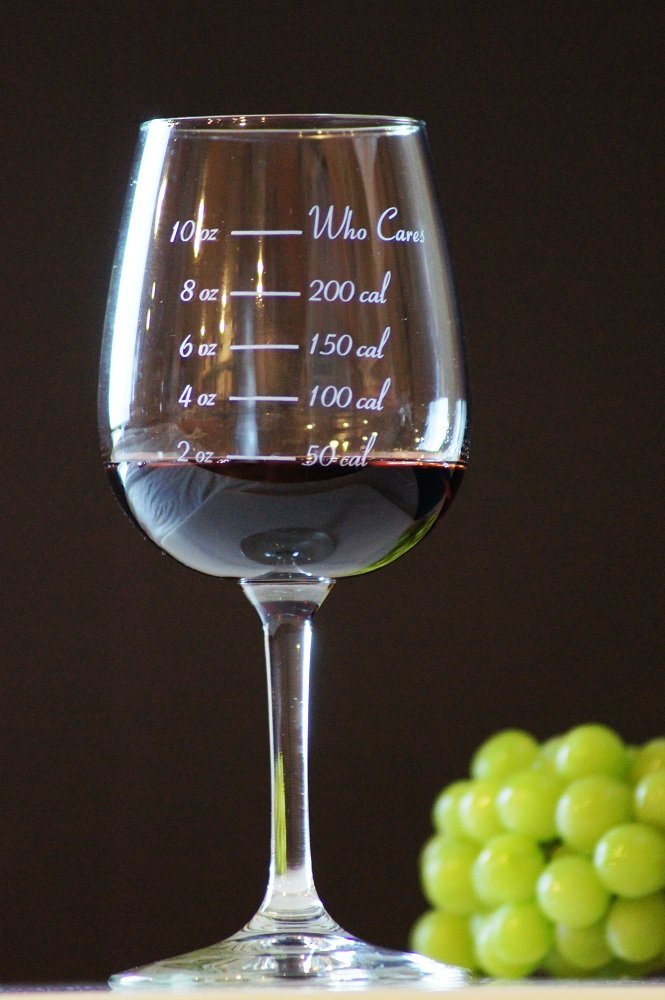 This unique etched wine glass will help those calorie counters with their wine intake.
It comes etched in 2 ounce increments, begins at 2 ounces and goes up to 10 ounces. Next to the measurements it gives the etched calorie counts.
The best and cutest part of this wine glass is at the 10 ounce mark where the calorie count says, "Who cares". It makes a great gift that comes in a nice box. Just wrap and put a bow on it!
The calories in a wine glass is perfect for any adult who indulges in a bit of wine now and then.
*This page contains affiliate links