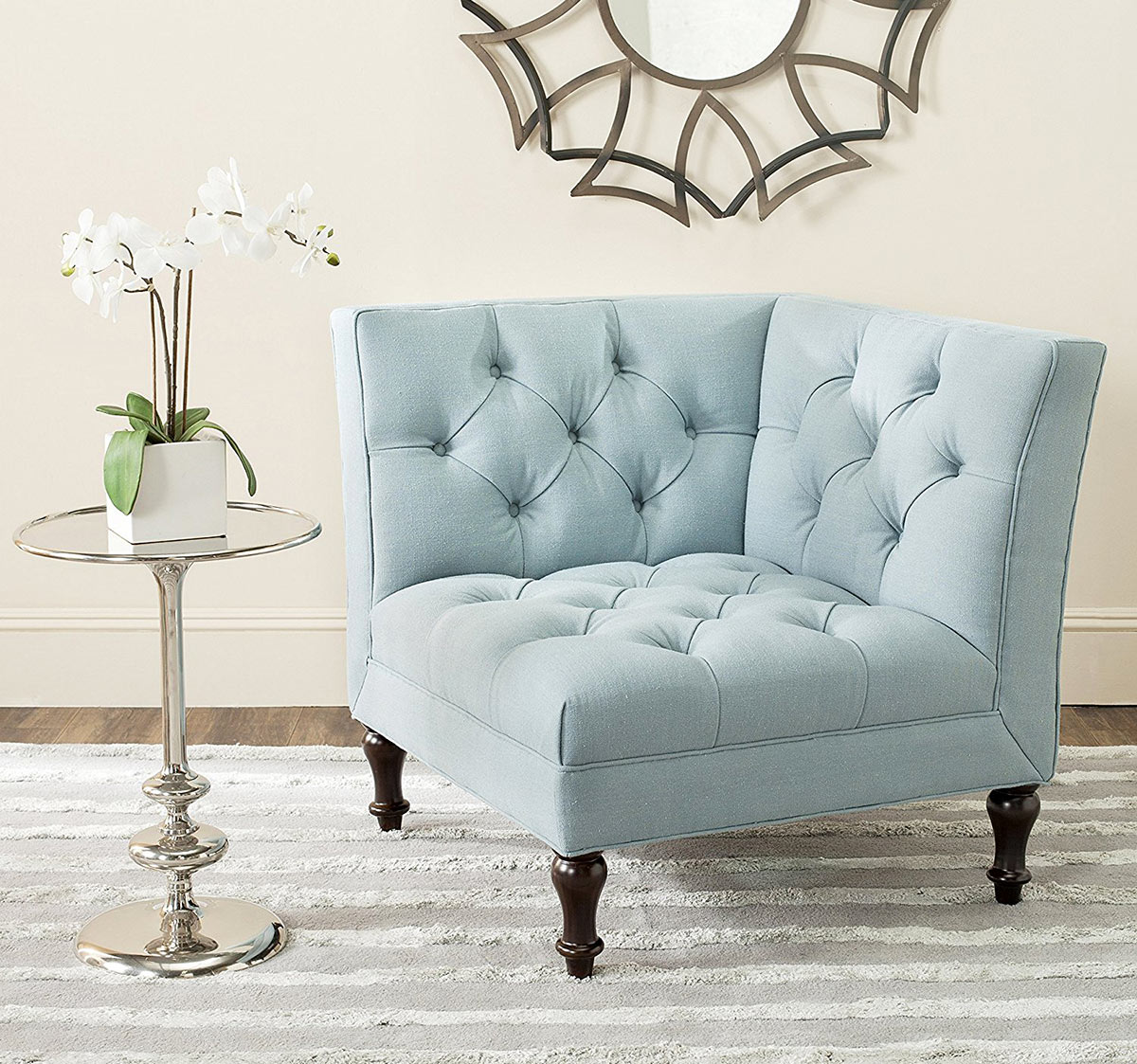 The best way to give more personality to your home is to place a unique corner chair in one of the rooms. They fit nicely into living rooms, studies, and libraries.
If you want to include more classic furniture into the space around you, but don't want to lose the quirkiness and individuality, this club chair is an excellent choice.
The construction is impeccable and the chair itself is very comfortable. The legs are made of birch wood with polyester upholstery on the seat.
It will quickly become your go to reading chair if you are a bookworm because you can curl up easily and enjoy your favorite literature.
*This page contains affiliate links