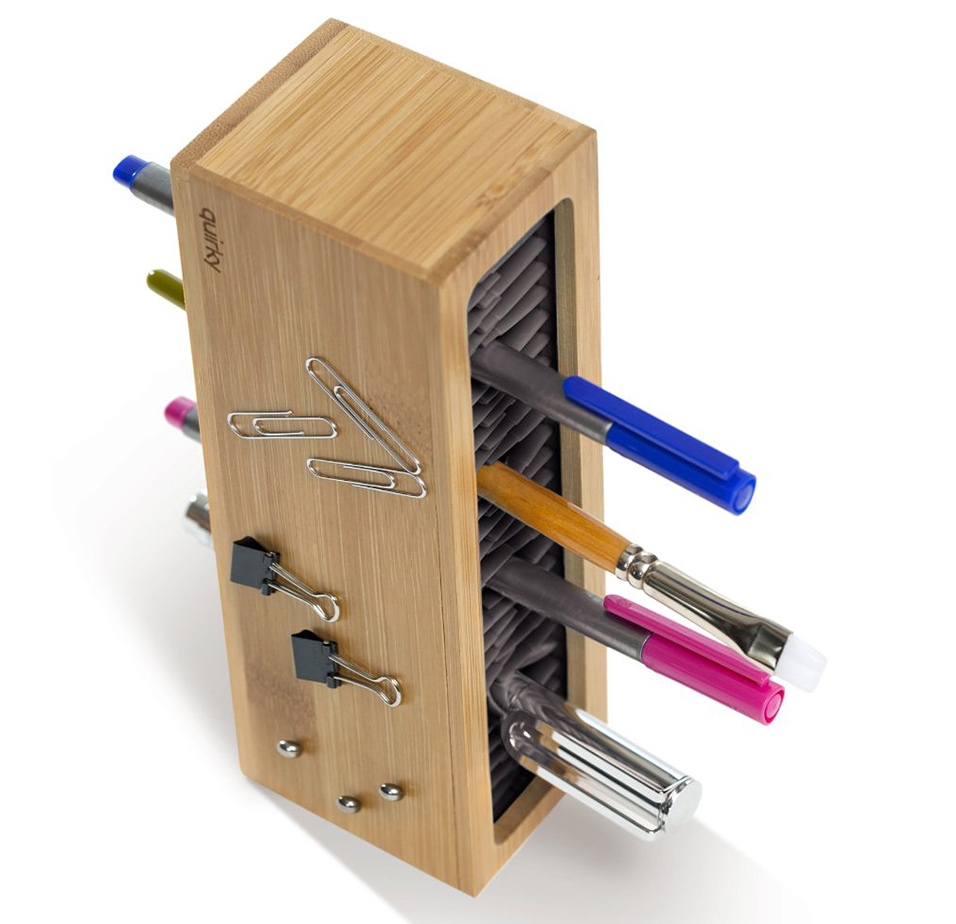 This bamboo desk organizer is nicknamed "Pen Zen" and is a fun, quirky and easy way to organize some of the everyday items that are found taking up space on your desk.
With multiple uses and hidden magnets the desk organizer makes easy work of storing your pens, pencils, paper clips etc – with the bonus that it's actually attractive too.
Tiny rubber fingers inside are ideal for other items such as make up brushes so even they can be tidy and organized in the Pen Zen.
The desk organizer can be used both vertically and horizontally so will fit in even the smallest of spaces.
*This article contains affiliate links