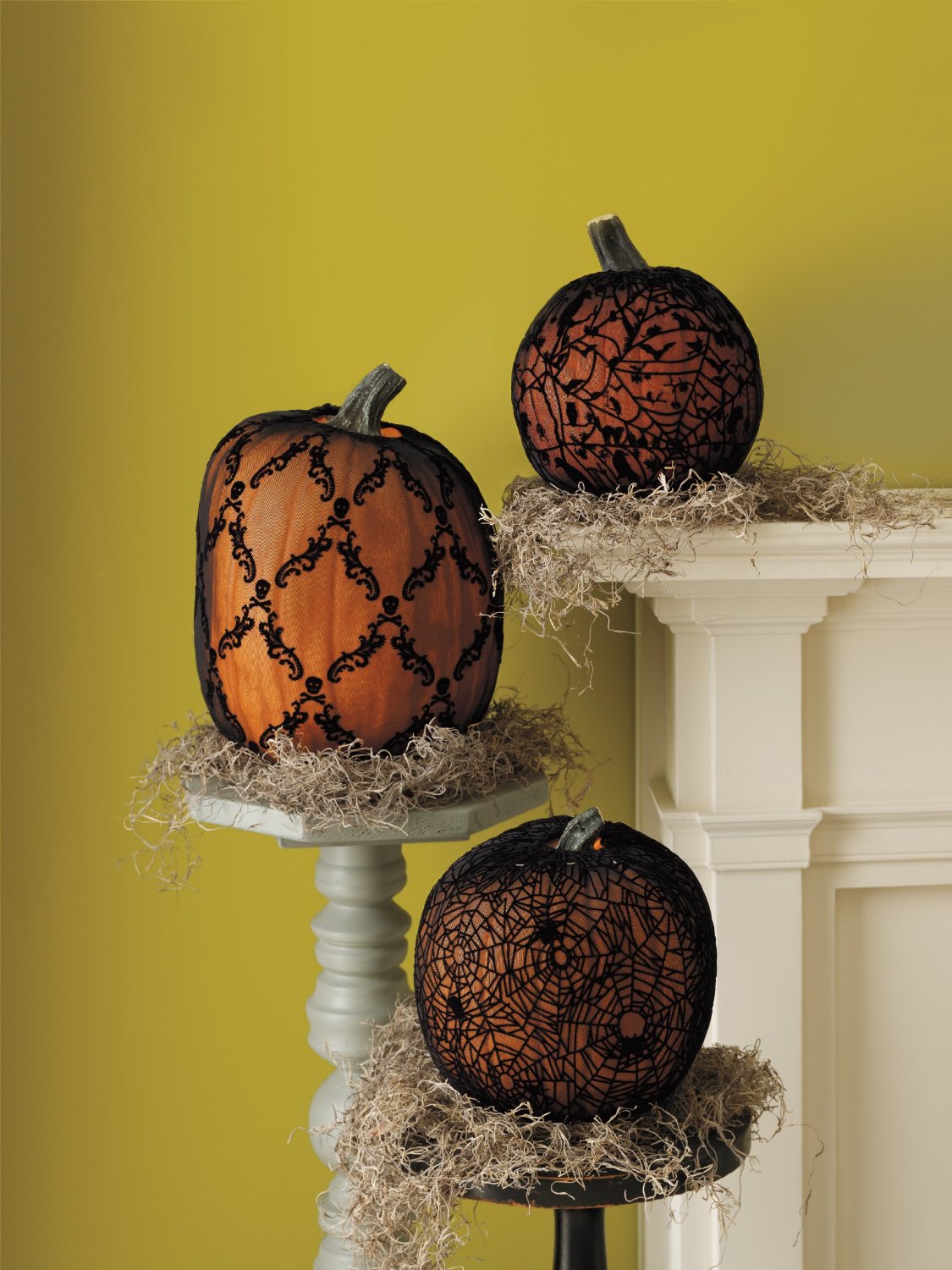 These assorted pumpkin sleeves are a wonderful product to those who want to design a pumpkin without the carving.
There are three different styles of sleeves to slide onto your pumpkins included in the crafting kit.
Your pumpkins will look really great on a mantle, table, and floor or anywhere they are displayed. Try putting some silk colored leaves around them to make a beautiful display.
How to use: Just open your pumpkin sleeve and slide the pumpkin inside of it. Pull the draw string around the stem and tie it closed around the stem. So fast and so easy! No mess, no knives, no paints.
The sleeves can be used from Halloween until Thanksgiving to brighten the holidays at your home or office.
*This page contains affiliate links