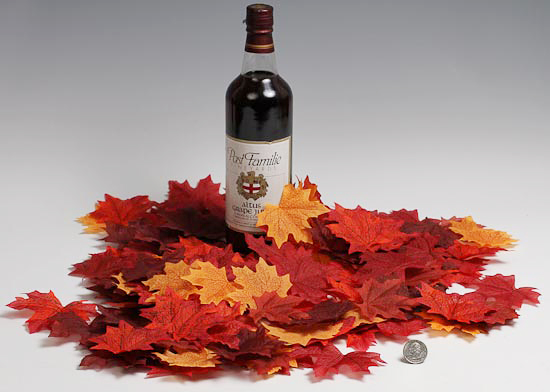 Now these artificial autumn leaves are exactly what you need for your Thanksgiving decorating. Just spread these out on a table or counter top and voila – you have already created your festive look for the holiday!
The artificial leaves look like real maple leaves and can serve as a perfect base for any other autumn décor.
They are also great for wedding or banquets that require a fall touch (it is after all fall wedding season!).
The package includes 120 artificial leaves, enough to cover quite a big area.
*This page contains affiliate links