An architectural marvel of the early 1960s, set apart by its curved walls and footprint, the Trousdale Estates house is reinterpreted to contemporary proportions and sensibilities by Dennis Gibbens Architects. Spread over 5,600 square feet, this sprawling property commands 270 degree panoramic views of Beverly Hills and Los Angeles, illuminated by its vistas, spirit and style quotient. The resulting ultra luxury design is doused in a modern aesthetic, which borrows from and pays homage to its origins and legacy.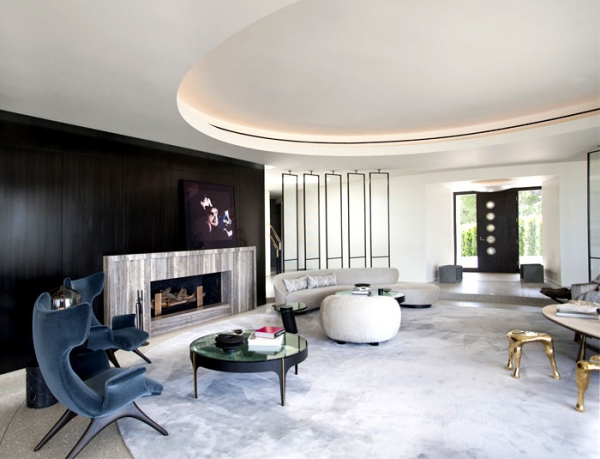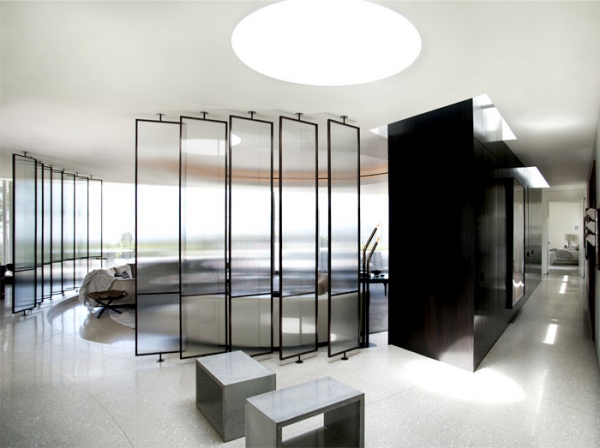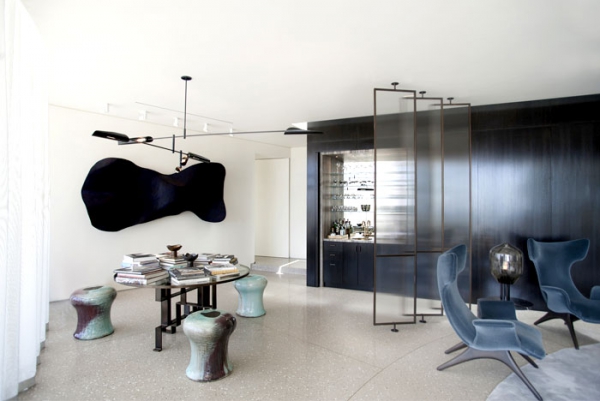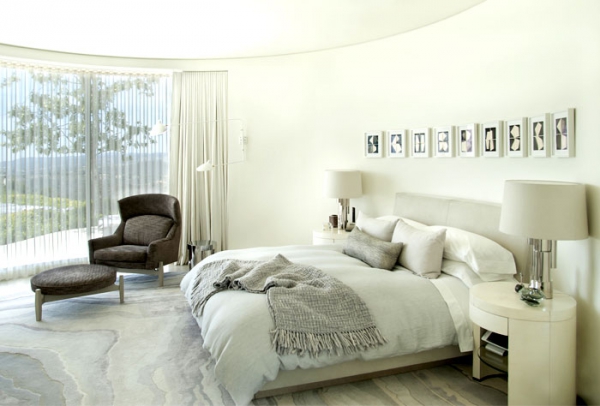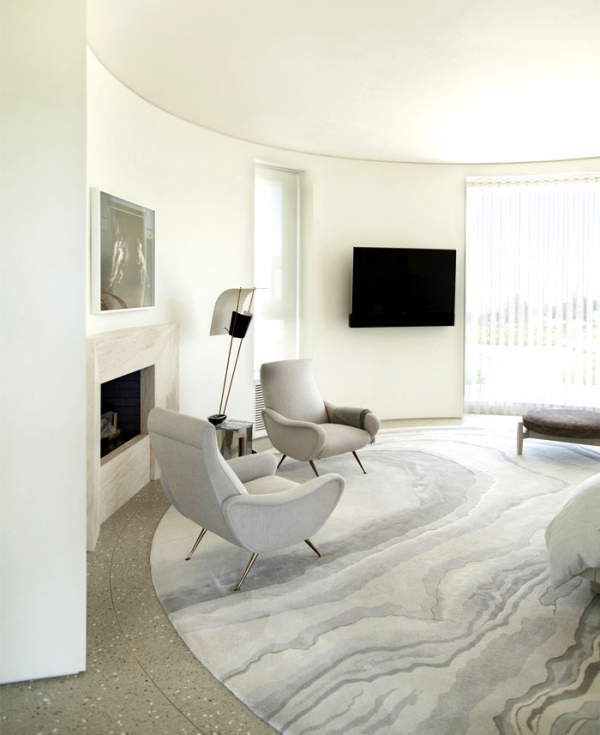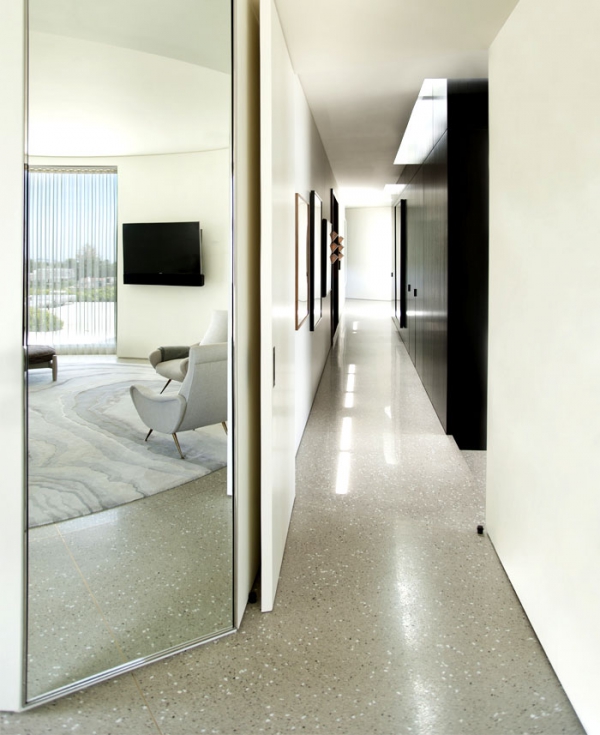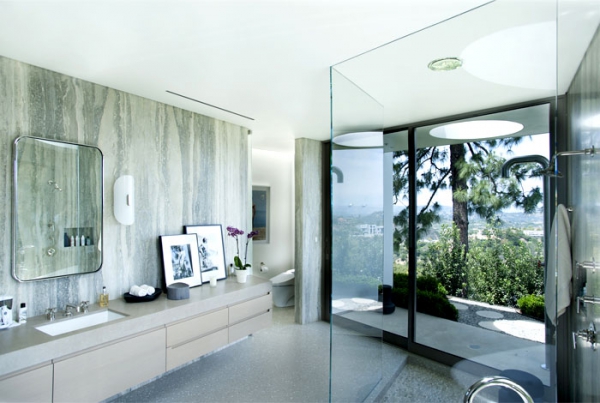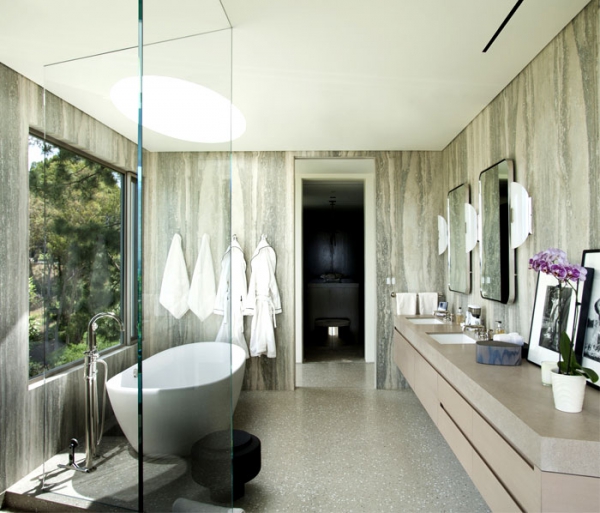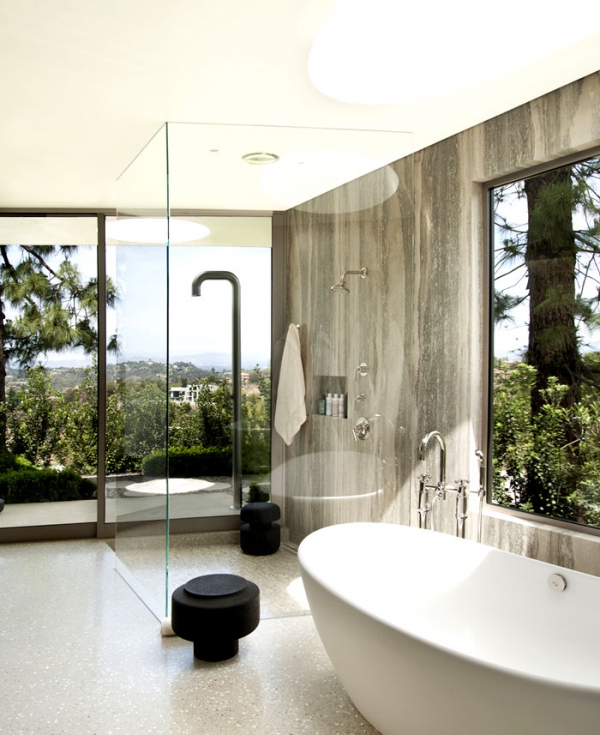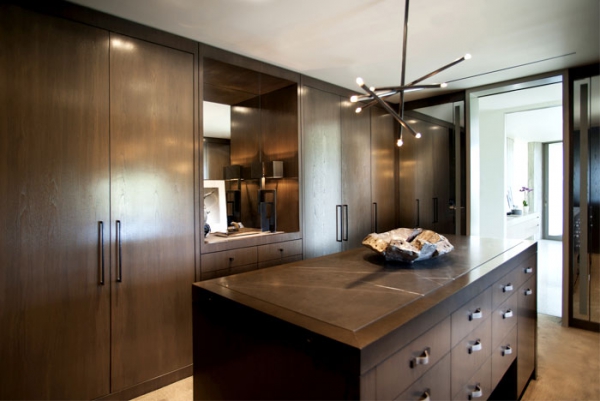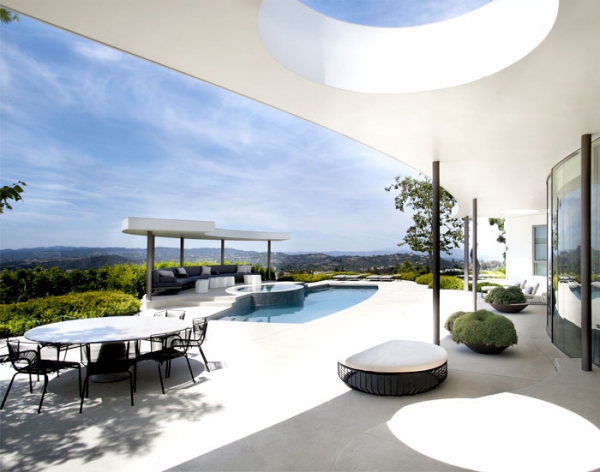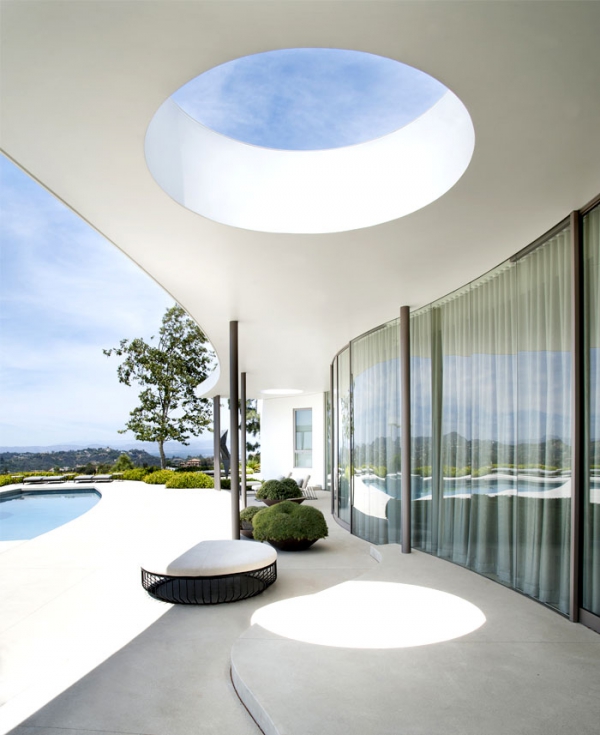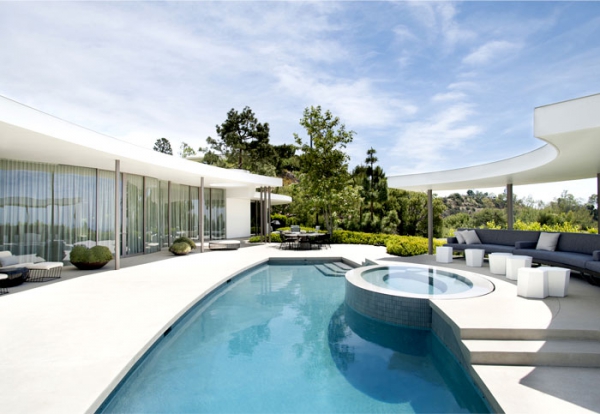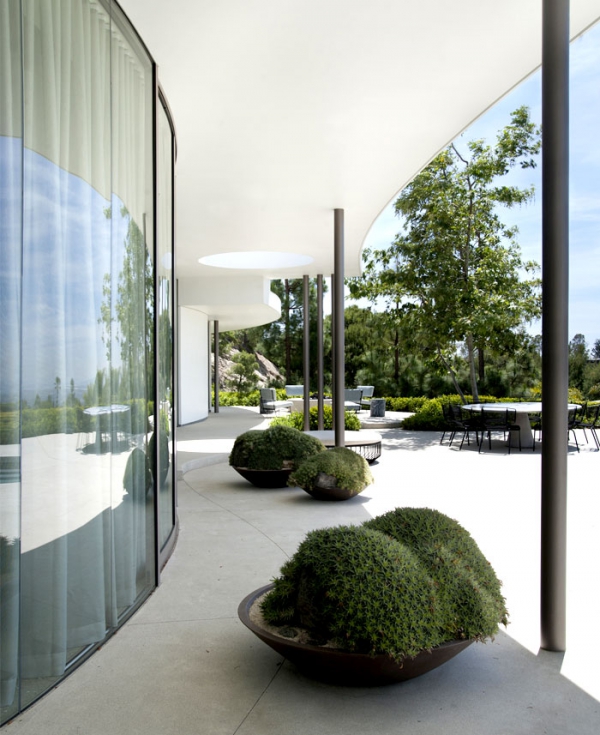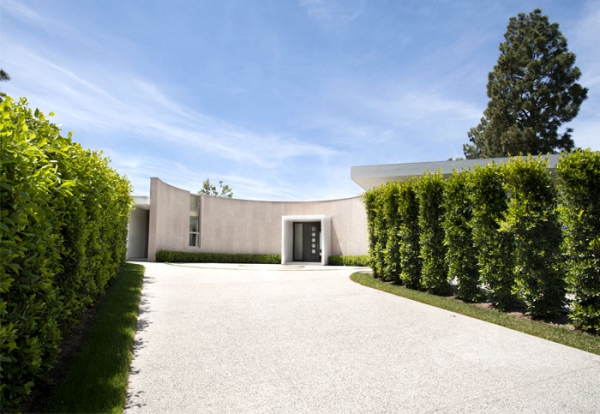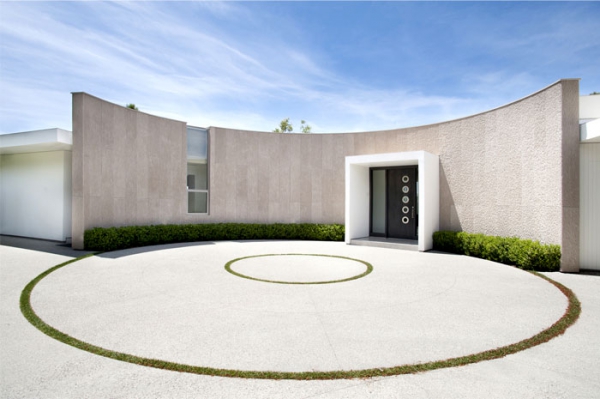 The new home adopts the curved imprint of the original structure and extends it throughout its design to create an architectural and spatial vocabulary anchored in space and time. The design dwells in modernist clarity and simplicity, allowing its elaborate layout, finishes and finer gestures to bring an intimacy to the space and its experience. Indiana limestone panels on the elevation, for instance, contrast with the smooth trowel painted stucco walls in a medley of logic and intricacy.
The interiors are largely sculpted by the unusual footprint of the home, drawn out in bold and sweeping strokes in a careful selection of ultra luxury design ideas and materials. Generous glazing and fluid circulation helps weave the different areas into a singular architectural movement- from the urban context at large to the very heart of this modern mansion.
Photographs: Courtesy of Dennis Gibbens Architects