This unique, beautiful, and totally awesome home actually used to be a commercial property (a toy store in fact!) that was then completely renovated into the stunning home you see. Architecture studio Egue y Seta created this Barcelona based haven, utilizing oak, concrete, brick, and galvanized sheet metal. For those of you who are very into modern interior design, this home is right up your alley.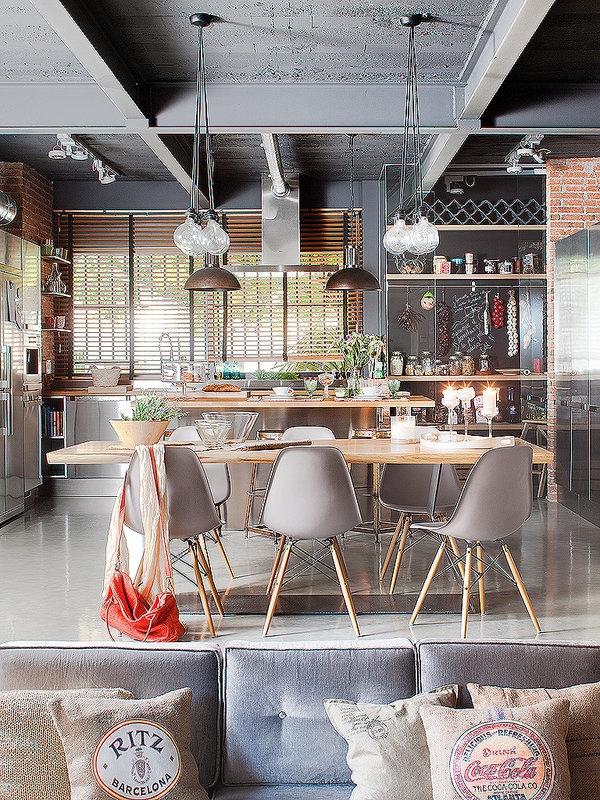 The master bedroom is stunning — the bed area is very contemporary while the bathroom area has a nearly Zen feeling to it. We have seen glass used to comprise homes entirely, very remotely, and of course as clever separation apparatuses, but the designers of this awesome home did a stellar design of creating the glass shower but placing it in a spot that could be hidden behind sliding doors.
All of the elements used in the home flow together perfectly, while the colors seen in the furniture and decor pieces contrast and accent those natural materials so well. So many of the pieces actually have a rather antiquated feel to them, but when all put together in the home come off as very current.