I am dying with envy looking at this three story townhouse! It is utterly perfect! It's like a mixture of a haunted Victorian home and a contemporary designer's dream home. Completed in 2011 by architecture studio Archi-Tectonics, this Chealsea home is actually considered a New York landmark. It's said the homeowner wanted a layered approach to the design, and boy, I think they nailed it.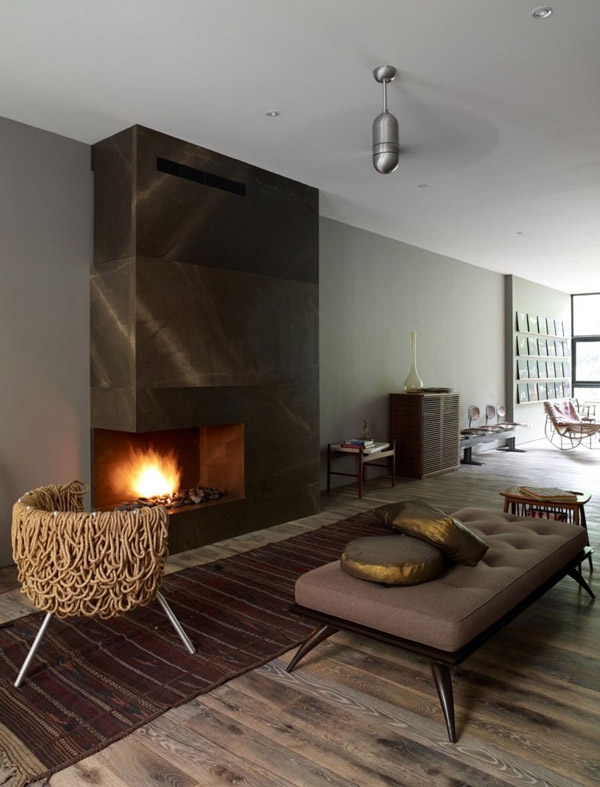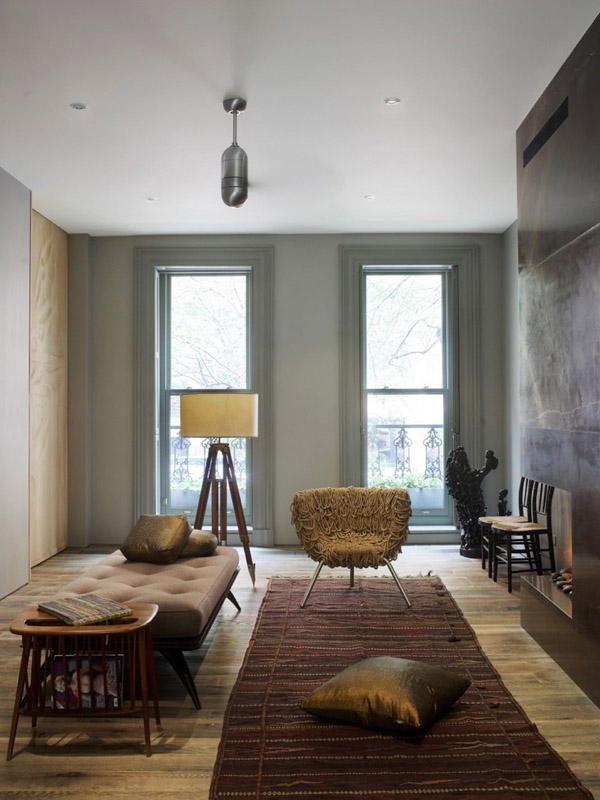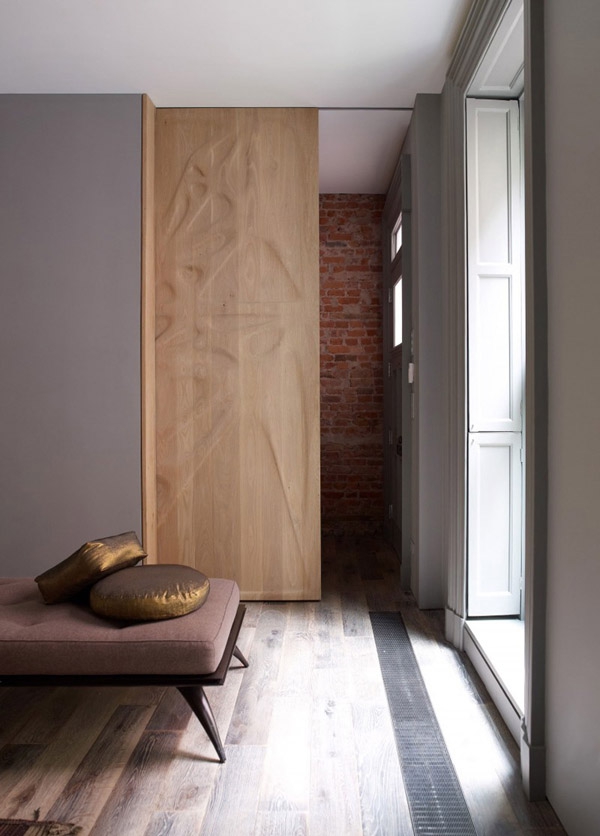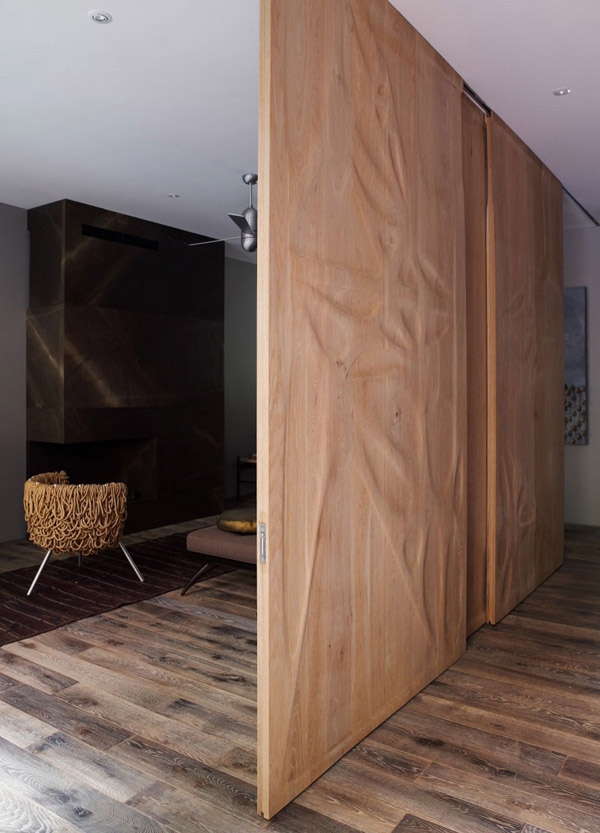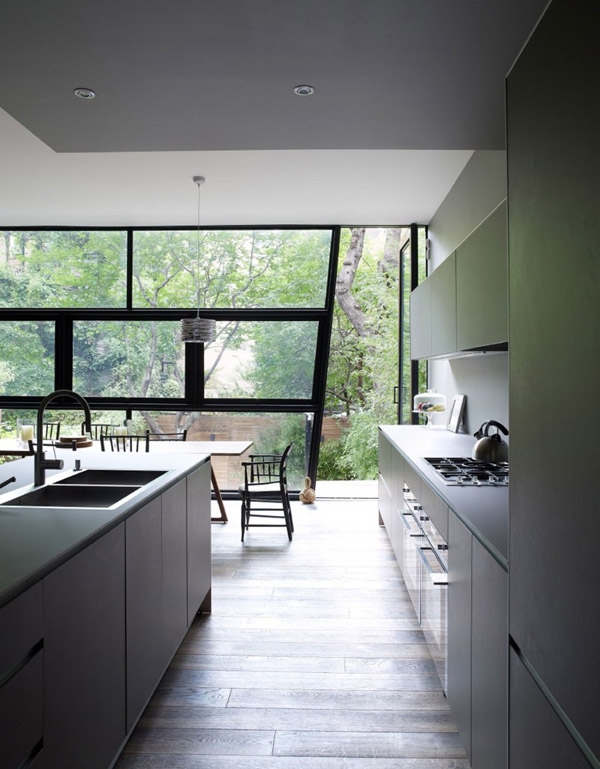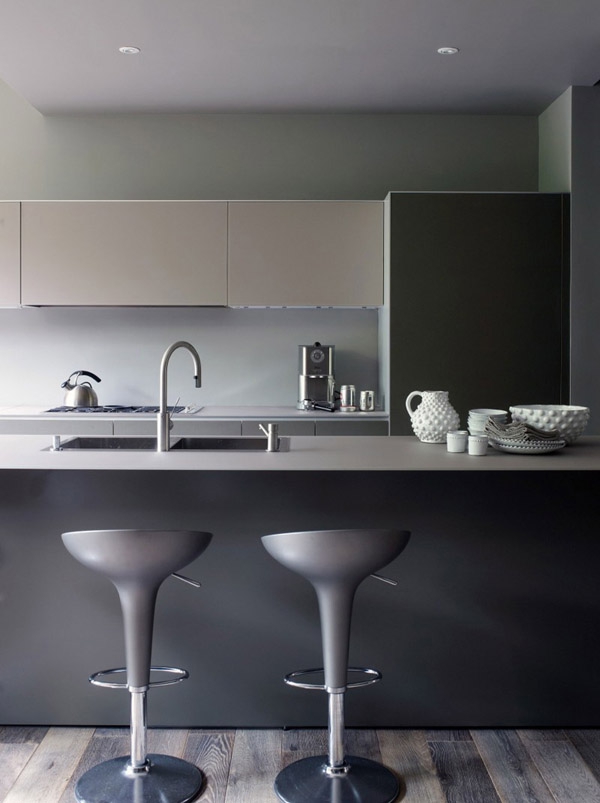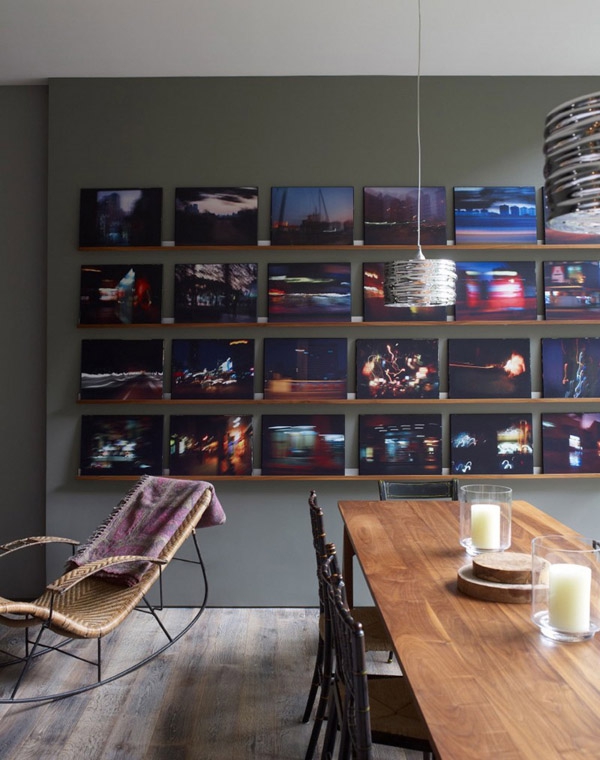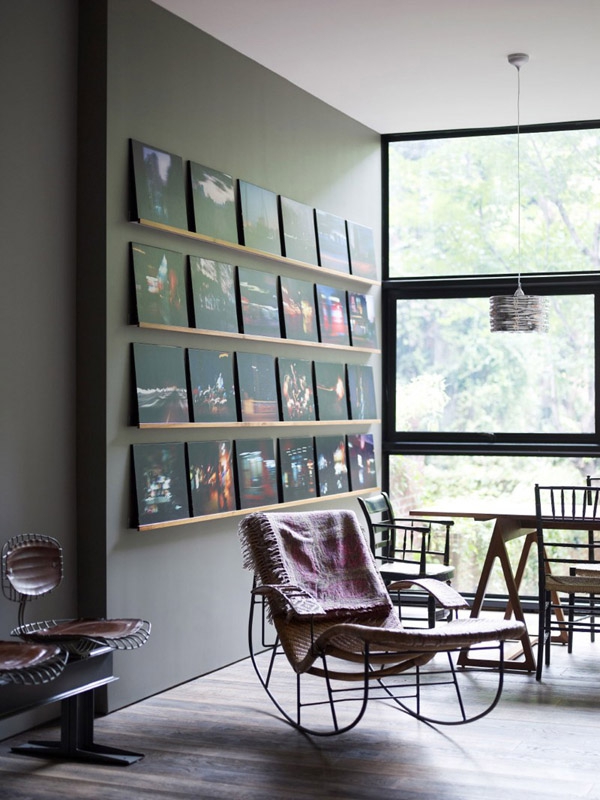 The dark and dreary interior through the first floor of the three story townhouse seems so appropriate for it being the lowest level. Super eclectic pieces make up the décor and furnishings, while metallic accents are represented in throw pillows. The wood looks to be original, and really adds to the whole look of the first floor. The contrast light wood seen in the room separator is an excellent contrast against the whole interior here. We do love what appears to be a personal gallery of shots from the very city the townhouse is located in.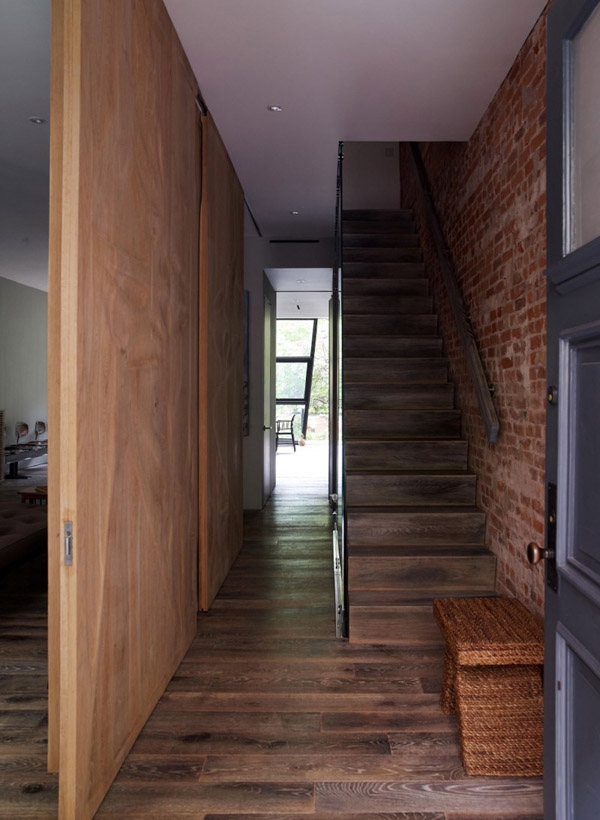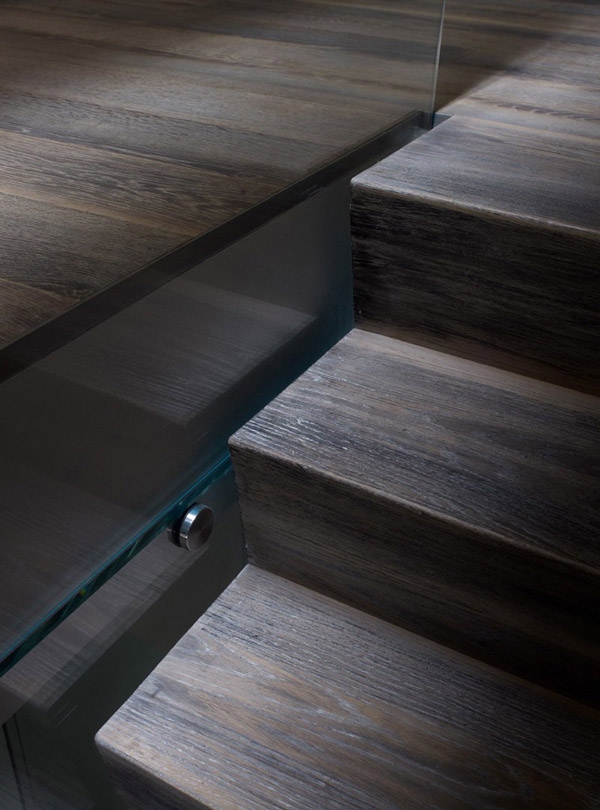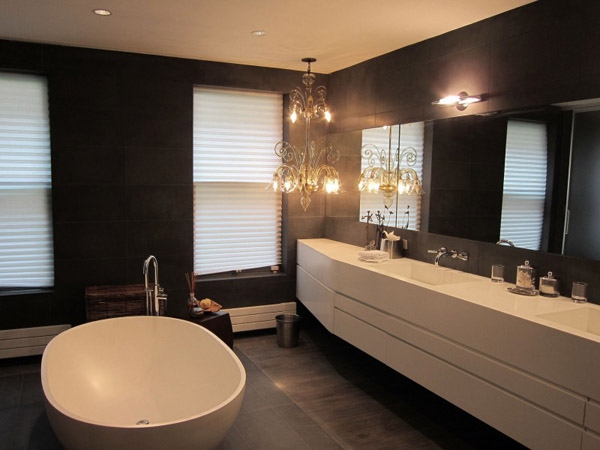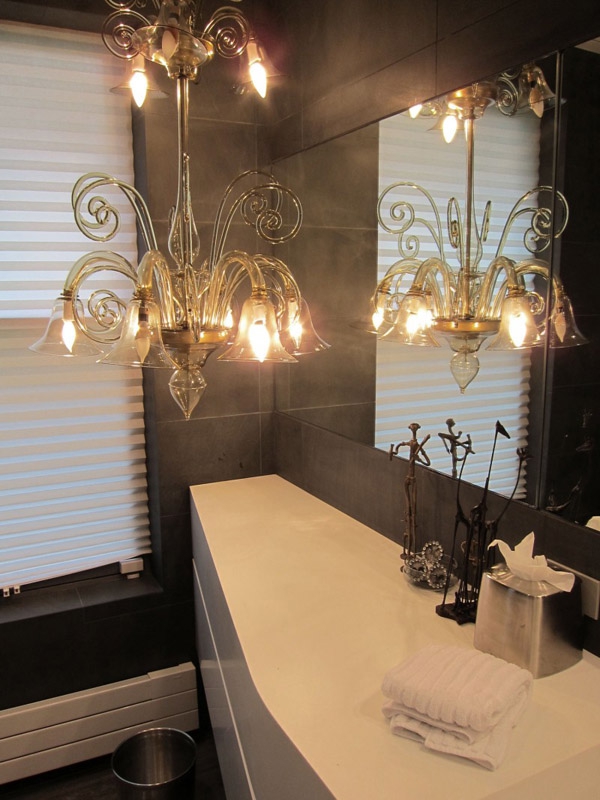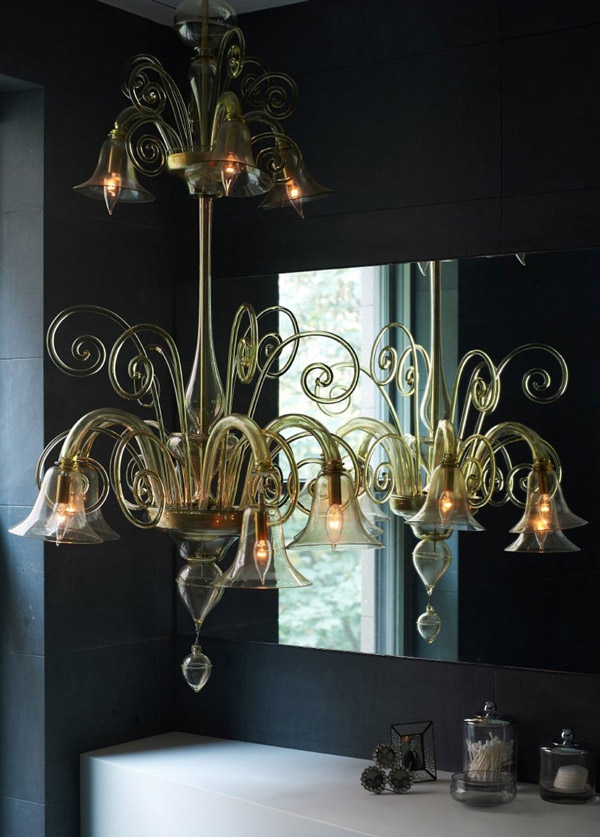 Exposed brick makes up the walk from the first to second floor. Have we ever mentioned how much we love this look? Well we do. There's much Victorian inspiration in the décor here, especially in the bathroom. The white countertop contrasts beautifully with the matte black wall. That bath tub sitting front and center and the chandelier hanging above the whole room are both just so elegant.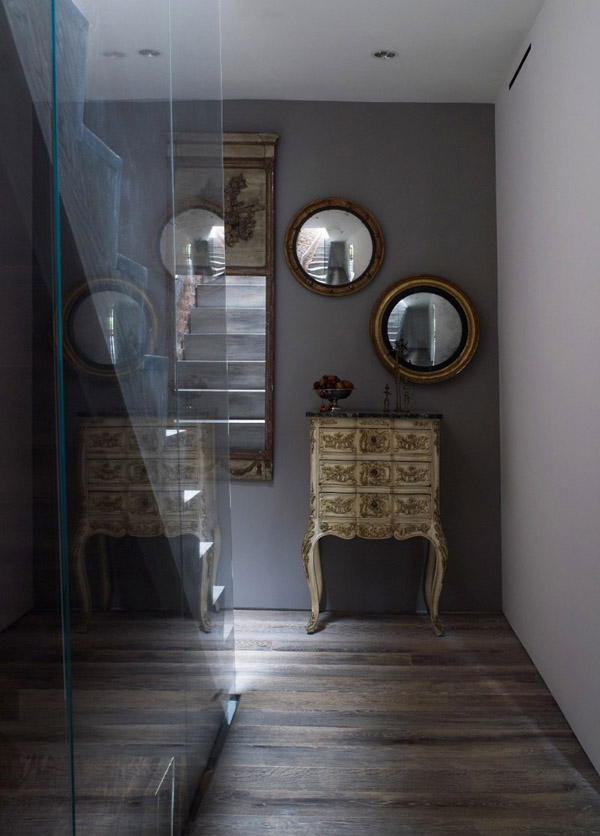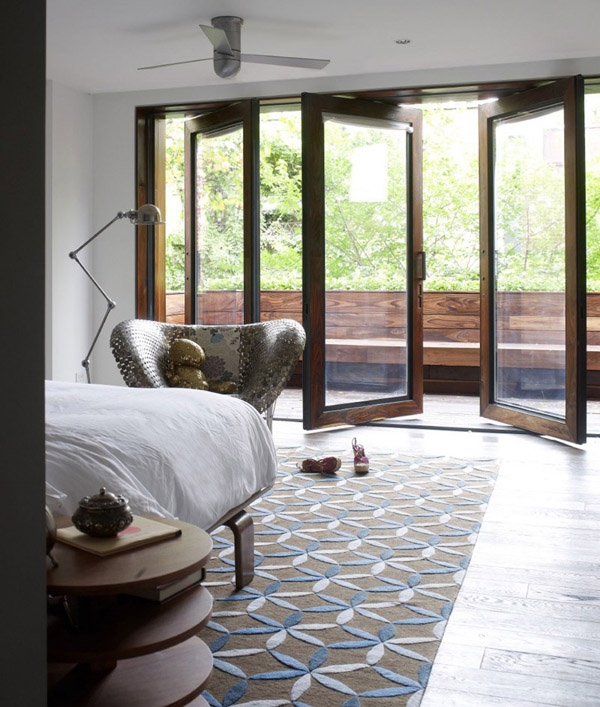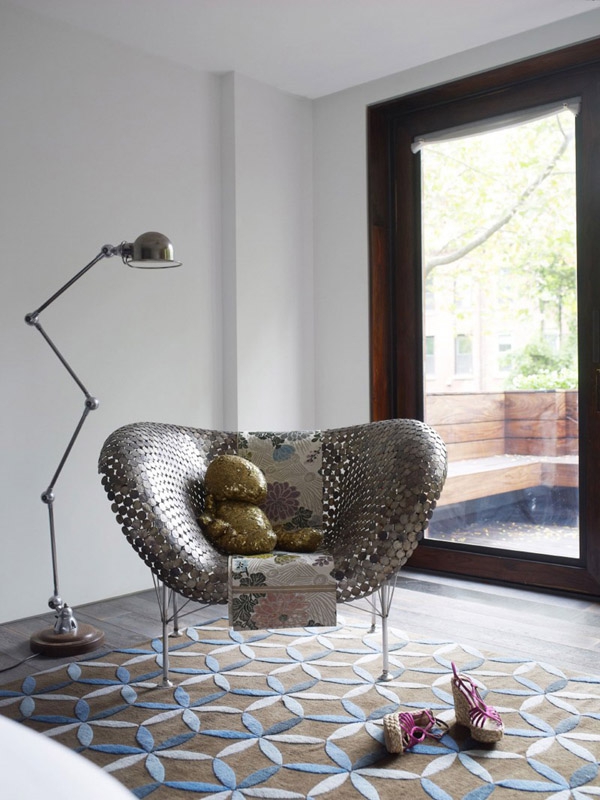 The third floor of this stunning three story townhouse is the lightest of all, and perhaps most contemporary. The bedroom is primarily white, with one retro-printed rug and a very interesting chair sitting in the corner. Almost looks like it's made from coins!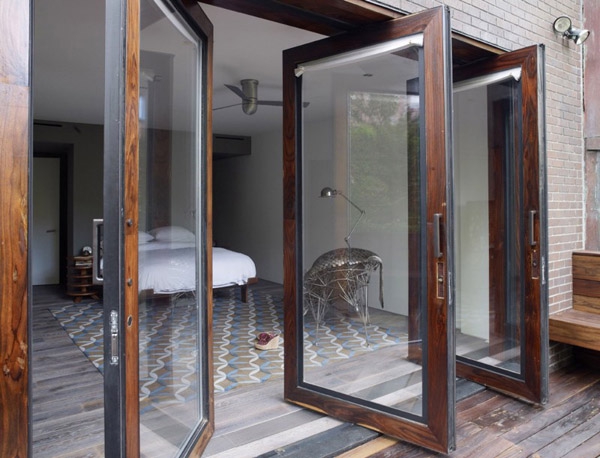 All floors open up onto beautiful patio areas, opening up the entire townhouse even more. Give us a minute to swoon a bit more over this one.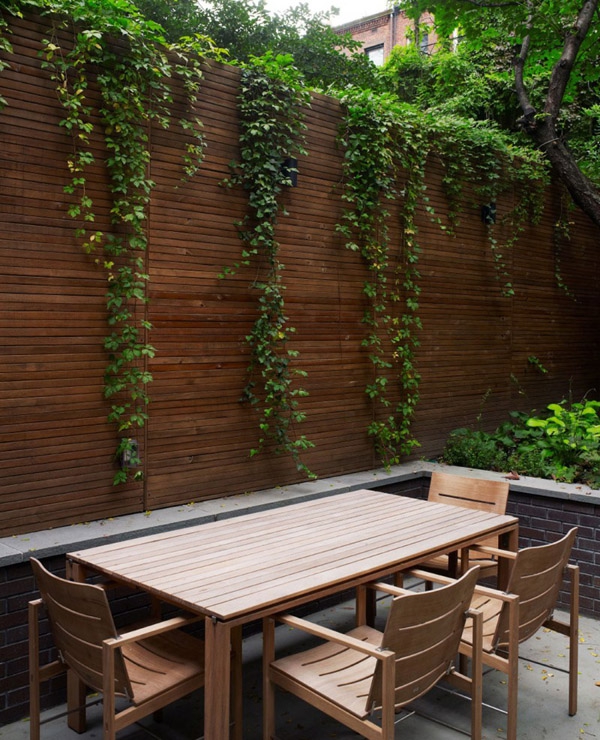 Photos: Richard Powers