House Cal by Nico van der Meulen Architects, located in South Africa, has fantastic contemporary architecture and modern design. This wonderful combination fashions a luminous and luxurious house. Whites, blacks, browns, and reds are used continuously throughout the home, enabling a unified color palette. The tile flooring sparkles, adding liveliness to this modern mansion. Red accents add wonderful bursts of color to the dining room and the hallway. The red abstract painting, by the stairs, is intriguing and attractive, effectively brightening the space. Recessed lighting lights the home, adding a glamorous feel to the atmosphere.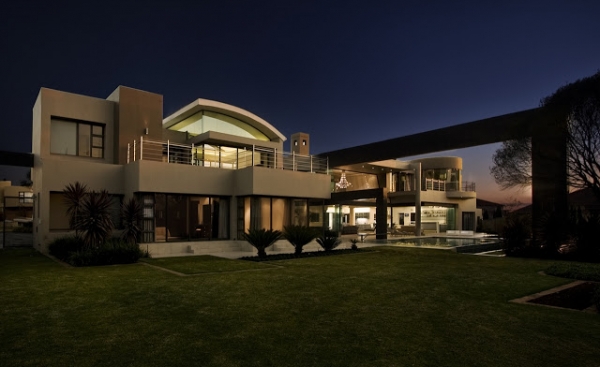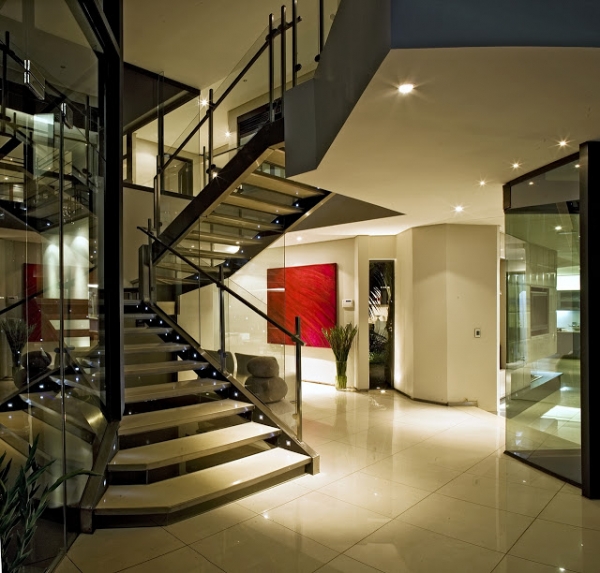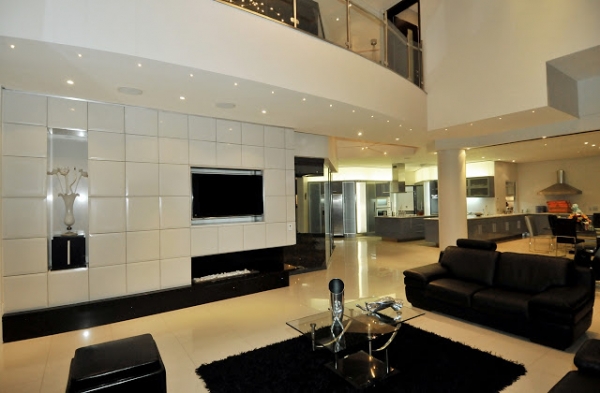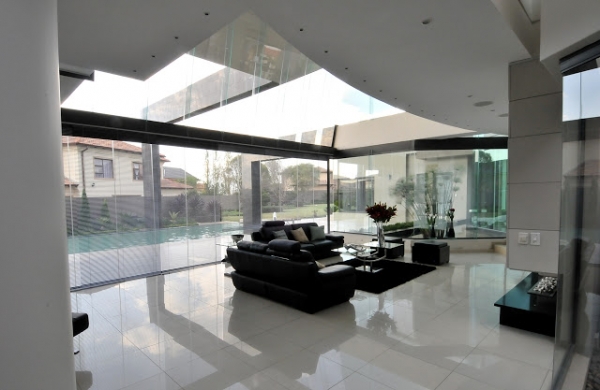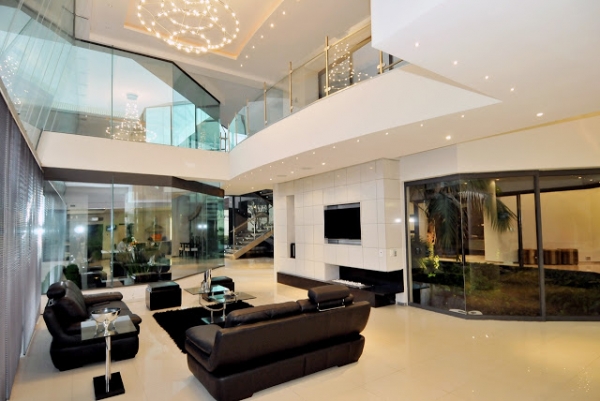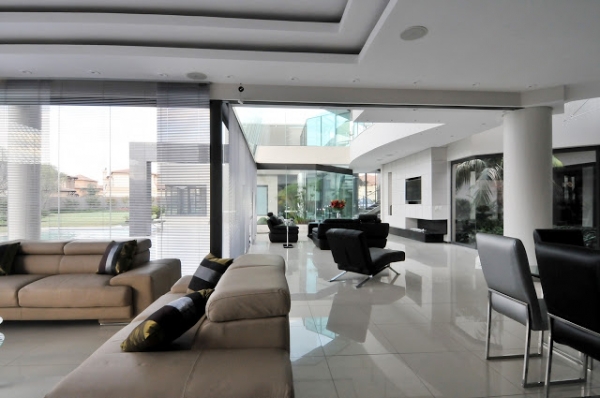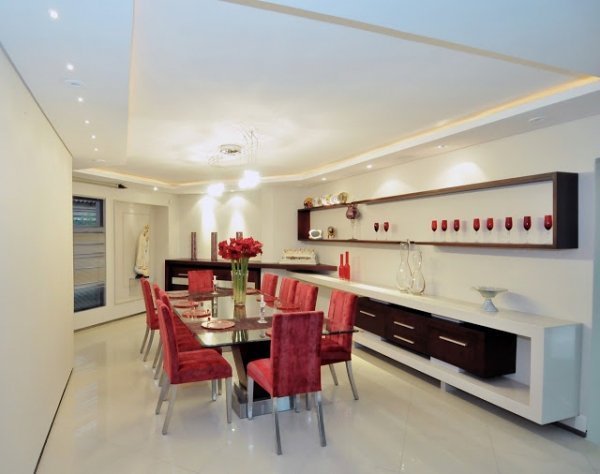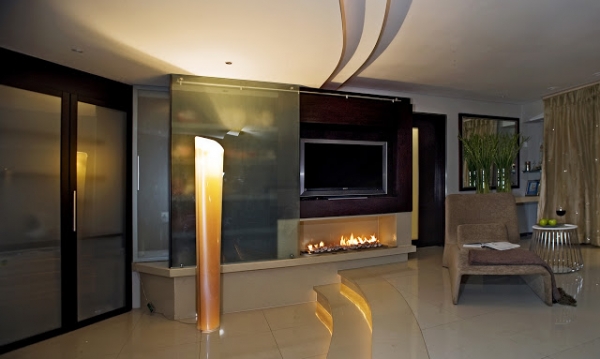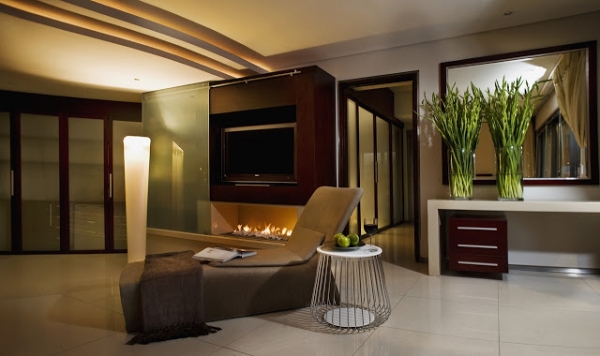 We find the separation between the main house and the guest wing pretty amazing. It is separated by a glass bridge that uses LED lighting to illuminate and add color to the bridge. The guest wing has a plethora of suites, a gym, and a lounge/study. Plenty of space for family and entertaining.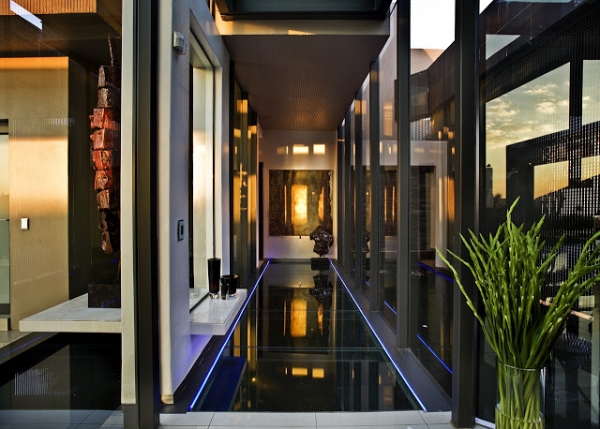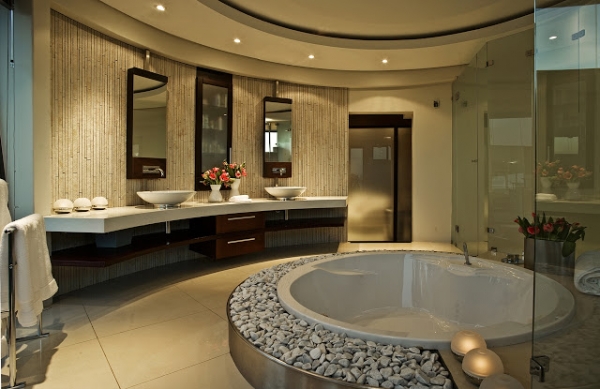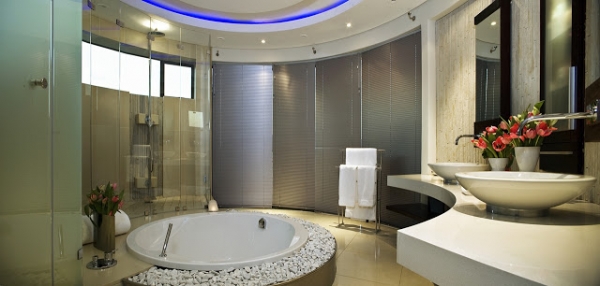 The bathroom in this modern mansion is glorious. It is a circular space with a large jacuzzi bathtub. The bathtub is surrounded by fantastic rocks, adding creativity and texture to the space. The glass shower is extremely large, the double sinks are clean-lined, and the modern accents are fantastically done. Sleek and stylish.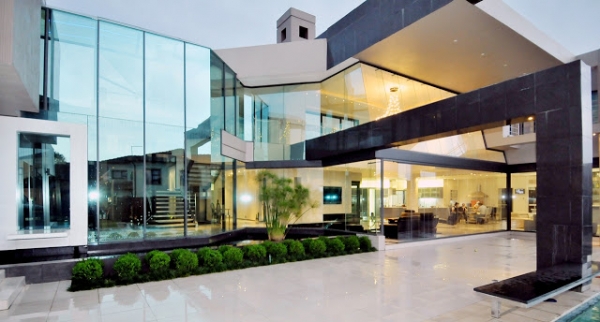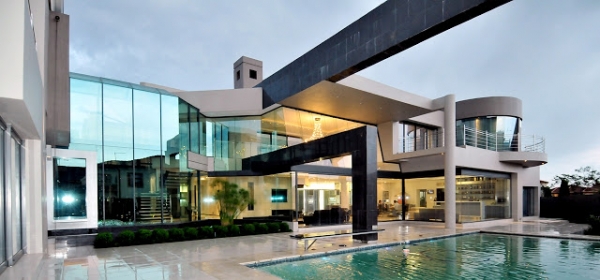 The contemporary exterior of this spacious home has a multitude of different shapes, including the gorgeous square pattern. Gray, black, and off-white are used, creating interest and contrast. Numerous windows, used throughout the home, provide natural light, and an inviting pool, creates a cooling off space for hot summer days.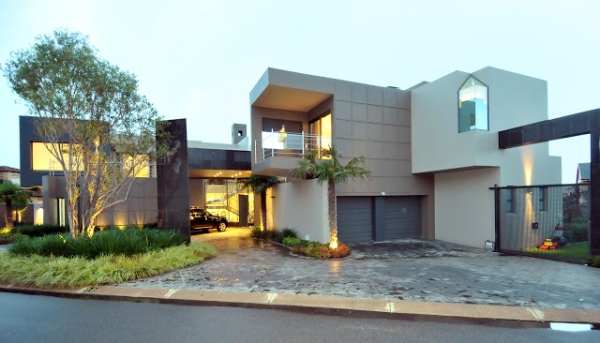 The contemporary architecture and modern decor highlight and accentuate each other in this large modern mansion. It creates an interesting dynamic between the two. The contemporary decor adds a bit of home to the space, toning down the glamour and luxury, with its cozy sensibility.