This Hollywood residence is a wonderful example of what happens when you implement natural resources, modern design, and bursts of color. This home was built in 2007 and revamped recently by Clive Wilkinson Architects . The result is a modern cabin meets Andy Warhol studio that exploits perfectly all elements in perfect conjunction of one another.
The finished wood throughout the residence is the perfect framework and base for the home. Its lighter coloring balances well with the bright colors in the décor, while remaining separate from the décor design. The dining table is stunning in conjunction with the floors and ceilings beams; it really brings the use of wood full circle.
The bursts of yellow and orange in the living and dining area are just excellent. For a very well naturally lit room, these colors make these rooms even more sprightly. The honeycomb shelving is a wonderfully modern addition to the décor. We're seeing shelving like this all over nowadays, it really brings a lighthearted and modern element to any room, and we love it in this Hollywood residence.
You'll notice the splashes of blue and green throughout the home, which accent both the warm wood and bright yellows and oranges oh so perfectly.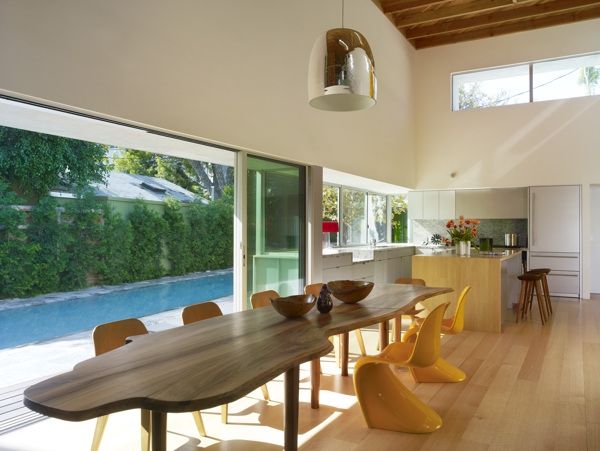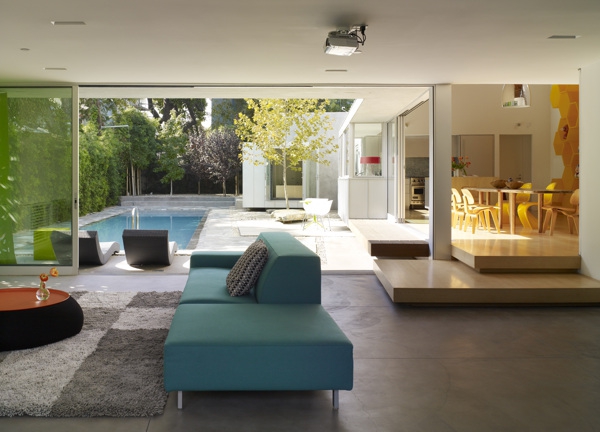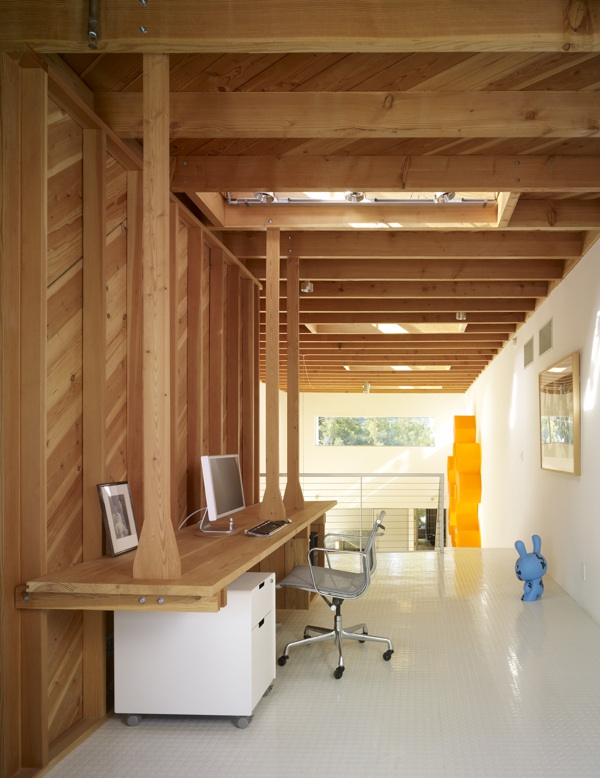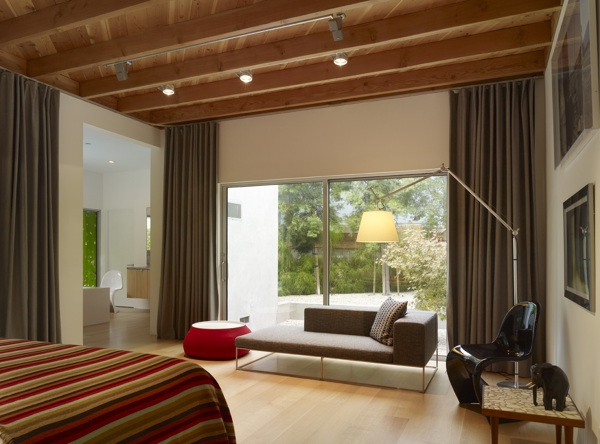 The bathroom in the master suite is a perfect example of how beautiful the blues are in this home (and did anyone else notice the door to the backyard in the shower? How awesome.).
The same green drapes can be found throughout the home (even some of the windows and kitchen tiles are the same hue of green!). The level of continuity that exists here really is very impressive.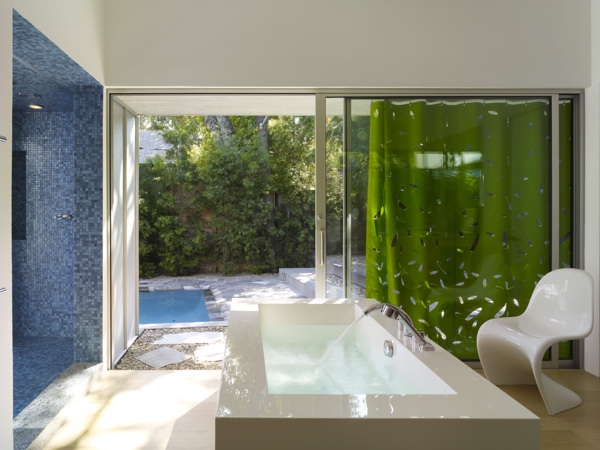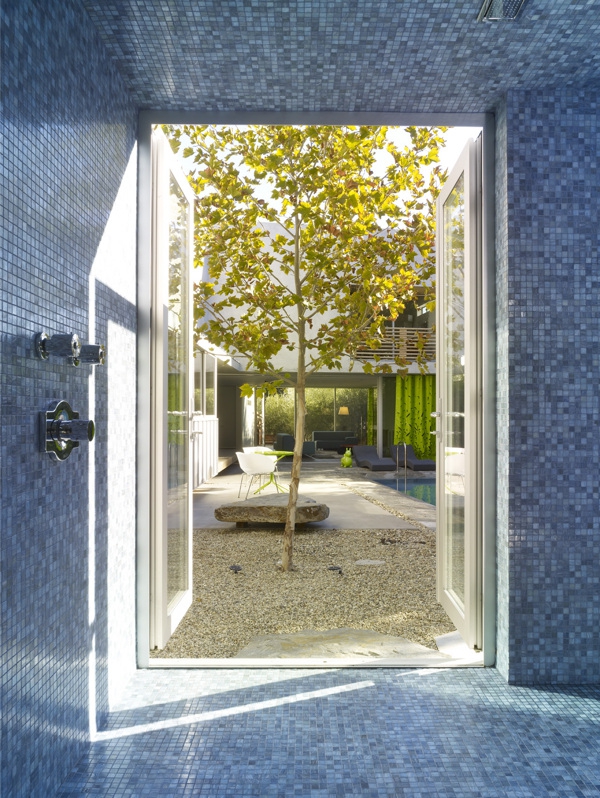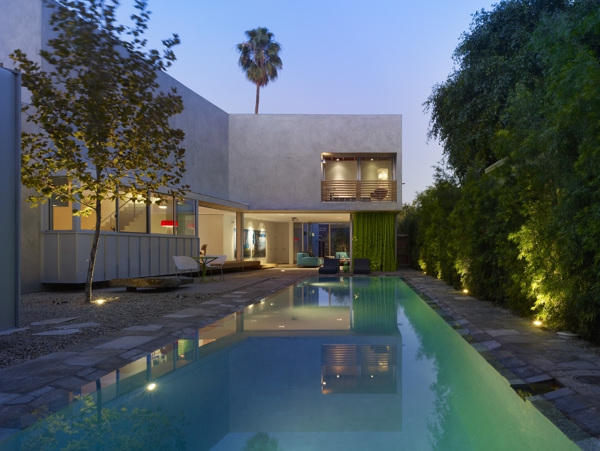 This Hollywood residence is truly beautifully designed with all stops pulled. It is perfectly balanced in color use, wood distribution, and architectural design.