The Port Ludlow Residence enjoys the best of both worlds, with both human and natural creativity bursting at its seams to embrace and inspire it. Doused in the elegant and the spectacular, this forest house sits comfortably on a wooded waterfront property that affords it a stunning interplay of the elements – inside and outside. Located on the banks of the Hood Canal – a long fjord like arm of the Western Puget Sound- in Port Ludlow, Washington, this stunning forest house offers 2,400 square feet of modern living space beautifully carved out by FINNE Architects.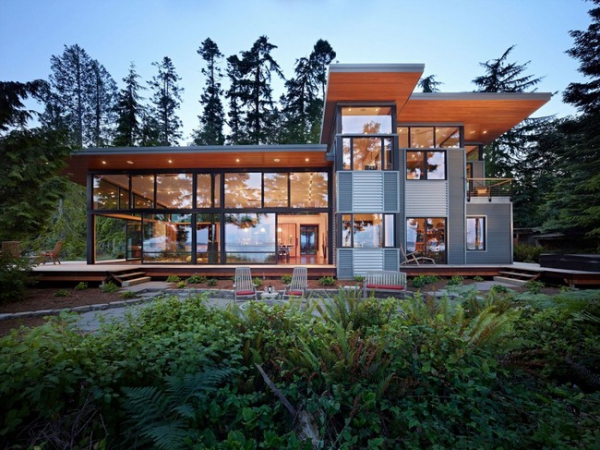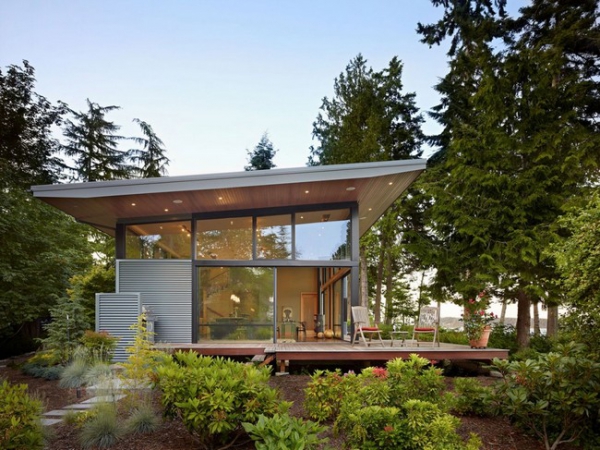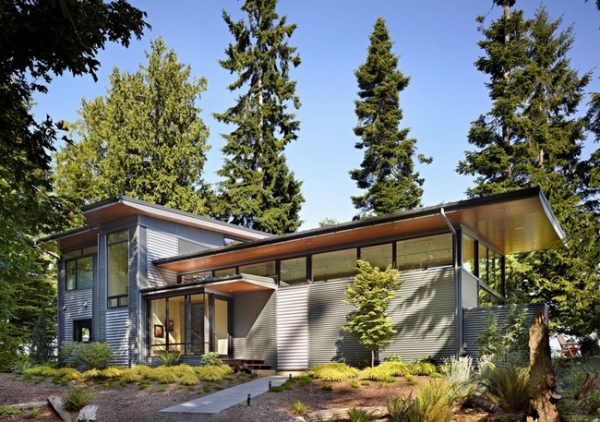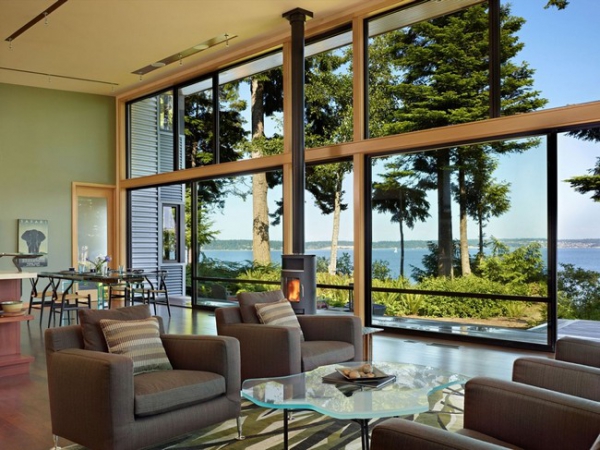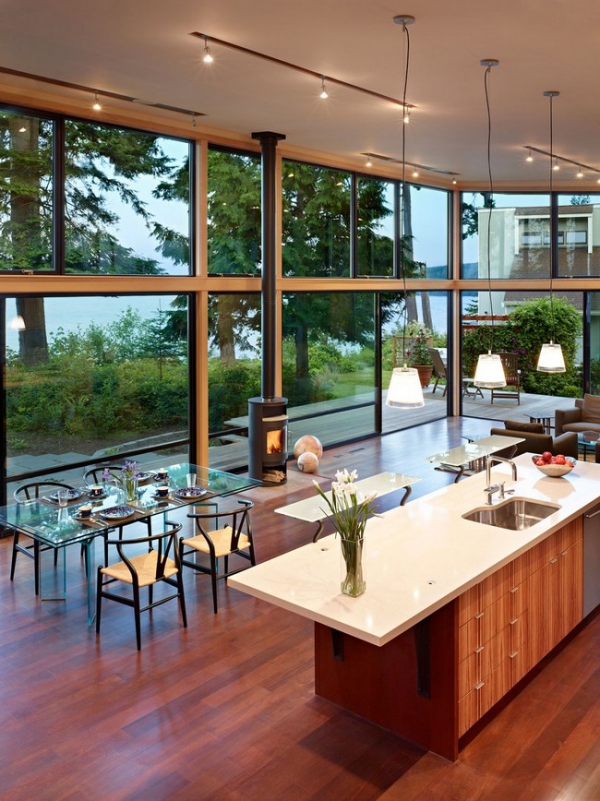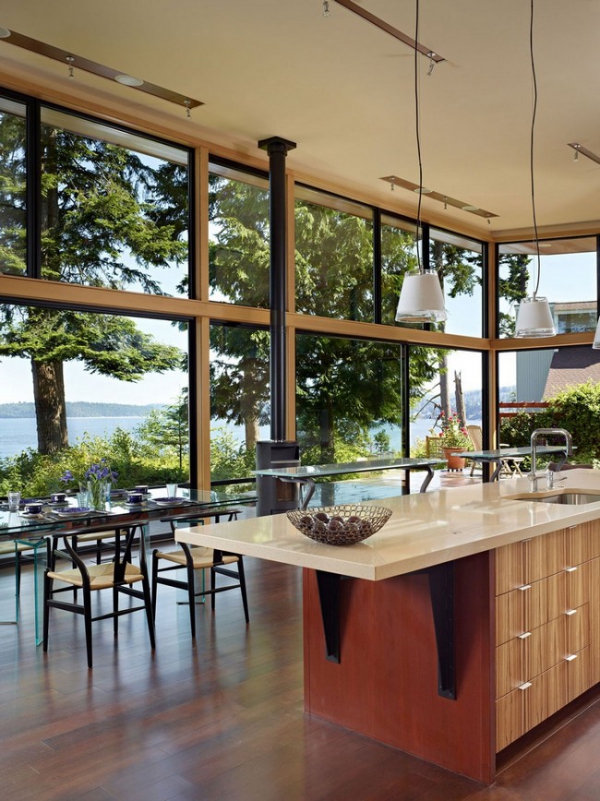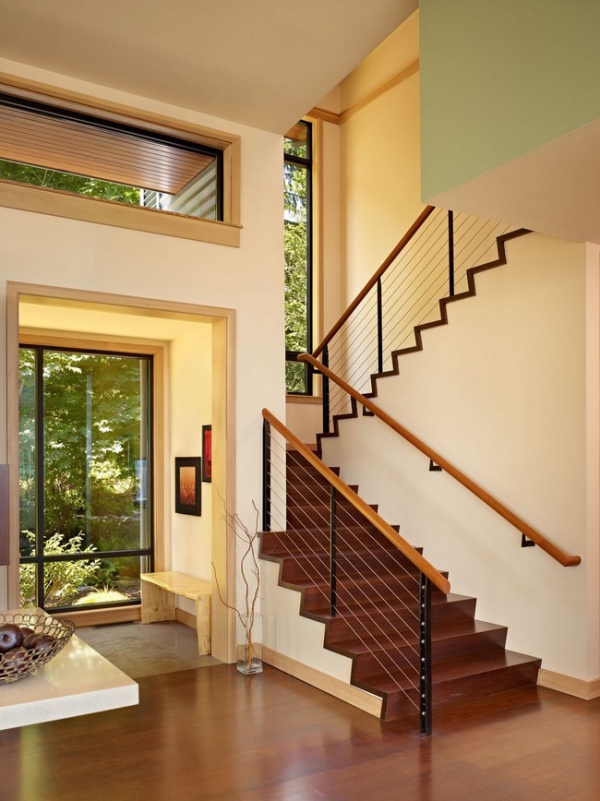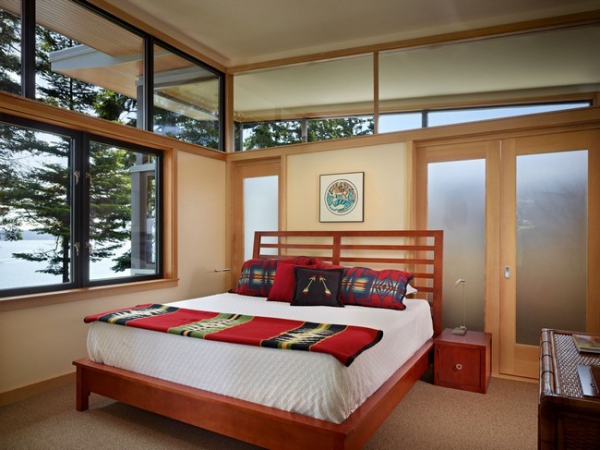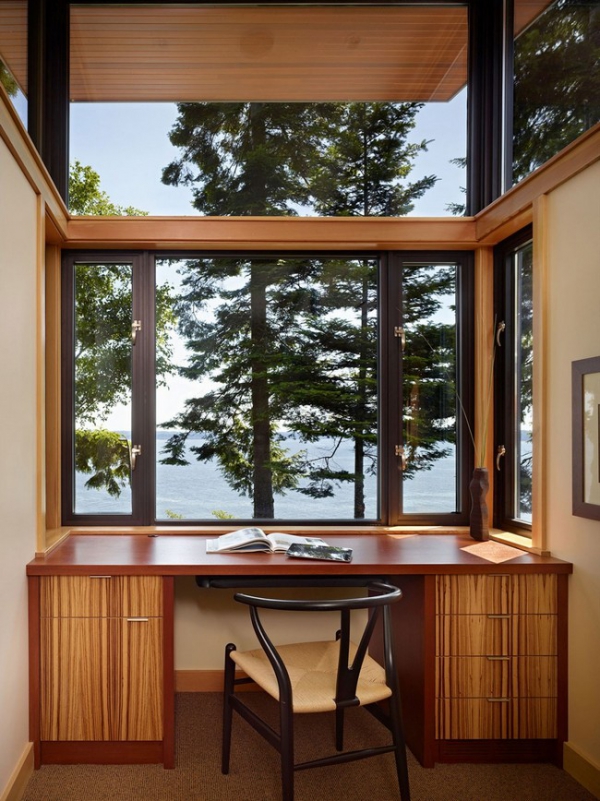 The eastern facing site enables a high degree of permeability between the built form and its surround. The water facing aspects of this design are therefore crafted as fluid, adaptive spaces that breathe in and out of the site; the main social core, for instance, emerges as an open and expansive volume that gently spills out into the porch and the natural vistas before it, articulated by diaphanous glazed walls.
The lightness of this core is balanced out by the more conservative formulation of the remainder of the house. The more private living quarters are here arranged over two levels, with carefully considered openings connecting them to the beauty and freshness of the landscapes before it.
A host of green building features and sustainable design further enhance this stunning forest house, with building materials used carefully chosen for the high degree of durability and efficiency on offer.