Generations of ideas, identities and inspirations come together in this amazing interior design by local firm Dangermond Keane Architecture. Home to a young girl and her grandmother, this intergenerational loft allows the home to grow and adapt organically to create a new, updated and spectacular loft in Portland, Oregon. Expanding the existing footprint to connect it with 1200 square feet of new living space, the project creates room for its residents and visitors to come together as well as move apart into the solace of its sanctuary.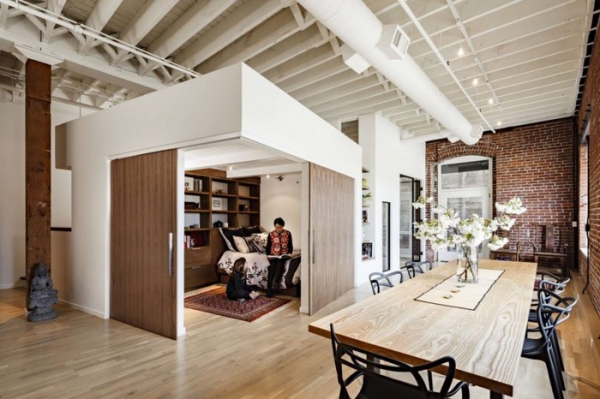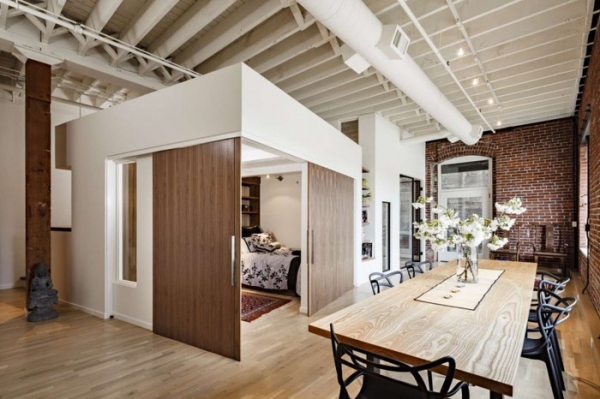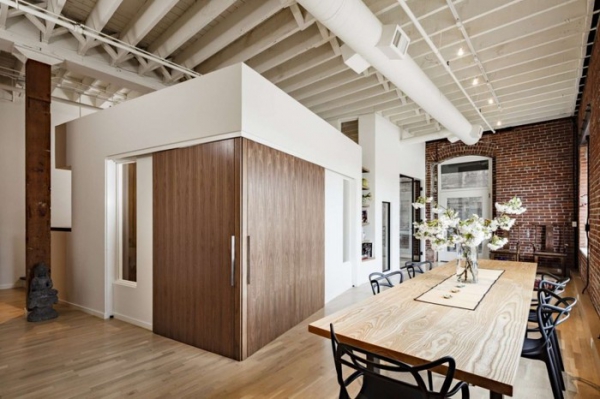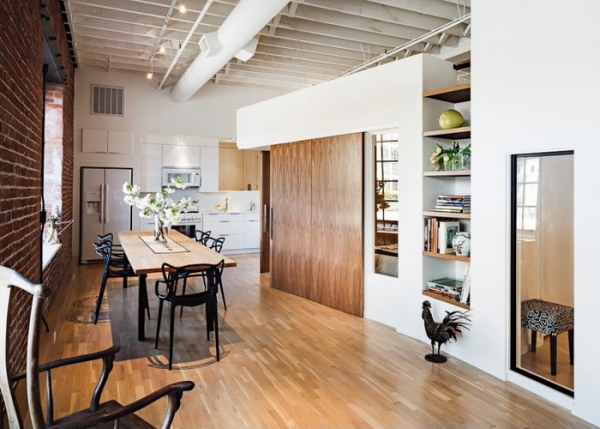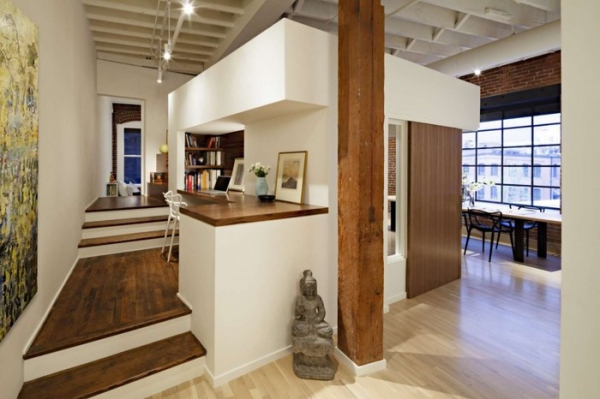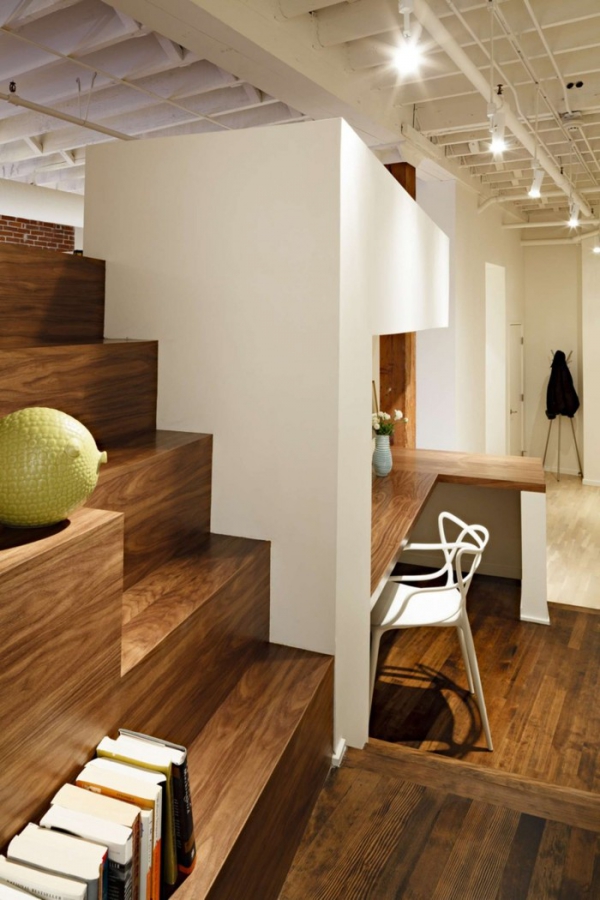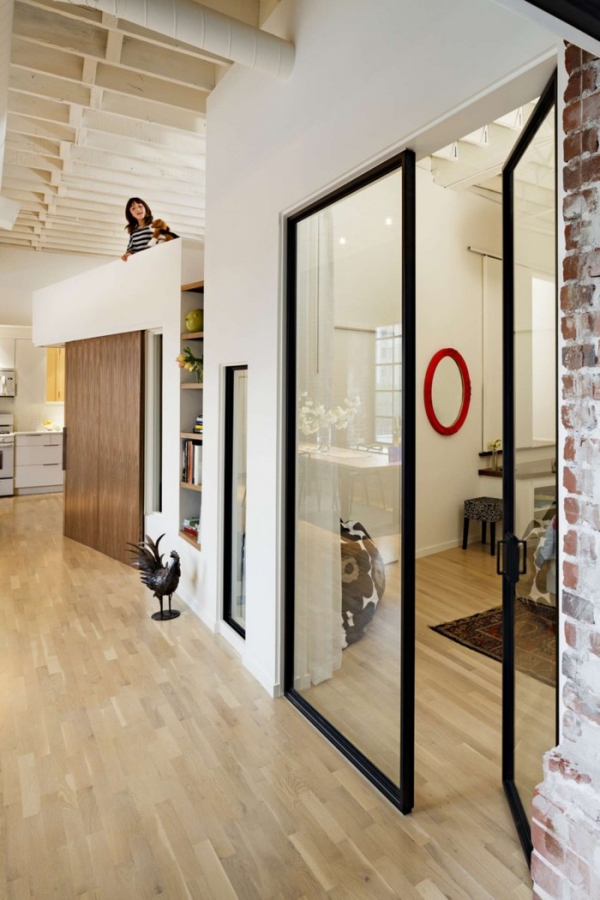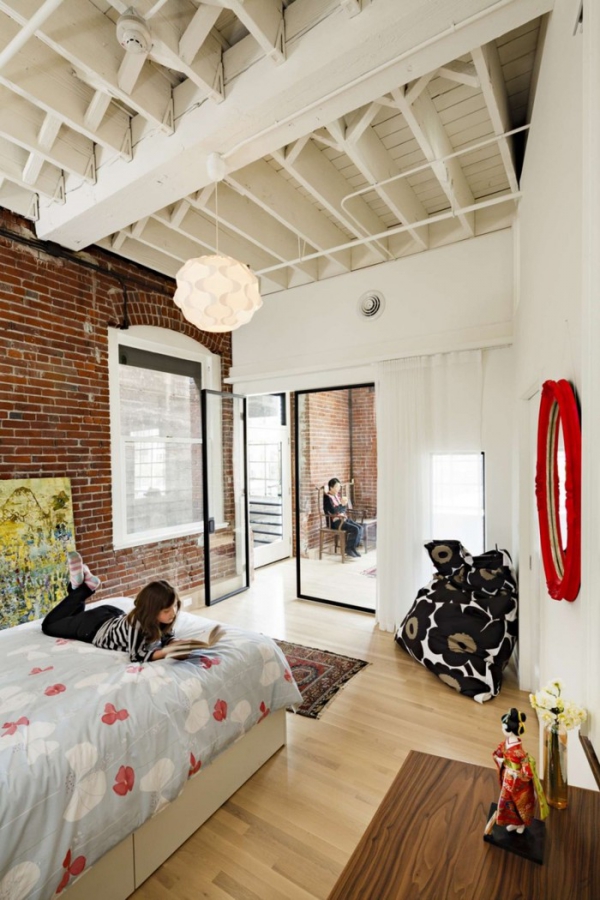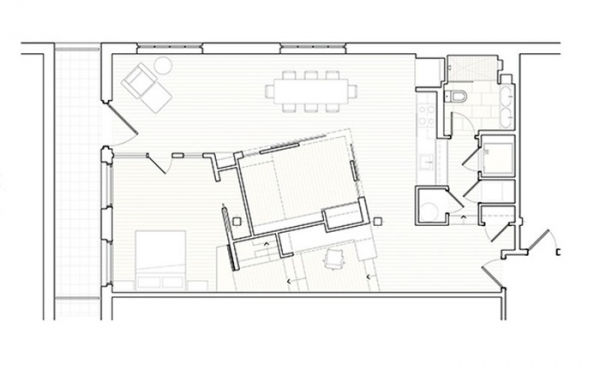 This bright and welcoming loft offer two bedrooms, a well-appointed bathroom, a library and office space, a versatile storage and activity space as well as an additional small kitchen. The spaces are drawn out into a fluid layout of form, function and space that finds home in the overall volume without slicing it up into individual elements. The more private areas such as the bedroom is introduced as standalone volumes, encased in crisp cubic geometries that add to the spatial definition and movement.
An abundance of natural light permeates into the volume of this spectacular loft, exploding its generous volume and enhancing the intricate details and textures that populate it. Rendered in steady yet light strokes, the interiors are sharp yet delicate and adaptive and bridge any generation gaps with ease and elegance.
Photos: Lincoln Barbour