Evocative of the rationale and style of Mies van der Rohe, this stunning project fashions dynamic architectural statements through a clever interplay of transparency and geometry. Designed by Fernanda Marques Arquitetos Associados, the Limantos Residence exploits a steep site and bountiful surroundings to create sheer modernist delight with spectacular interiors. Located in Sao Paulo, Brazil, this home looks to interact extensively with its context without compromising on identity or privacy.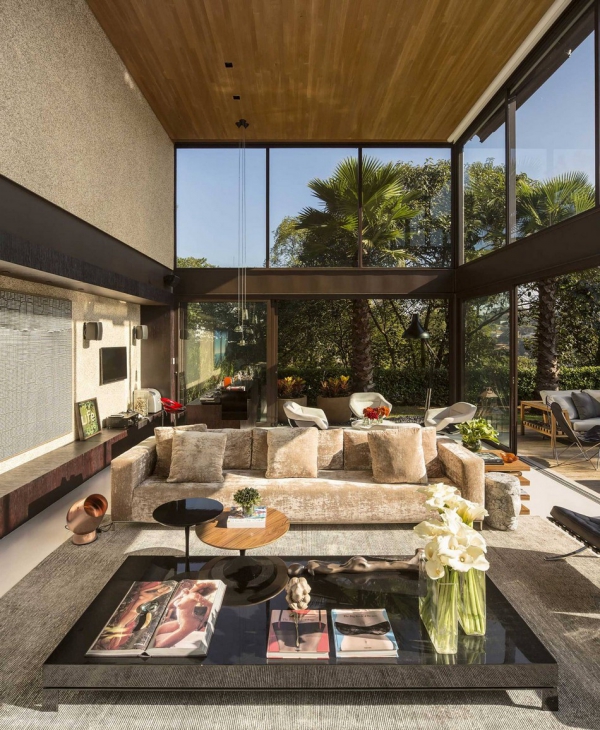 The architects place the social zone on the upper level, with the private spaces- bedrooms and a common play area- nestled into the lower level; the latter are enwrapped in and protected by the natural foliage and site profile. These are therefore more intimate in scale and nature, with individual elements anchoring the function and aesthetics in each room. The social zone is however unveiled as a dramatic and grand volume that contains generous space and social possibilities within an open plan; spilling out into a pool deck, this level is crafted for excitement, invigoration and inspiration.
Glazing is used extensively throughout these spectacular interiors, creating a series of dialogues between the inside and the outside. Utilized as a transparent membrane that maintains functional integrity without interrupting the visuals, it often melts completely into the surroundings for dramatic effect. Warm and neutral tones abound, stretched across the exaggerated spaces to create an elegant decor scheme that complements the architectural vocabulary.
These spectacular interiors are rendered in matured modernist sensibilities, making this design just as timeless as it is contemporary.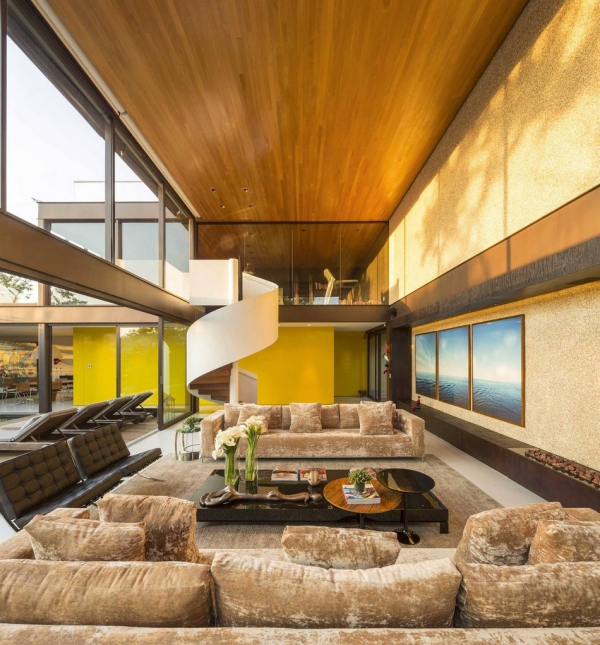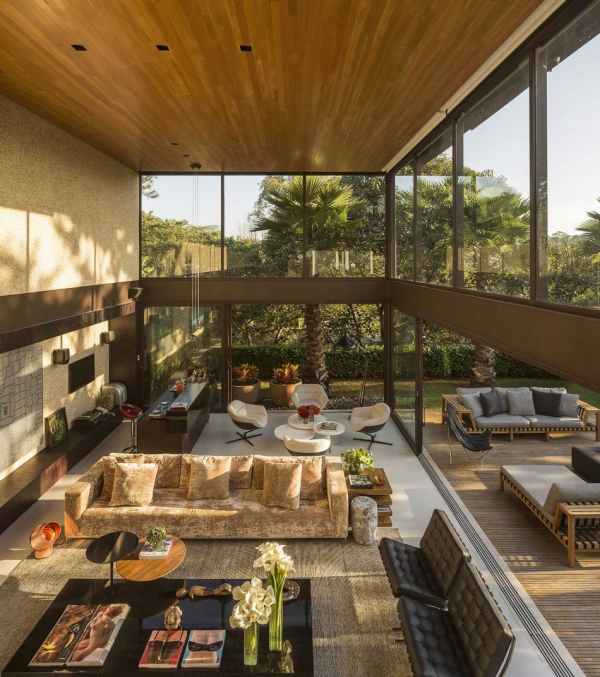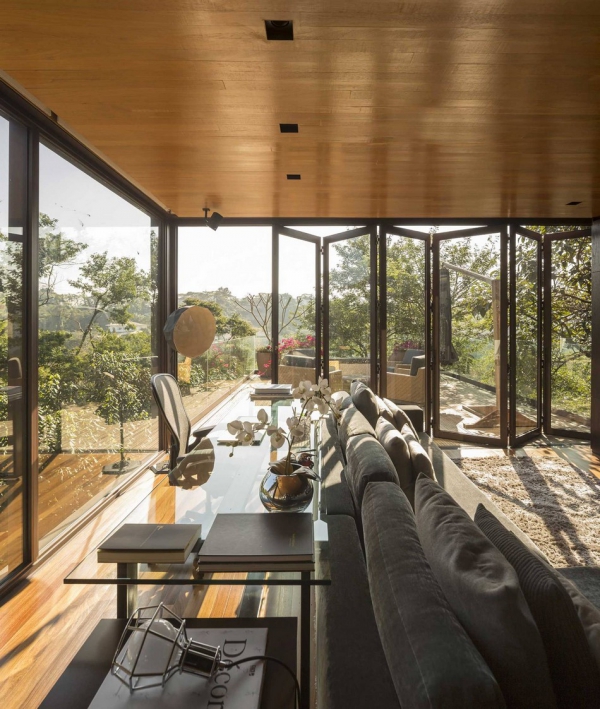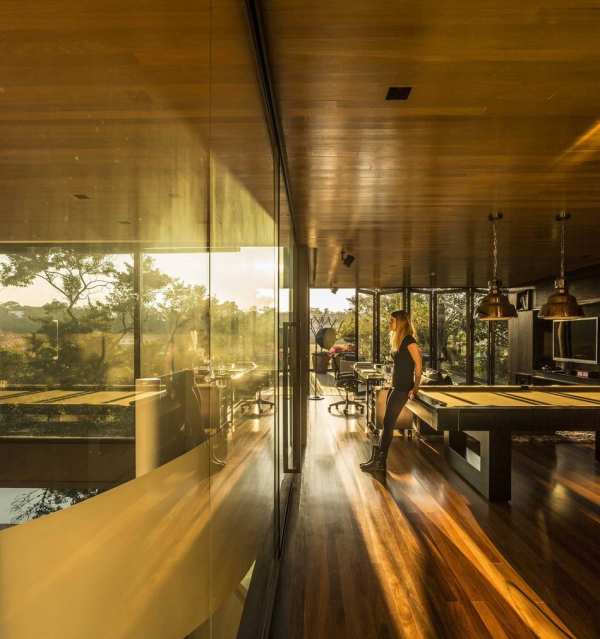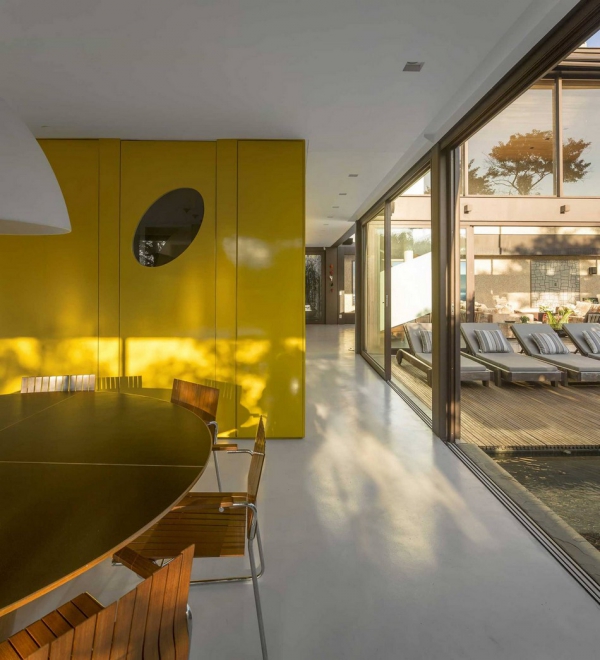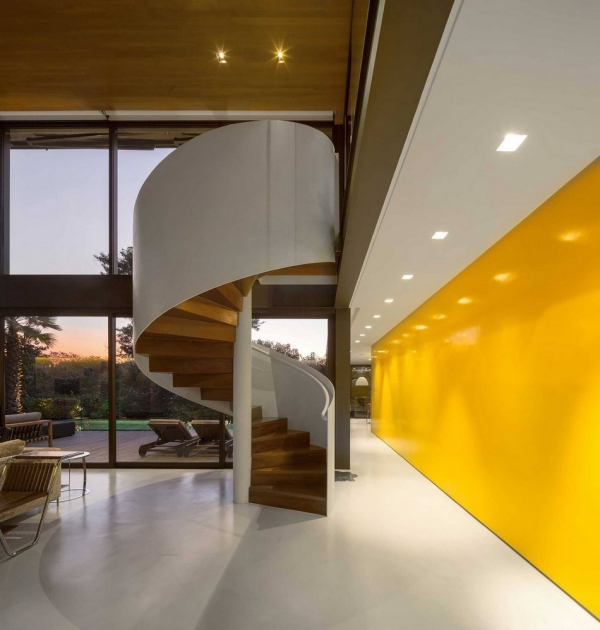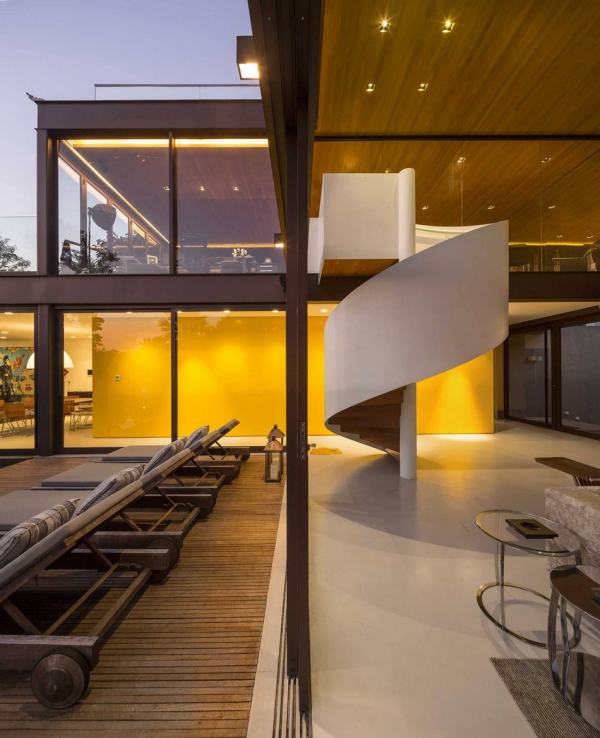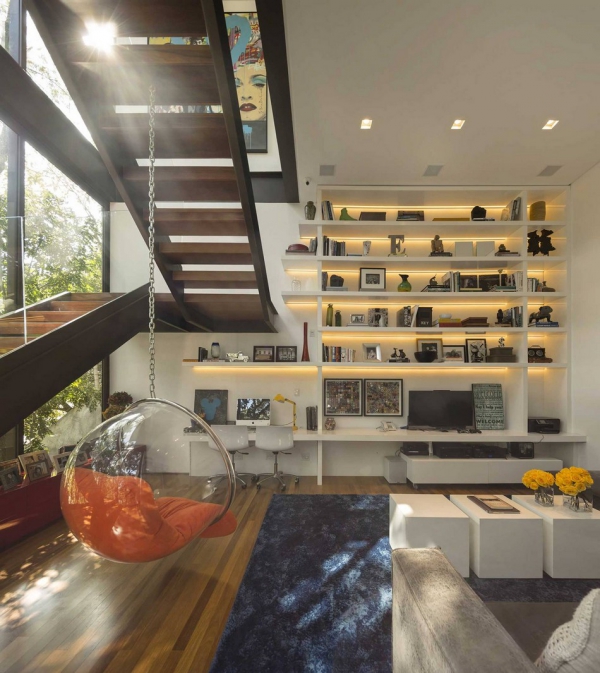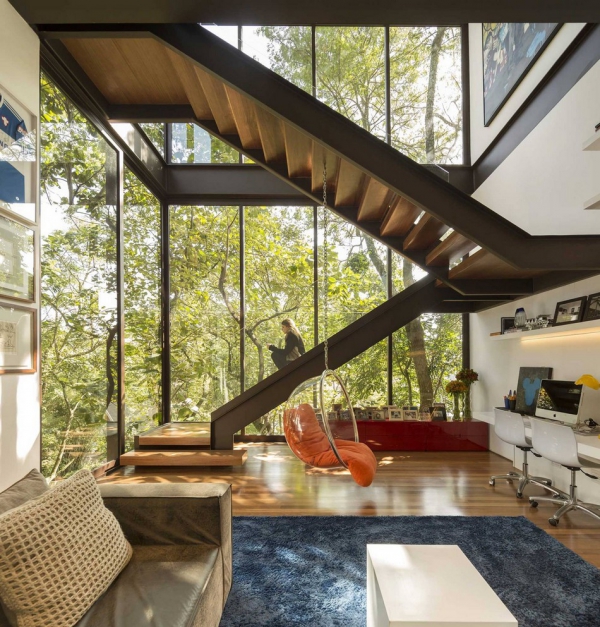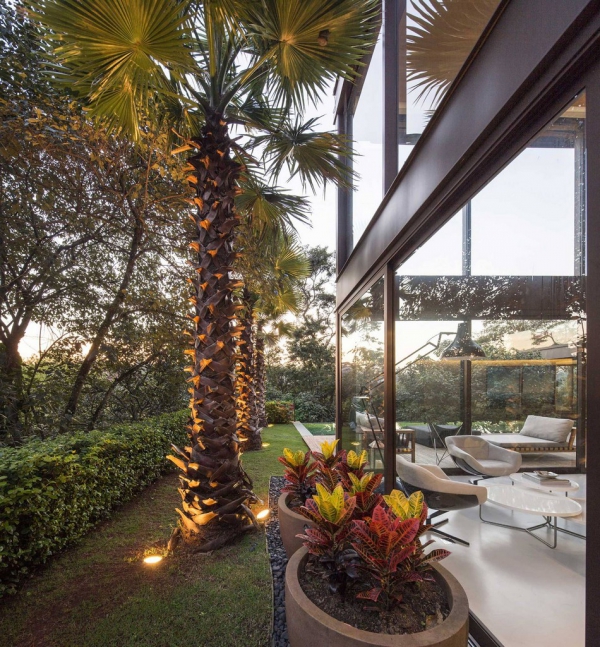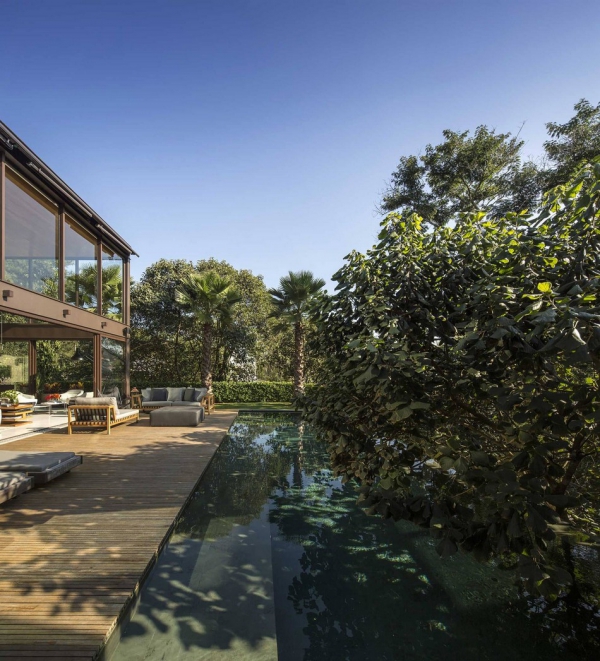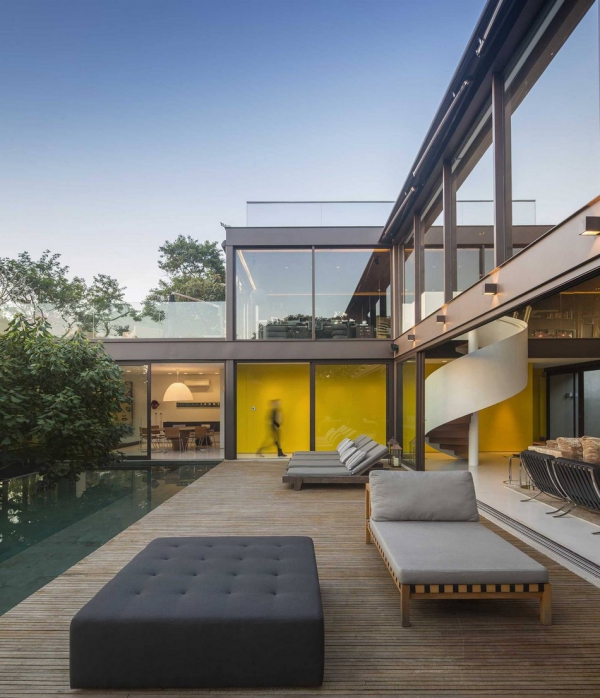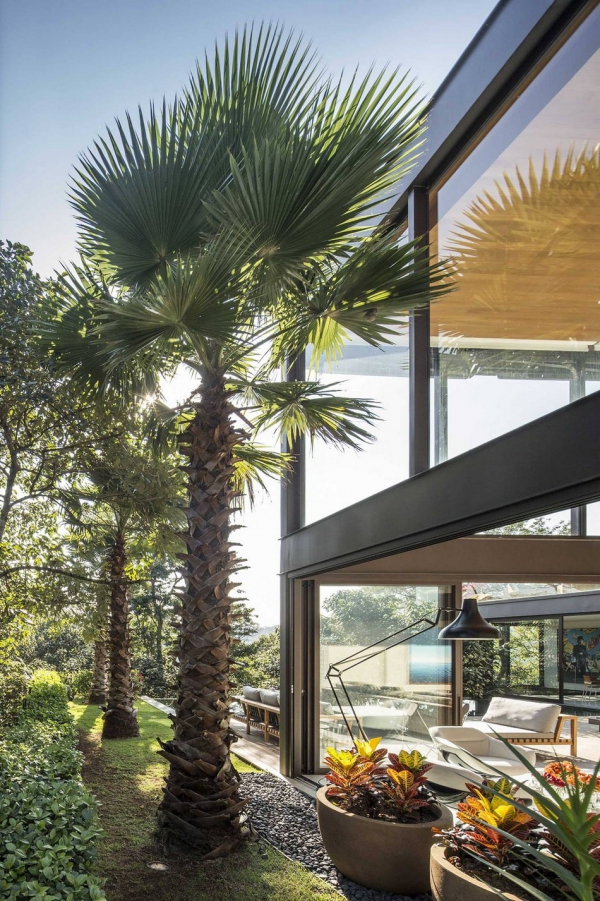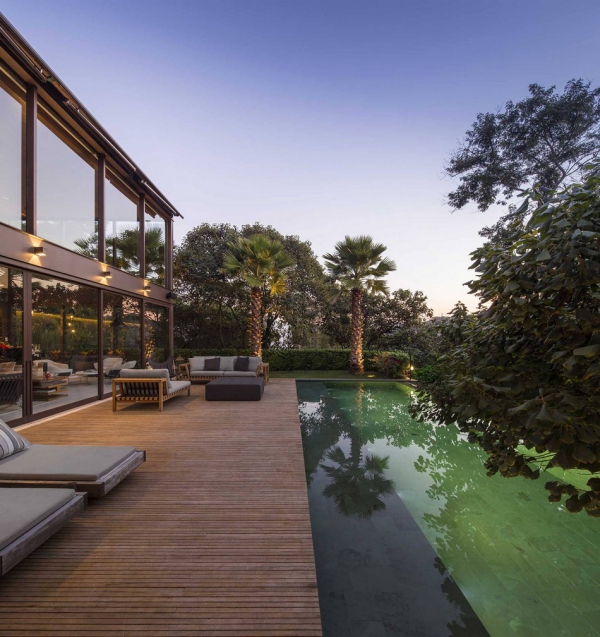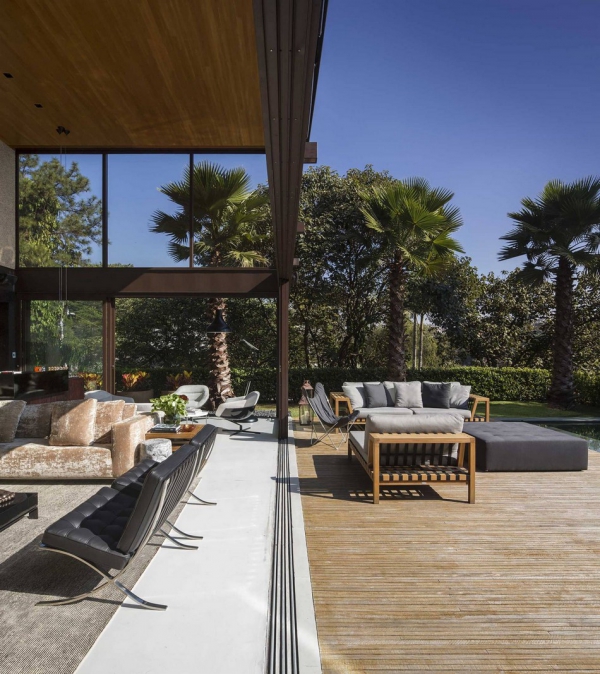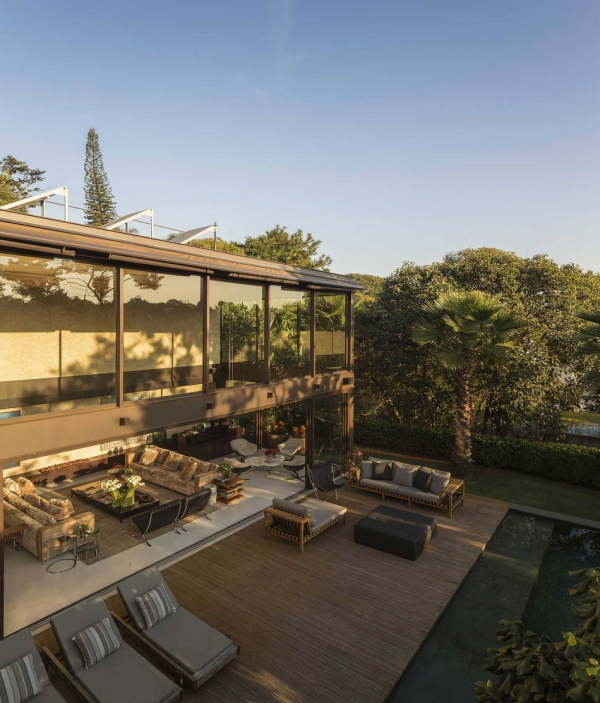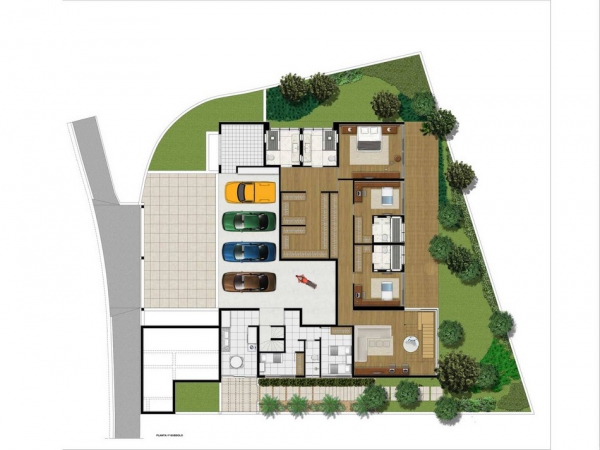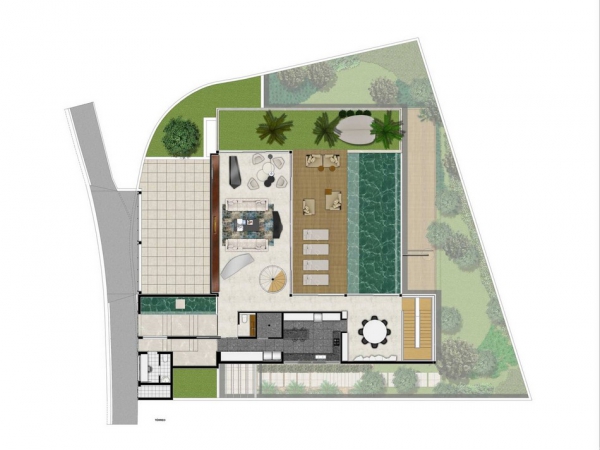 Photography: Fernando Guerra | FG+SG