Sylvia Harizanova and Tatyana Stancheva of Interioro Design Studio celebrate the rich dialogues of a textured sensibility through the space and design of this single family residence. Located in Sofia, Bulgaria at the foot of Vitosha Mountain, this 240 square meters spacious modern apartment pours attention on every frame, detail and composition, introducing a lush intricacy into its modernist palette. Relying on the power and potency of color-such as in vivid shades of grey and yellow – this design dances between the organic and the inorganic, the restrained and the unleashed.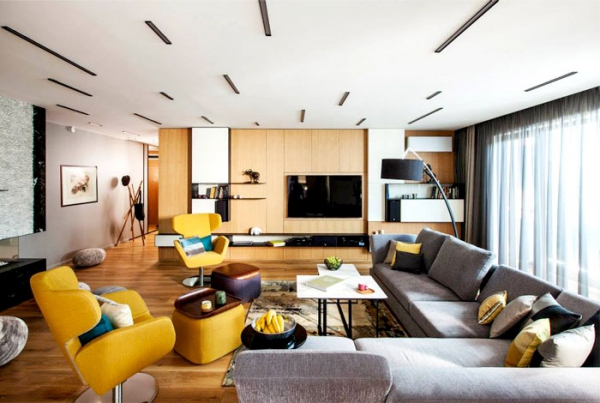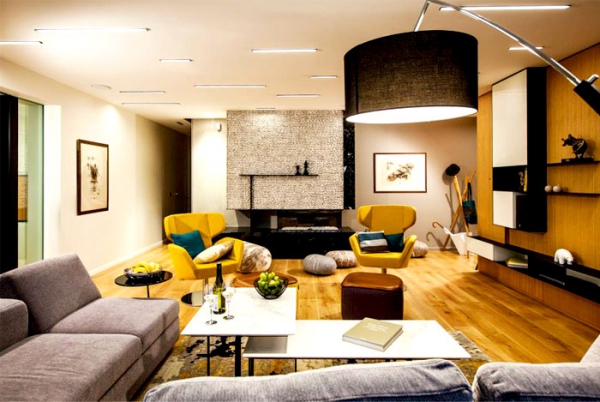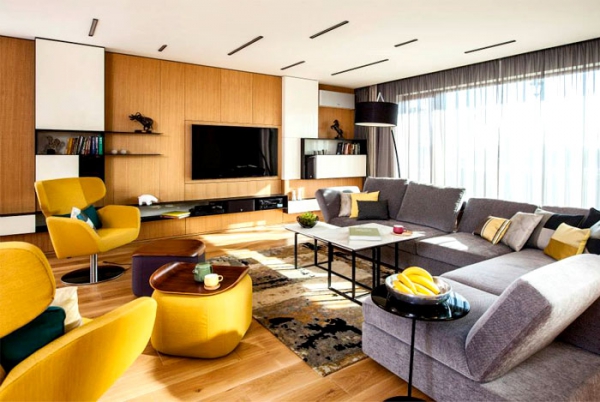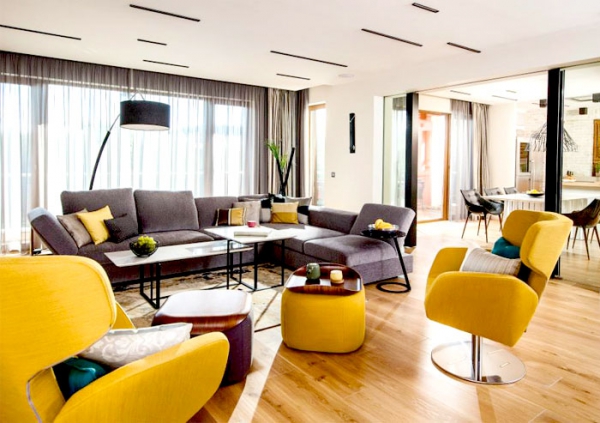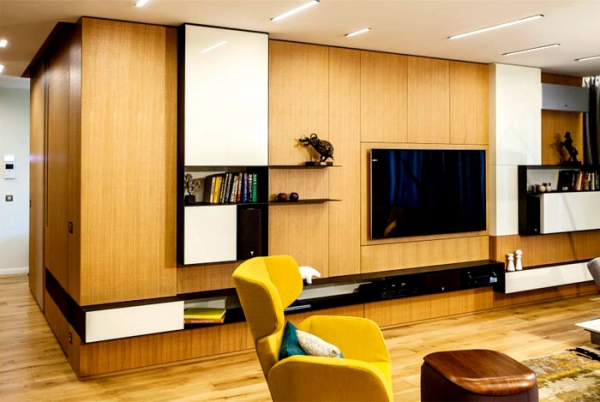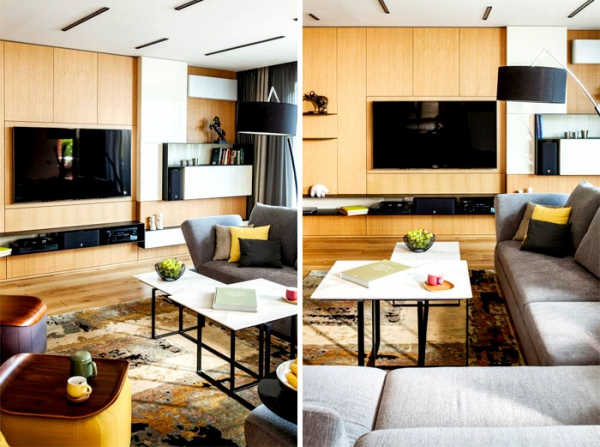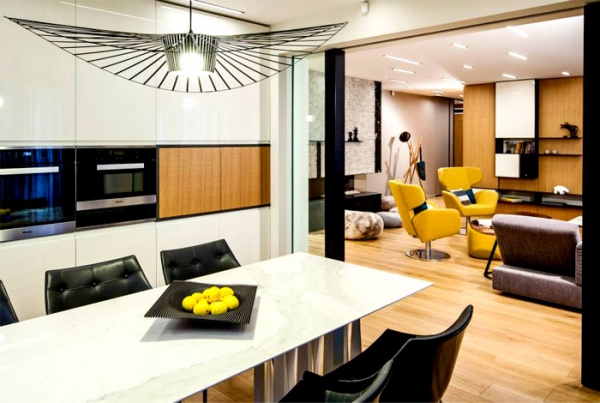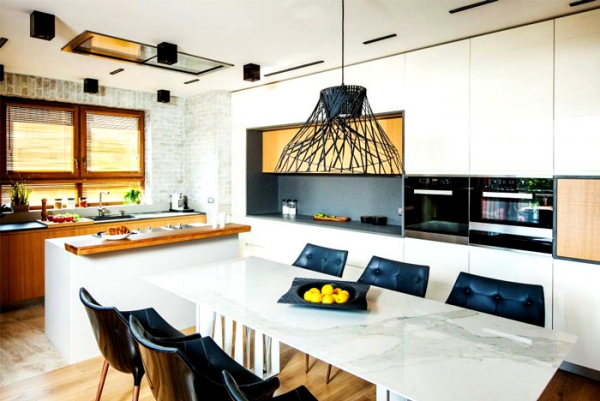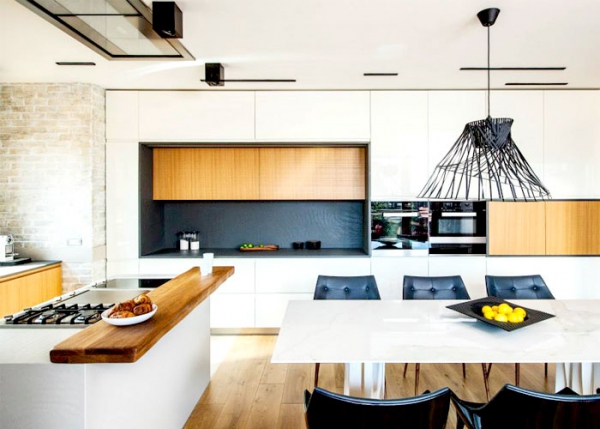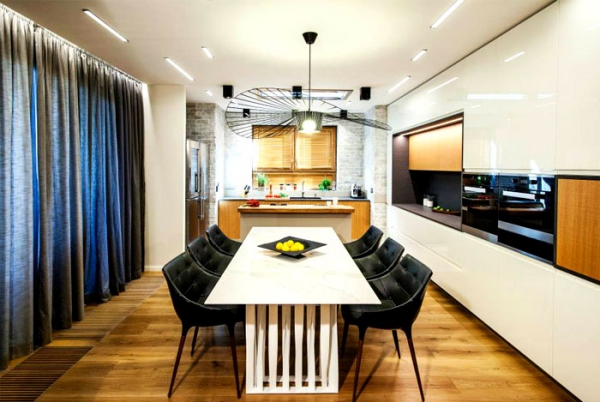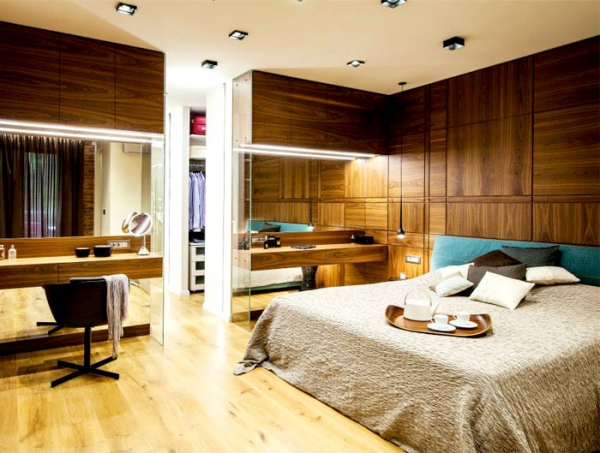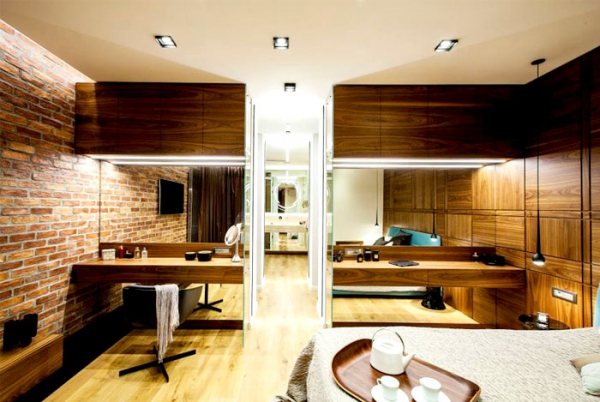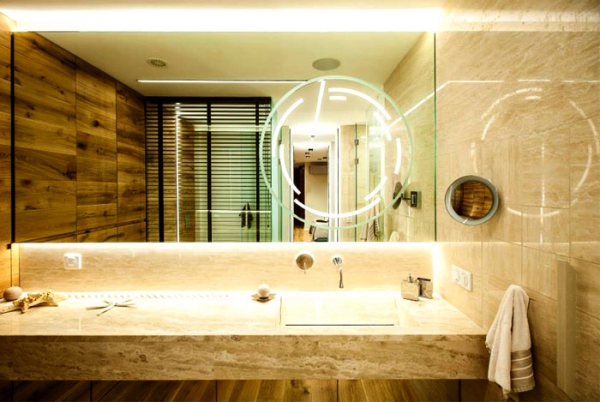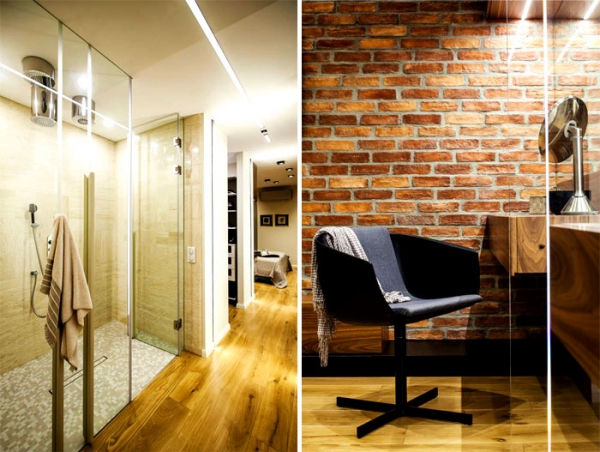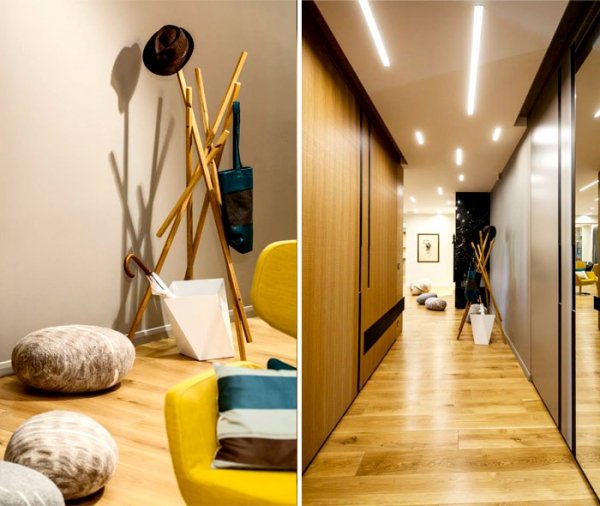 A delicate overlay of masculine and feminine tones, the space offers something for each member of the family. Color washes add an element of play and logic amid the sinuous configurations of texture and element. The inherently restrained character of the materials here helps contain the bustle and volume of the décor, and the compositions within it. It is this coexistence of complexity and minimalism that makes this design highly intriguing and eye-catching- from its elegant living room to the boldly conceived bedrooms.
This spacious modern apartment also benefits from the perks of modern technology, introducing these to not only complement, but define the quality and experience of its spaces. Lit entirely by LED lighting with smart control systems, the design marries timeless architectural consciousness with contemporary possibilities.
Photos by Alexander Novoselski