Architect Maria Jose Trejos excels at synergizing industrial efficiency with impulsive functionalities into the Casa Incubo – a stunning residence and workspace in Costa Rica. Using a palette of 40' shipping containers, the design invokes a defiant fluidity within the rigid skeleton on offer. Embodying an ecological and aesthetic conscience, this shipping container house treads lightly and carefully, benefiting both – occupant and environment.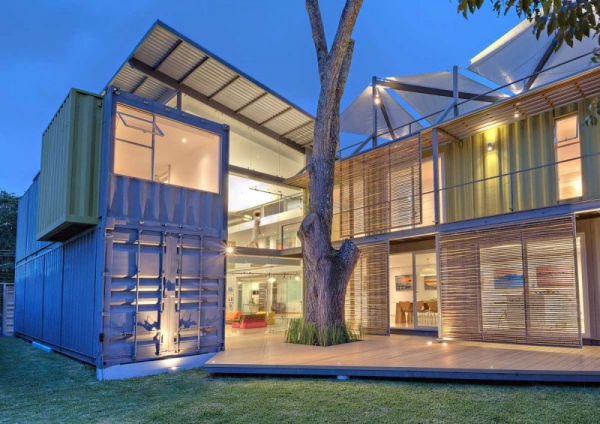 Organized over two levels, the design weaves eight reusable High Cube containers into a coherent spatial experience, pivoted on a central double – heighted module. This versatile space is adapted to accommodate a myriad of functions, finding use as a social core, a high definition audiovisual reproduction space, a photography studio and a publicity studio. Anchoring the design, this module serves as the nerve center for Casa Incubo, effortlessly integrating changes in its layout and function without diverging from the overall aesthetic.
The design maximizes on natural heating and ventilation, incorporating a glazed western façade, generous openings and uninterrupted volumes for reduced energy consumption. These features, along with the double-heighted lungs of the design and a bamboo skin on the northeastern façade, ensure that the interiors are comfortable and well-lit at all times through the day. This shipping container house is also equipped with solar panels and a rain-water collection system, and is constructed from ecologically conscious materials for added green credits.
A sensible, smart and sophisticated approach, the use of containers not only reduced the design's environmental impact, but also brought down construction time and costs by 20%.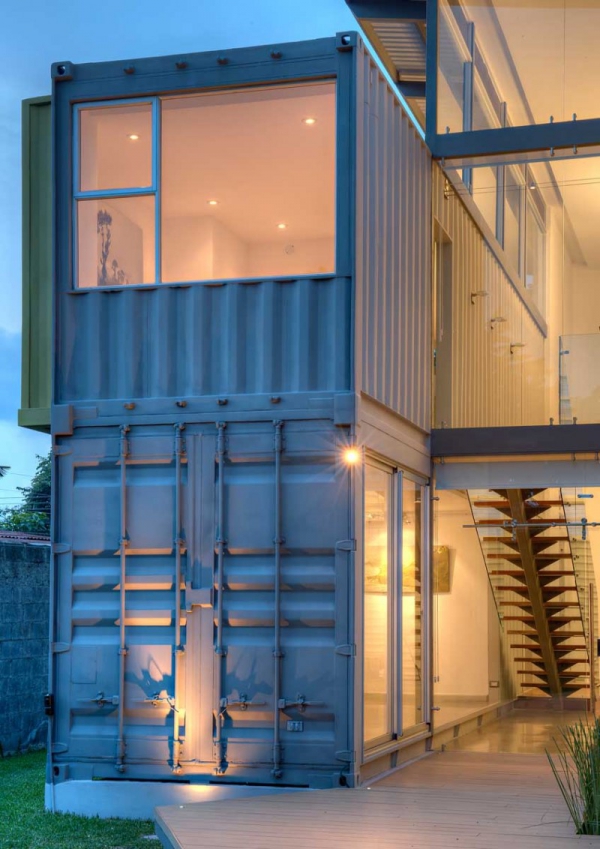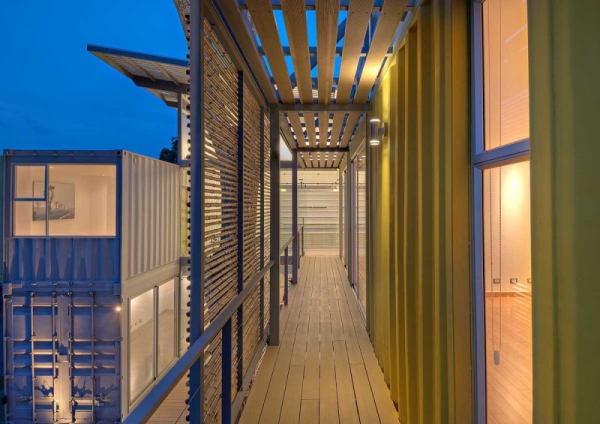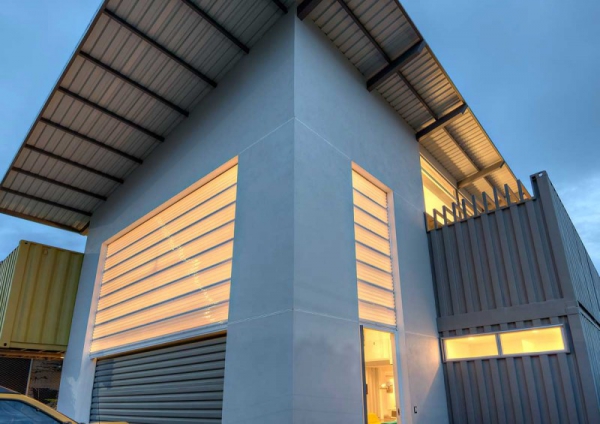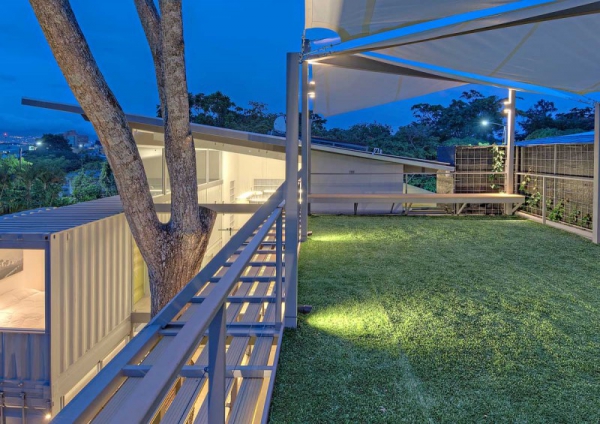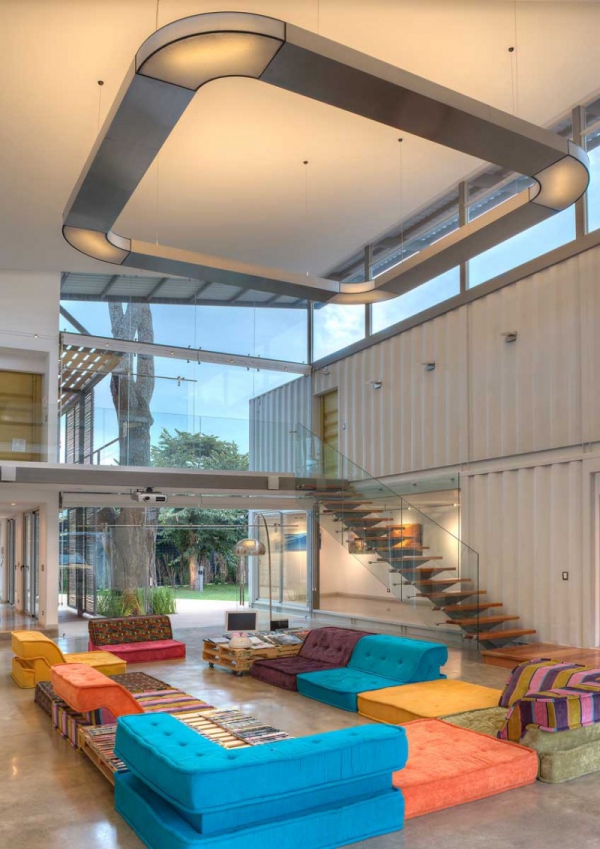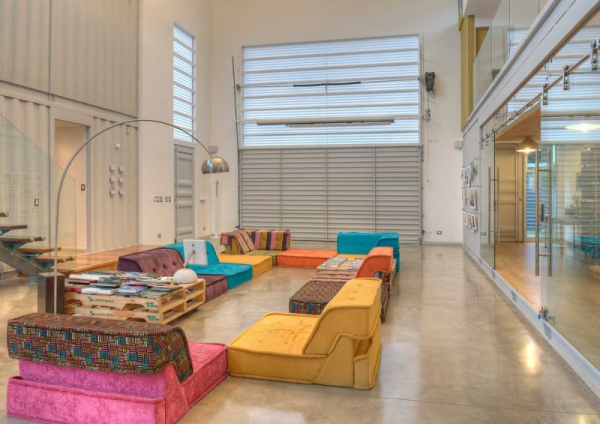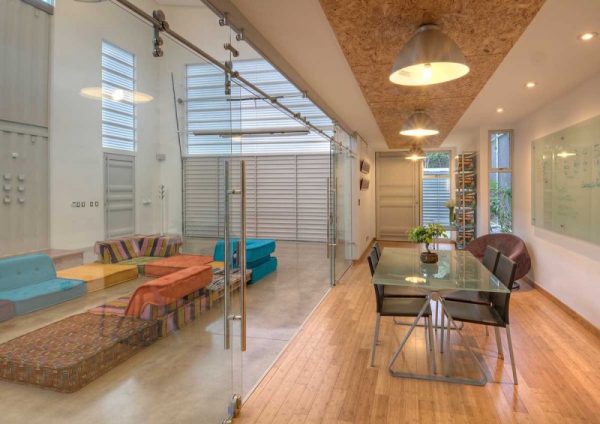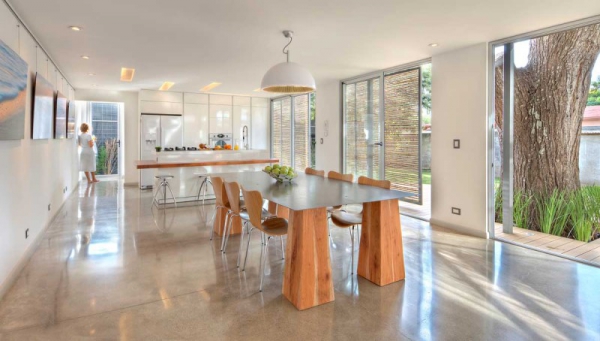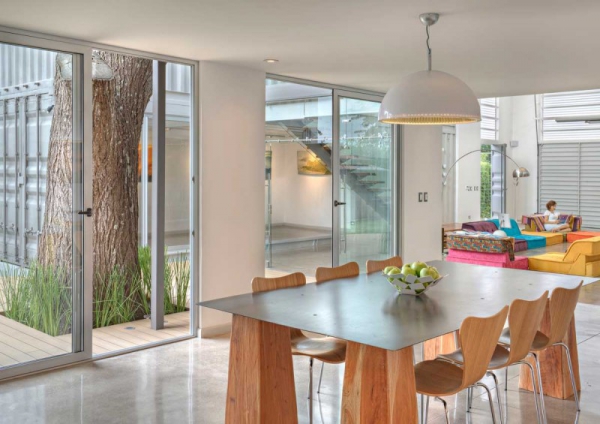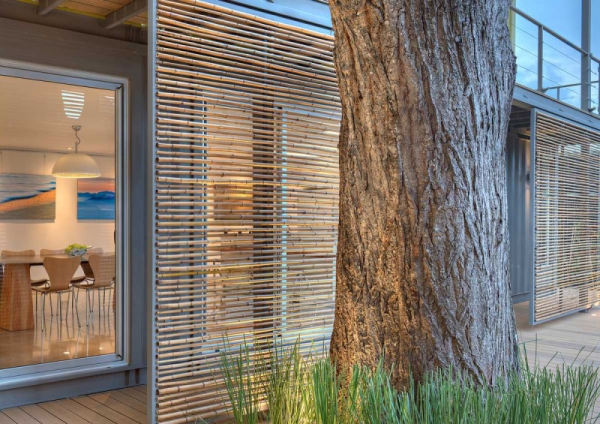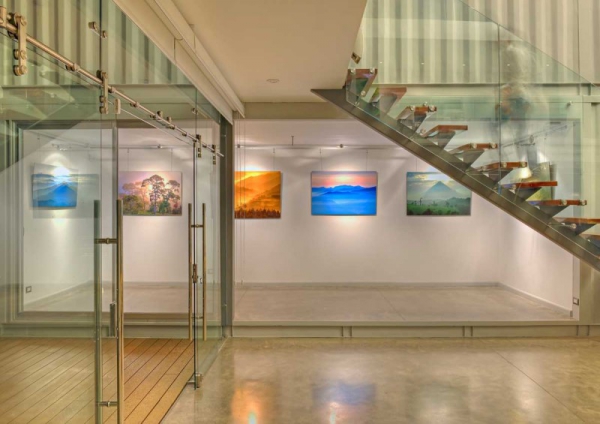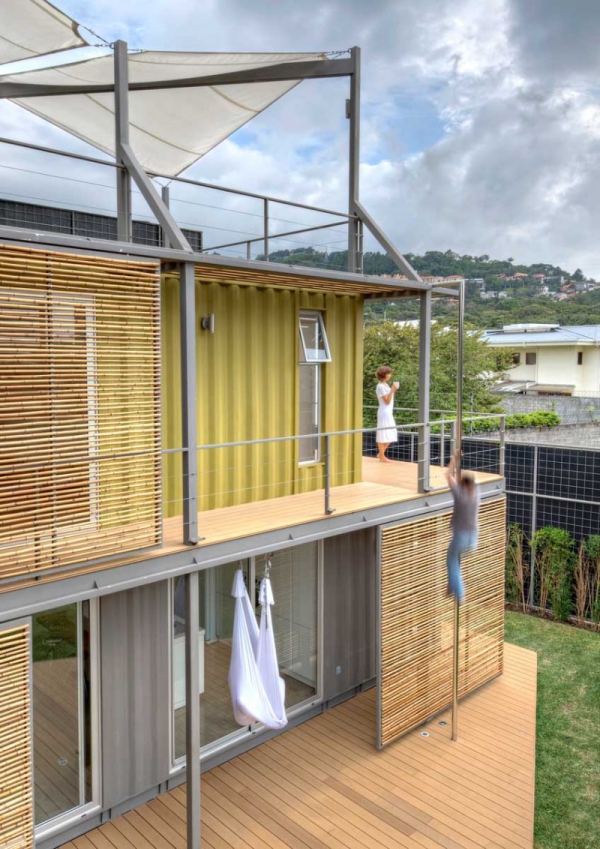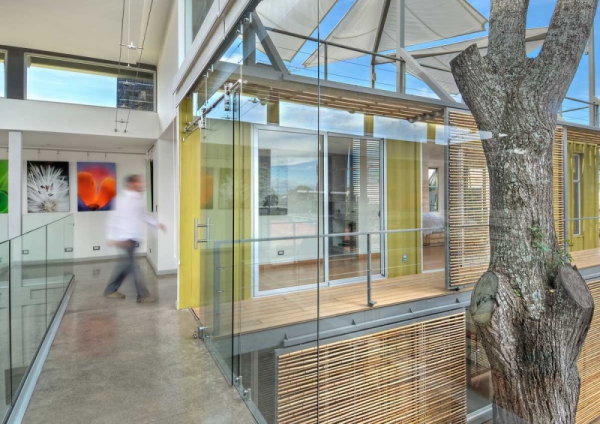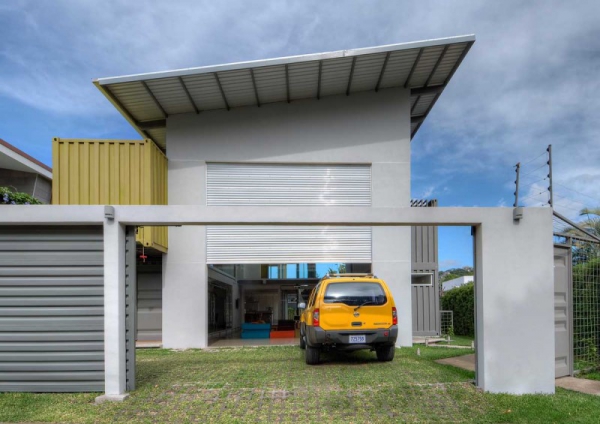 Photography by Sergio Pucci