Liberated from its twin, this semi-detached house decides to divorce convention in favor of a modernist retelling of contemporary living. Located in Singapore, this design by Aamer Architects literally segregates the living space from the neighboring building by pushing its generous circulation core to the shared boundary. The resulting space is enthused with individuality as well as plenty of natural light and ventilation, washing away its past and the constraints posed with it.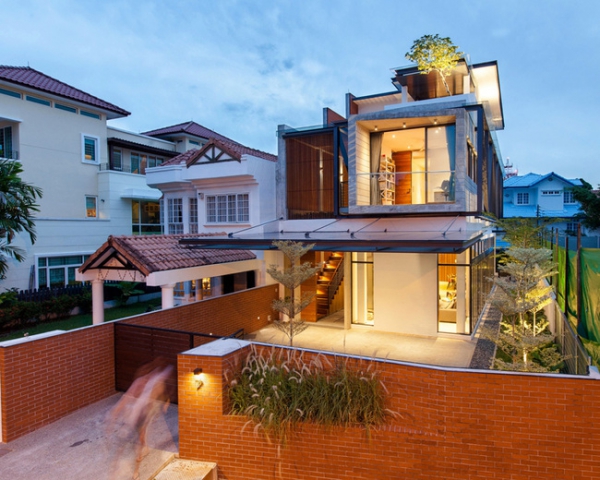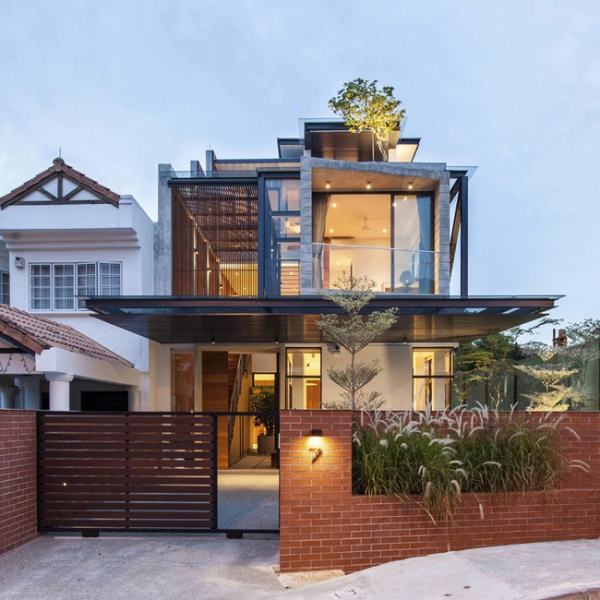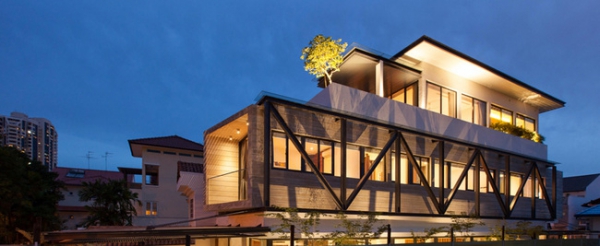 Nicknamed the Railway House, the house divides itself into two linear volumes – an open to sky fissure that invites in the elements and enables movement across levels, and the main living quarters organized over three levels stacked over each other. The resulting form is reminiscent of the broad, open strokes, and the functional minimalism and efficiency of cargo containers, lending this semi-detached house its iconic look and feel.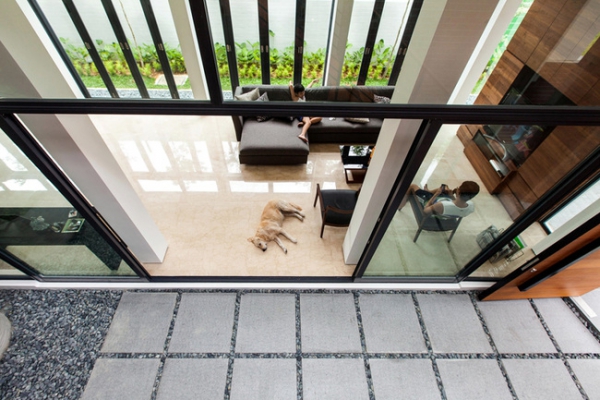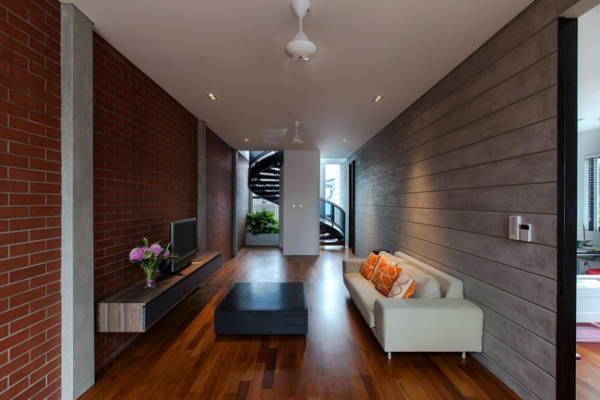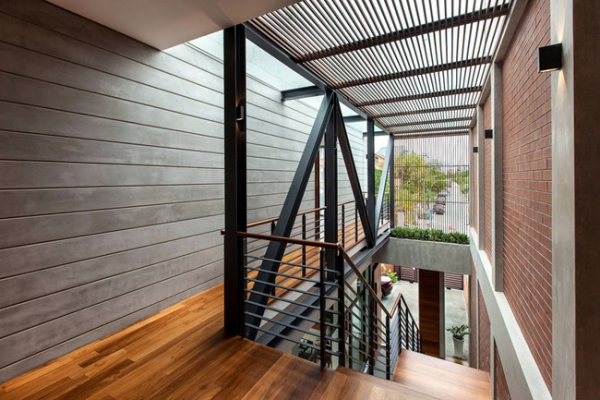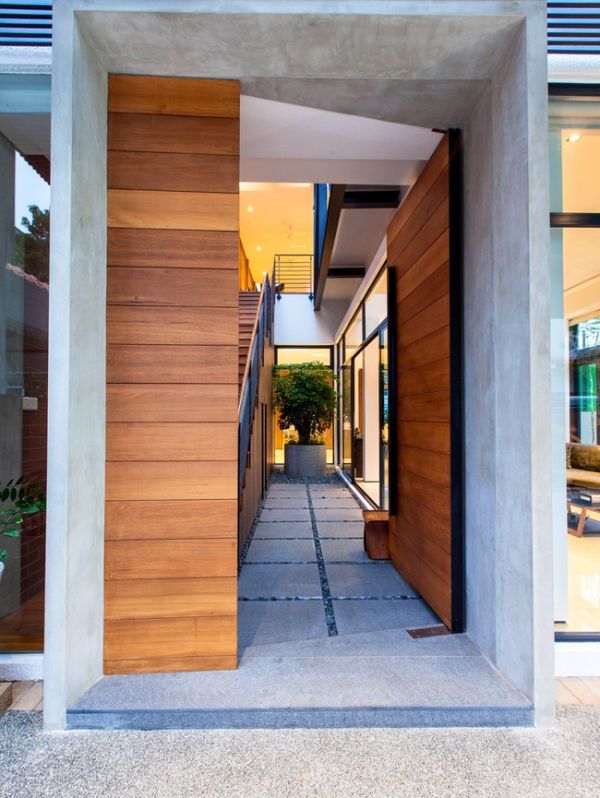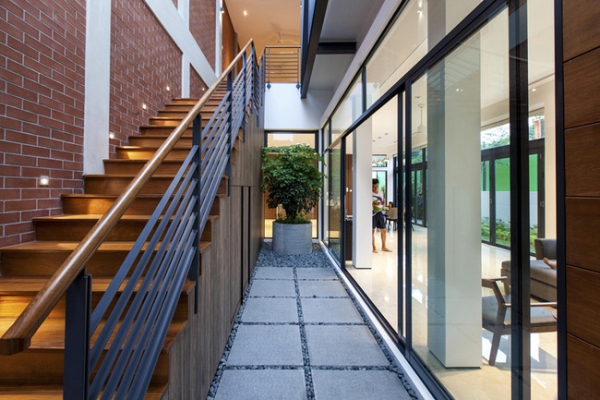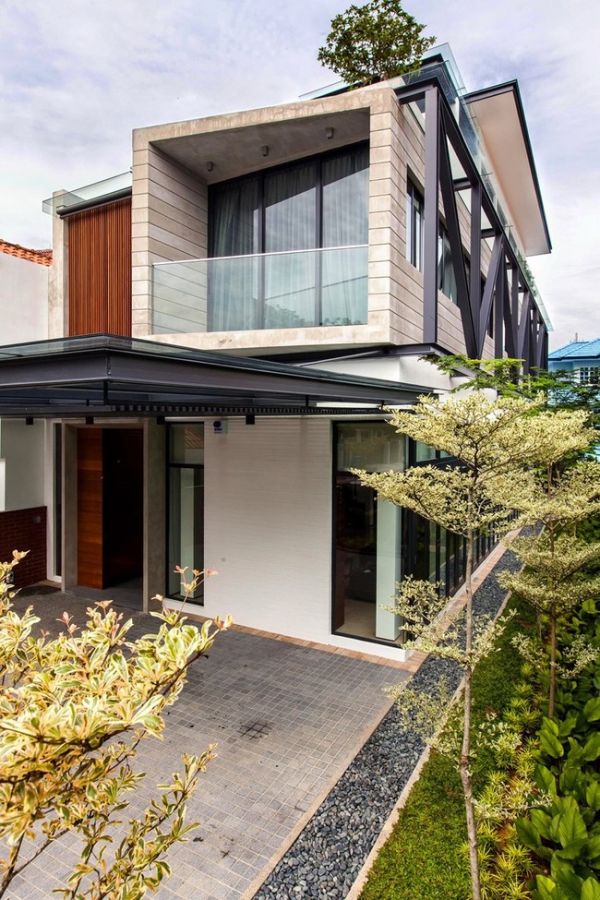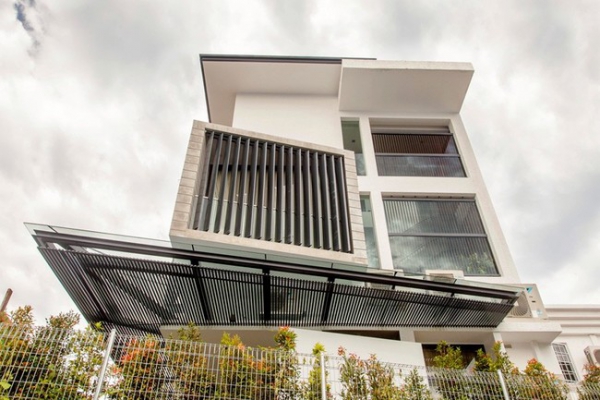 The interiors are cool and collected, drawn out in generously spaced and openly drawn compositions. Green elements punctuate the interiors to enhance its connect with the natural surround, supported in this endeavor by the extensive glazing that wraps the social core on the lower level. A celebration of light and texture, the design stays away from frills to allow the materiality and inherent character of its palette to do all the talking.
Photography: Sanjay Kewlani