The traditional Danish vacation home finds a modern expression in this summer retreat cabin, located in northern Sjælland, Denmark. Architects from Powerhouse Company create an architectural template for each family member to find their space and personal dialogue with nature, through a design that offers a meeting point for diverse expectations. This 110 square meter modern village house therefore extrudes out from a common space, accommodating individual aspirations in each 'finger'.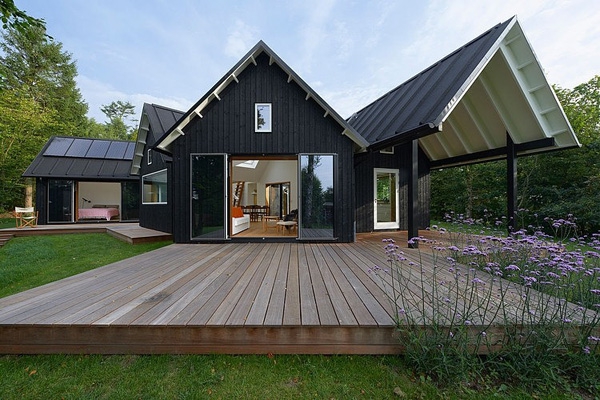 Built as a cluster of individual volumes rather than a single consolidated profile, this design relies on a balance between communion and sovereignty to meet its brief. Spreading out like a fan, each volume, and the space it encloses, offers a unique opportunity for creating customized spatial experiences and aesthetics. Further, the volumes of this modern village house spill out onto individual decks that offer opportunities for private time-out in nature.
SEE ALSO: Most popular interior design styles
While the design aligns with familiar Scandinavian design sensibilities and palette, it allows for subtle variations in the dialogue created – taking on cozy overtones in parts and a contemporary openness in others. The interiors of this modern village house are washed in white, which along with generous glazing and strategically placed skylights, maximizes on natural light and warmth indoors. Crafted as low maintenance spaces, the furnishings and decor are light, crisp and functional in tone.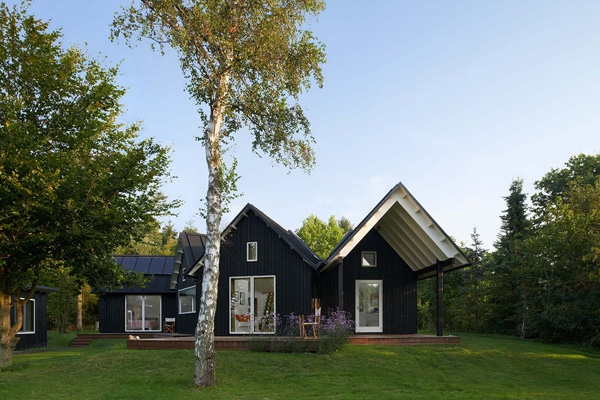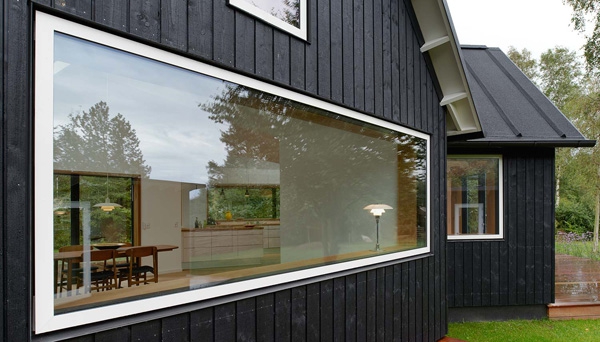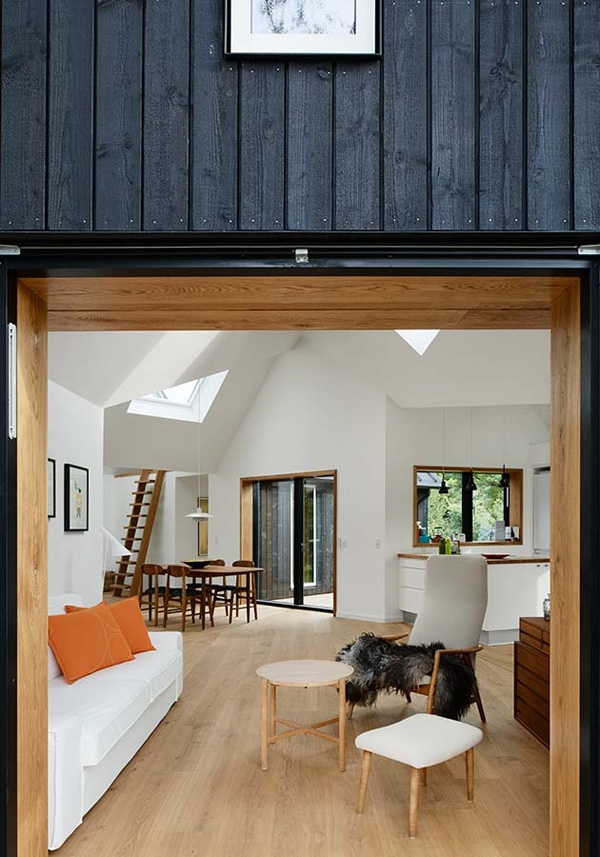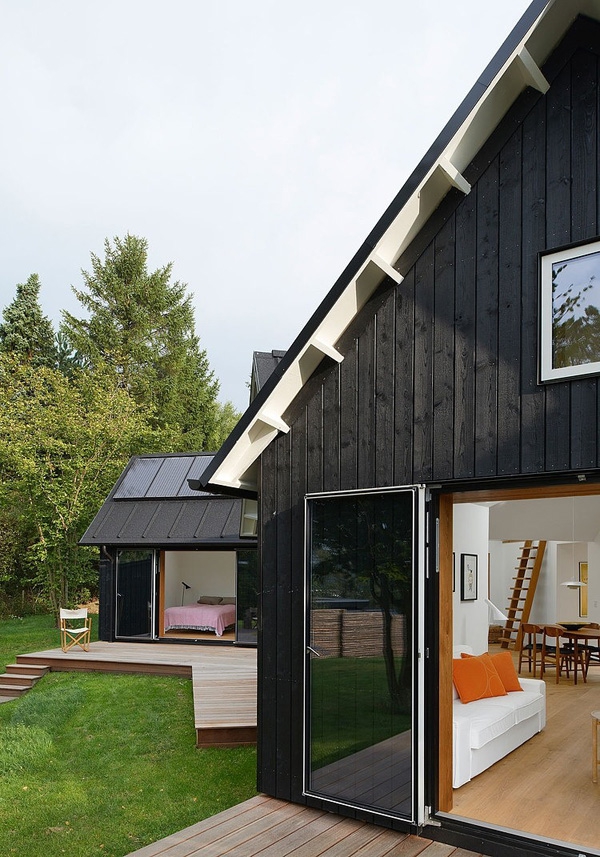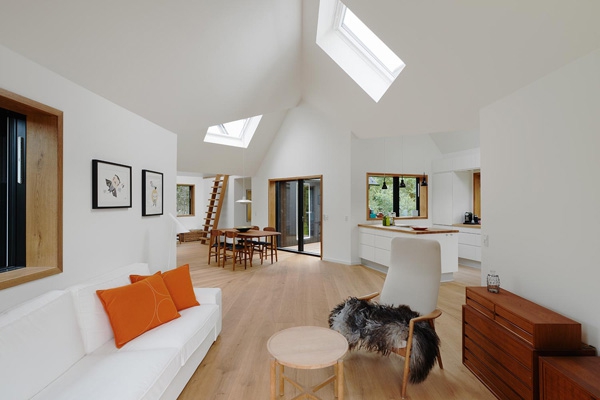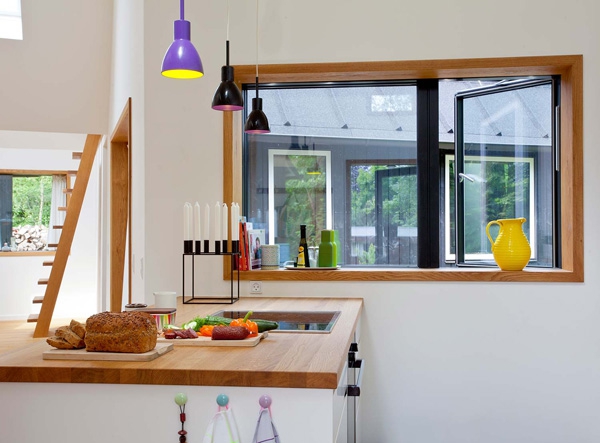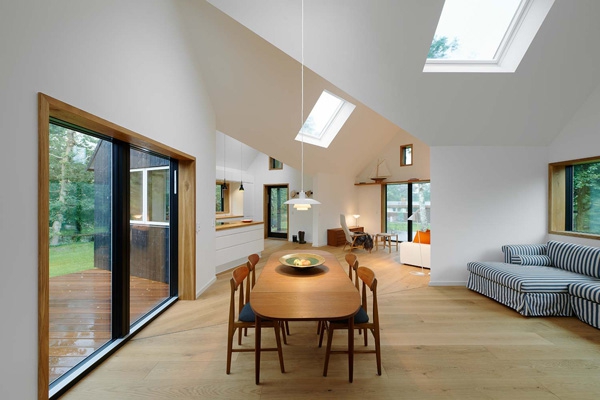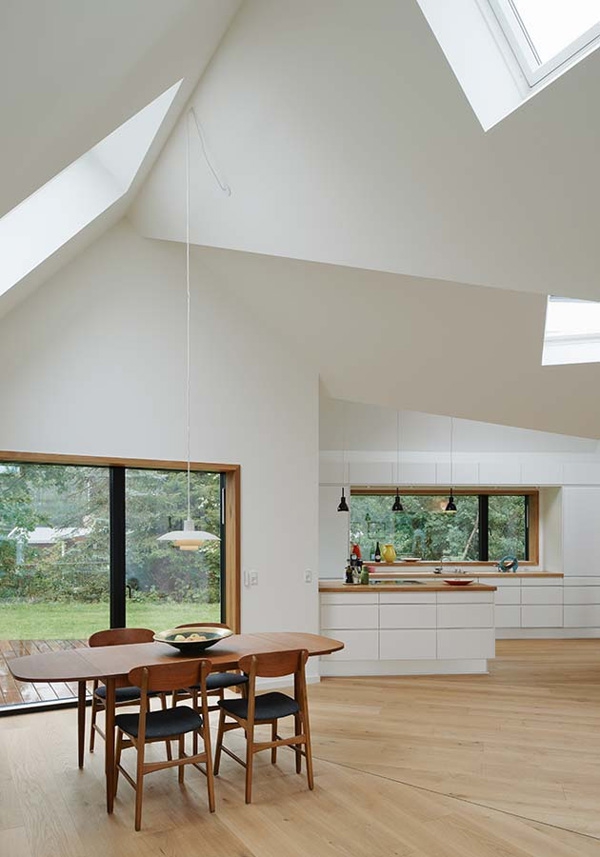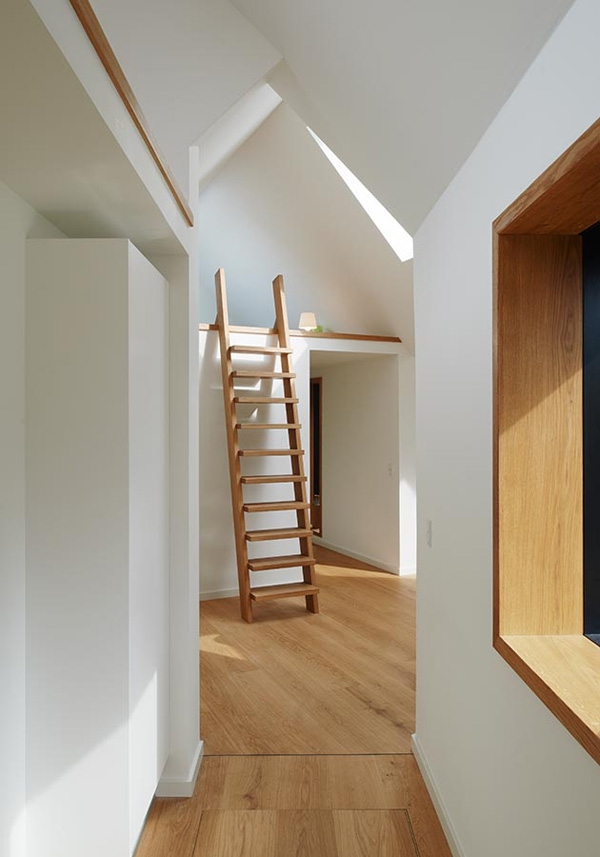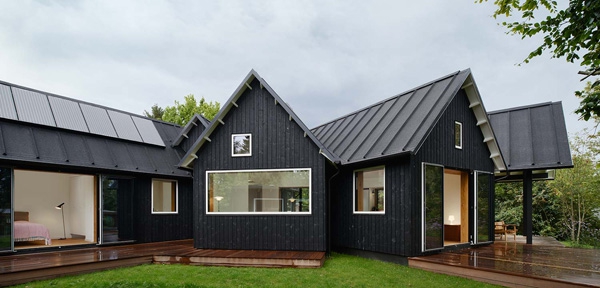 Photos: Åke E. Son Lindman, Andreas Mikkel Hansen