This modern Victorian house is a beaut. Designed by Techne, the "South Yarra House" is an amalgamation of elegant Victorian and colorful modern design.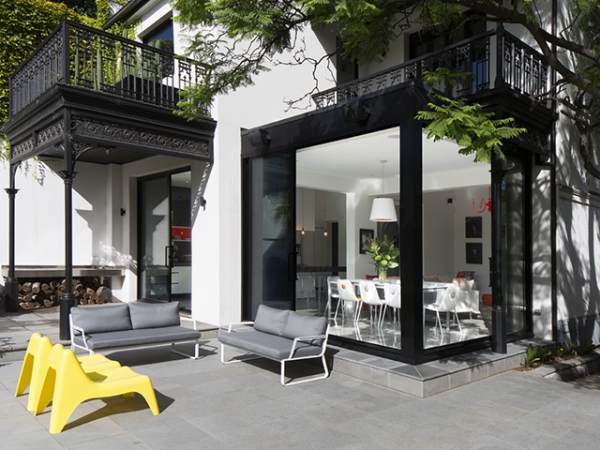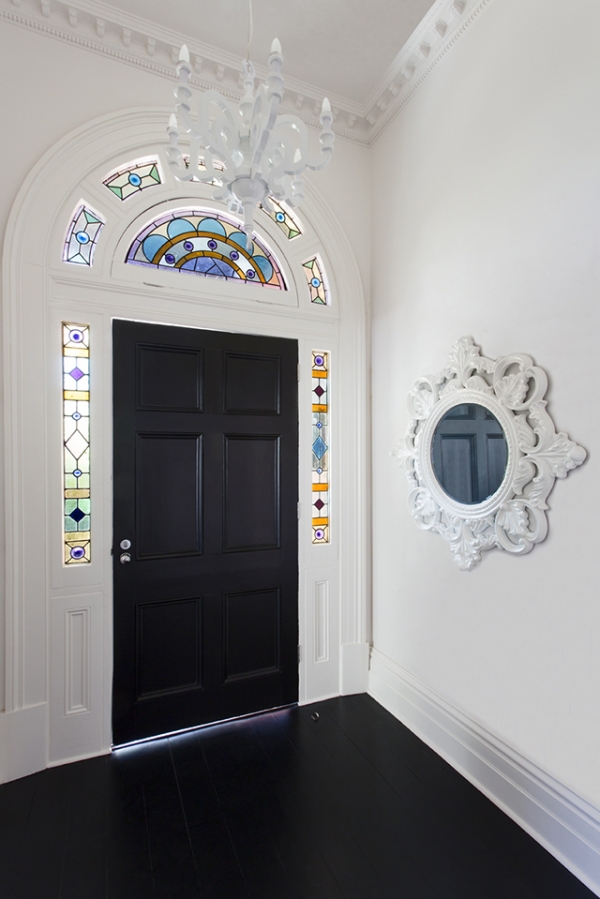 Stained glass windows frame the beautiful door. We love the relationship between the black door, black hardwoods, and the white walls. An ornate white mirror sits at the entrance, adding even more beauty to the striking space.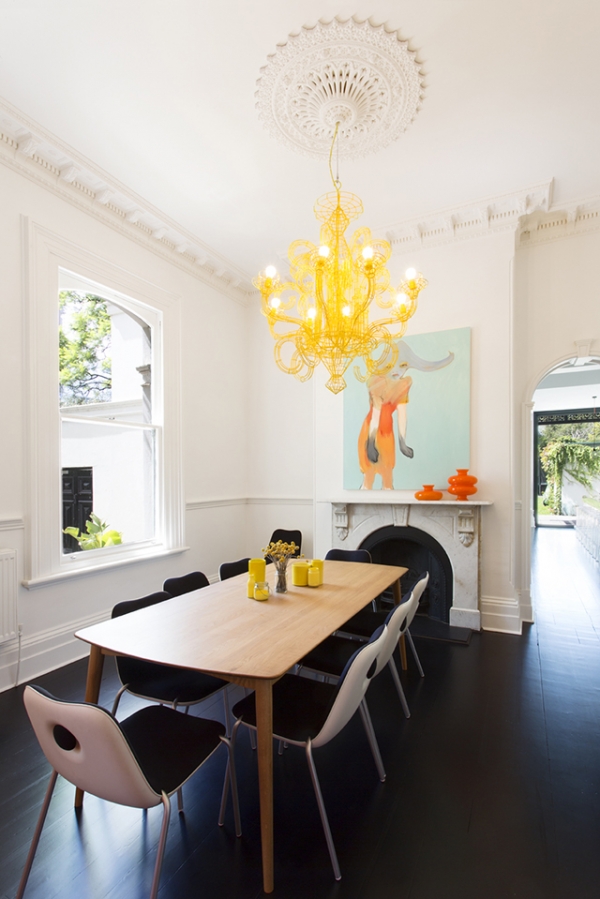 The dining room is gorgeous with its lovely yellow chandelier and large window. The detailing in this modern Victorian house is delightful, it elevates and complements the modern design. A light wooden table is surrounded by modern black and white chairs, and a stunning fireplace is adorned with orange vases and a mesmerizing artwork: positively wonderful.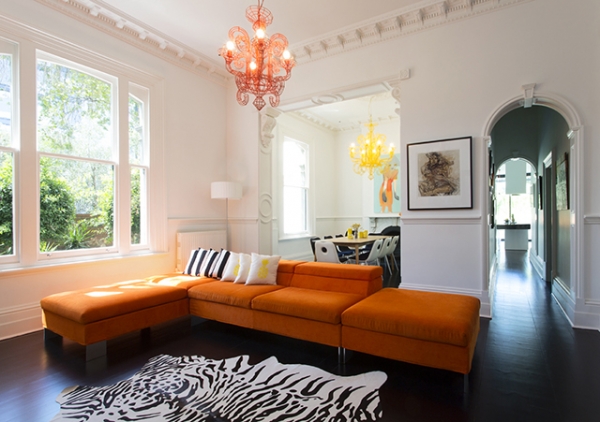 In the living room of this modern Victorian house a sleek orange sofa with stylish accent pillows, fills the space. The zebra rug sits perfectly on the black hardwoods, and large windows allow for a significant amount of natural light. The matching chandelier is the perfect touch, it connects to the chandelier in the dining room, and adds a cohesive feel to the interior design. The fabulous detailing continues in this wonderful space, bringing an exceptional elegance to the room.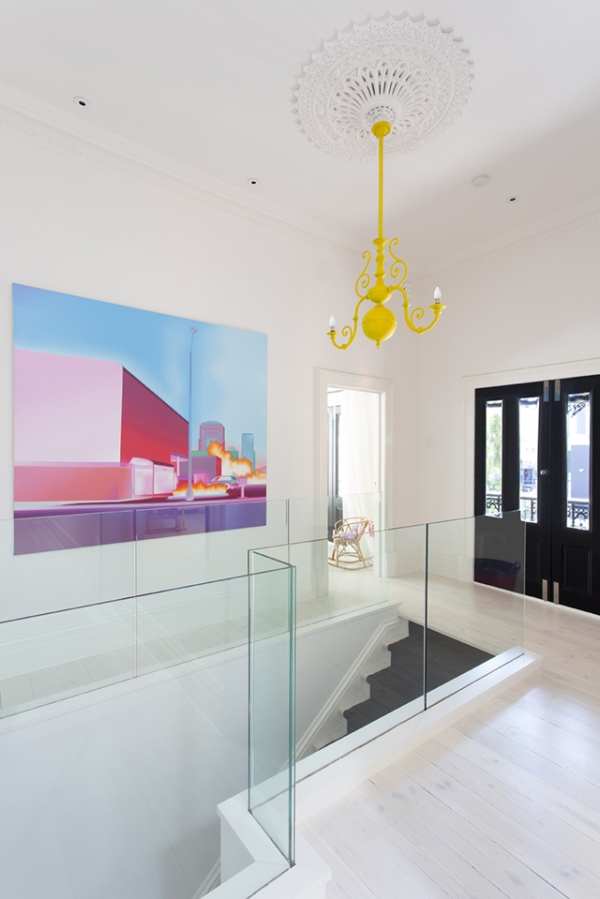 Light hardwoods line the floors of the upstairs, contrasting the black hardwoods and amplifying the separation between the first floor and the second floor. An outstanding artwork adorns the wall, and a yellow chandelier decorates the ceiling, while glass encircles the attractive staircase: absolutely gorgeous.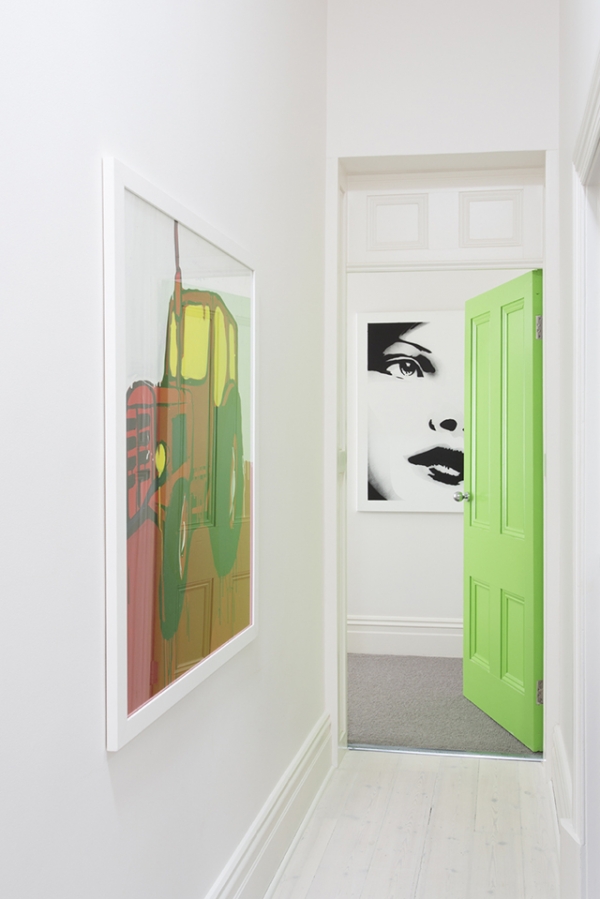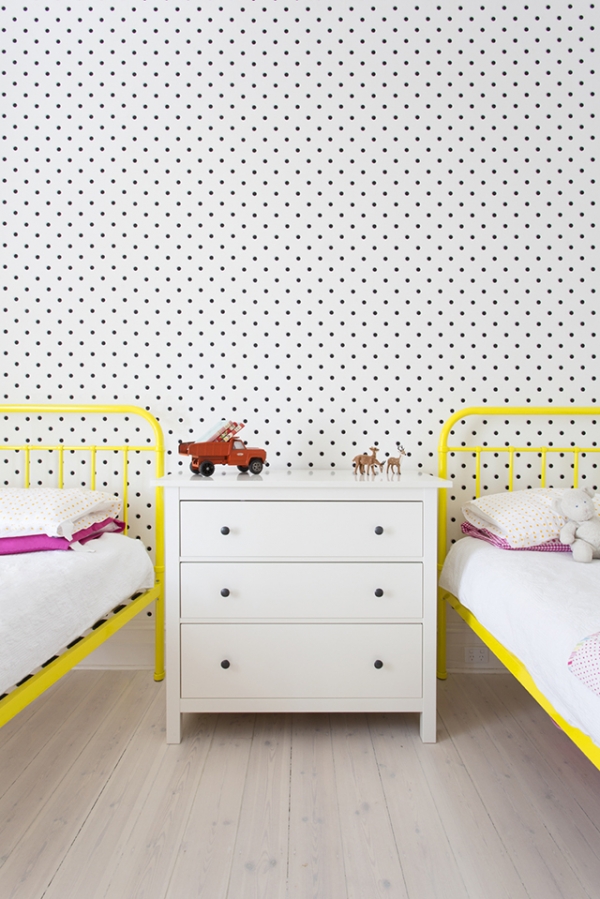 Photos: Graeme Boyle
The neon green door leads into the adorable kids room. We love the bright yellow beds and the polka dot wallpaper. They add a wonderful playfulness to this bright and cheery room. White and pink bed sheets continue the whimsical polka dotted theme, fashioning, in our humble opinion, the perfect kids' design.
Truly outstanding!