Translating base challenges presented by the site and its terrain into a muse for drive, direction and design, architect Peter Cohan writes poetry in three dimensions with the Cedar House. Located in Seattle, overlooking Lake Washington, this modern two-story house is drawn out in steady, silent strokes, creating an impressive haven that offers stability amid the changes faces of its physical landscape.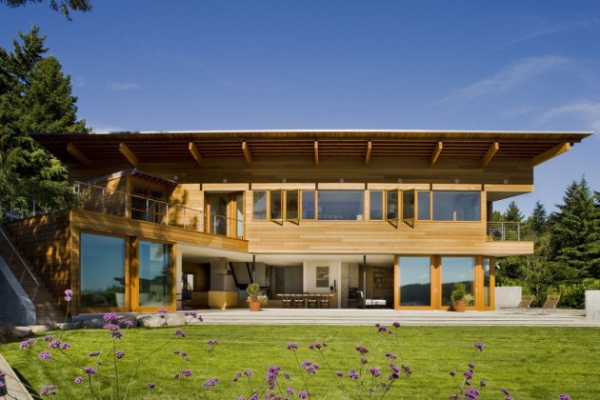 The most spectacular face of this site is its most fragile – the steep slopes overlooking the natural grandeur are prone to erosion and landslides when saturated with water. Concrete retaining walls are therefore built to secure the topography, emerging as a datum against which site slopes are measured. Two concrete walls run across the site coming together to form a 'Y' that opens to the east. Further, the design regulates ground saturation levels by incorporate water-collecting roofs; these harvest the rainwater for tertiary use or drain it directly onto the street.
The house is built in response to the site lines carved out by the concrete wall, crafted in an unfolding progression of cedar planes and surfaces. The lightness and bare openness of these faces and spaces contrasts stoically with the solid weight of the structural configurations. The interiors are articulated as fluid, open-planned areas that interact freely with the exterior landscapes and vistas.
A well thought-out design that accounts for not just human activity, but also the movement of natural forces through it, this modern two-story house adopts a bold simplicity in its vocabulary with stunning results.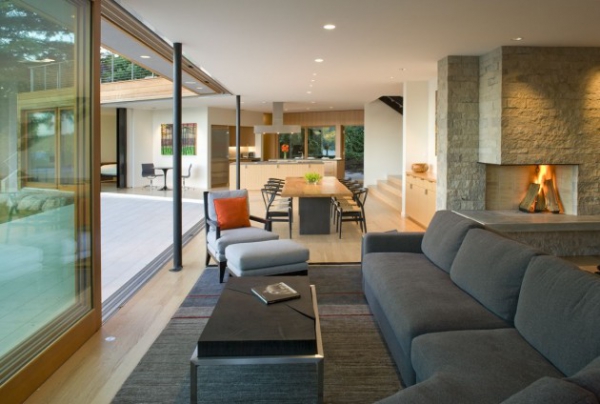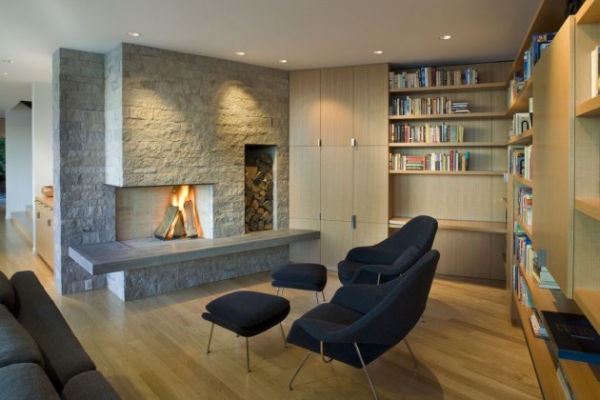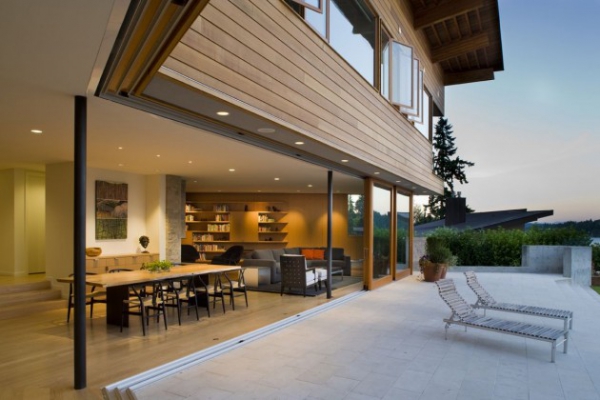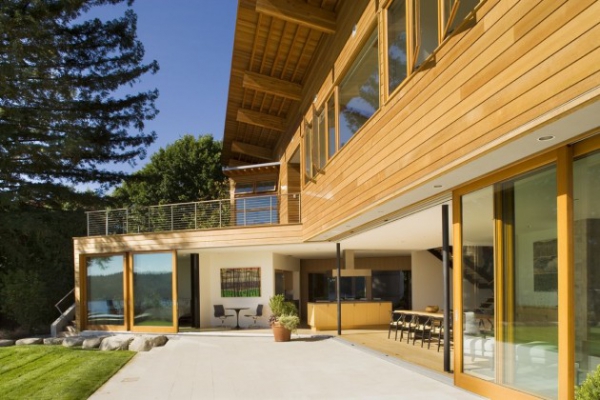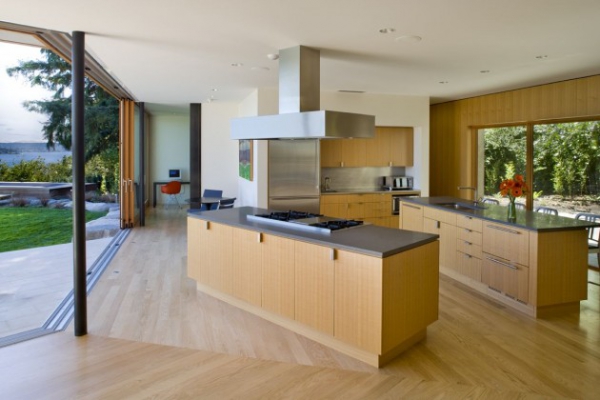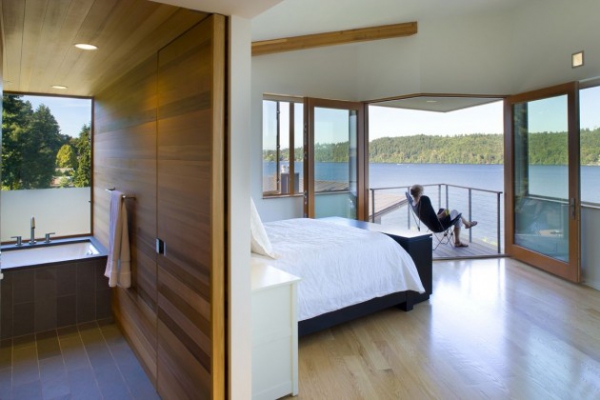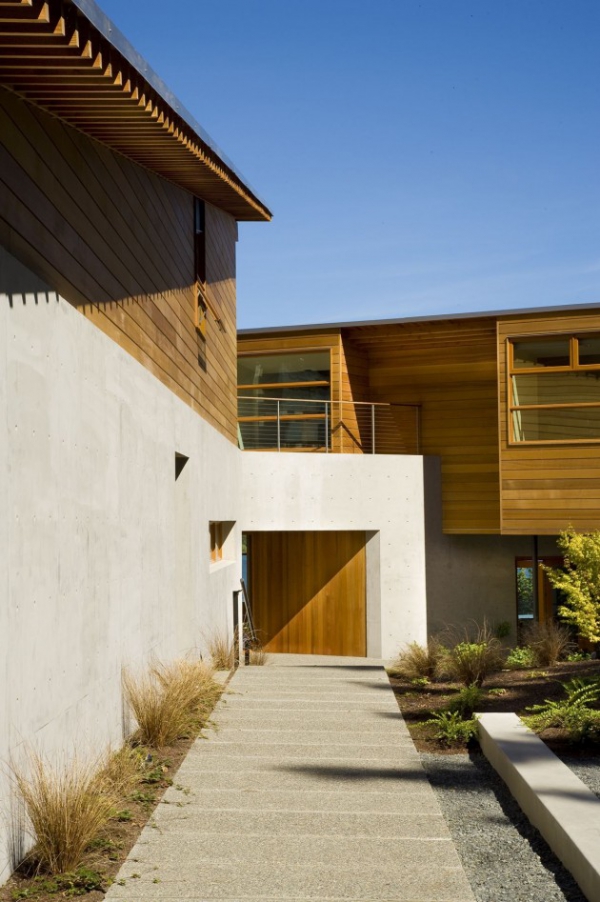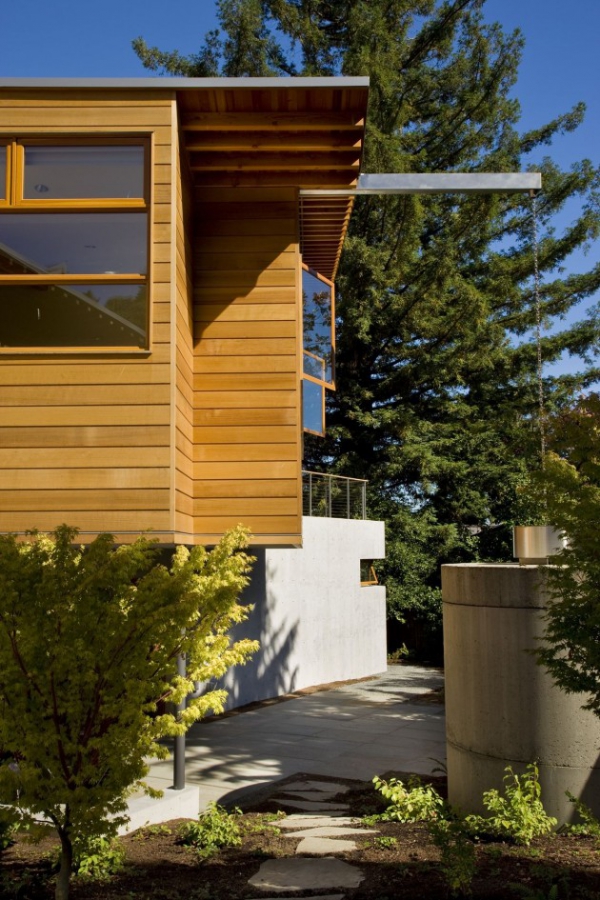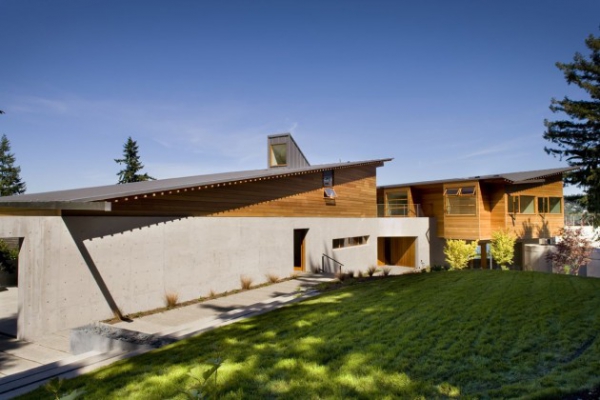 Photography by Lara Swimmer