Reveling in the tropical Bali Sun, the Anggana Villa in the popular Canggu region pays homage to contemporary design and the vernacular lifestyle through every space, element and form. Articulated in response to a delightfully light client brief, the designs for this stunning modern tropical villa interlace tradition and modernity to arrive at its distinct aesthetic. Architect René Kroondijk, along with interior designer Carolina de la Viesca, practice elegant restraint in creating the 165 square meters of fluid living space on offer.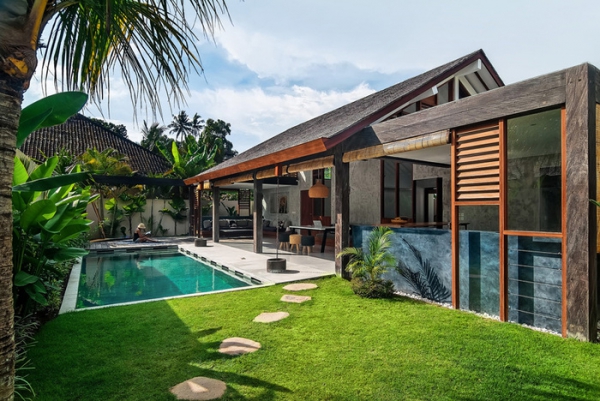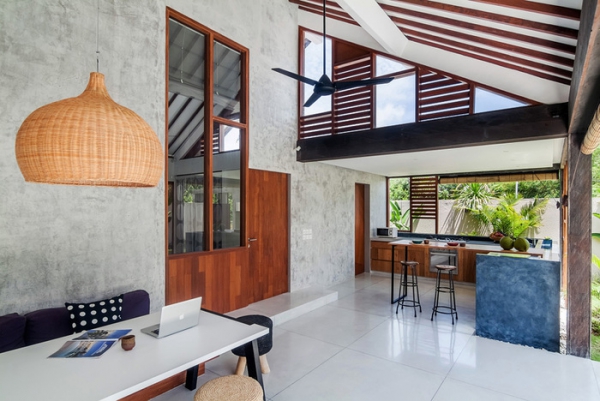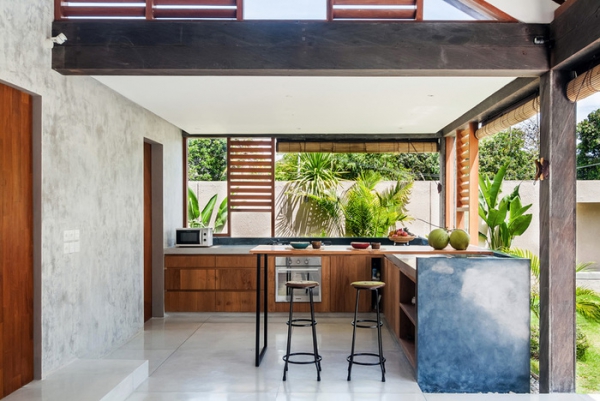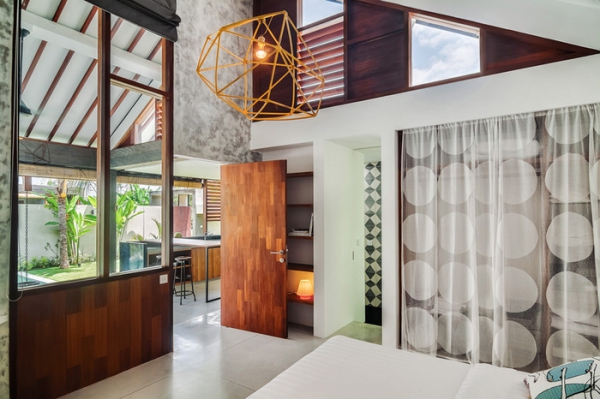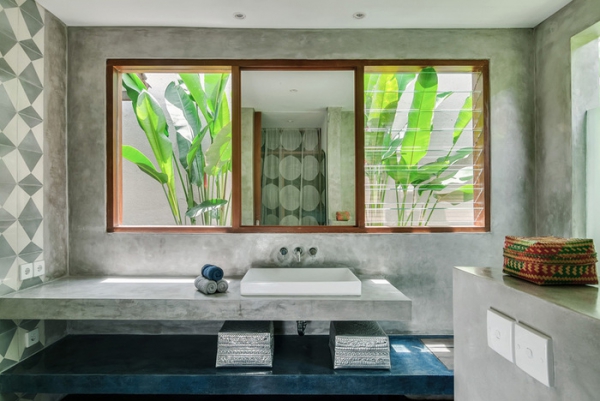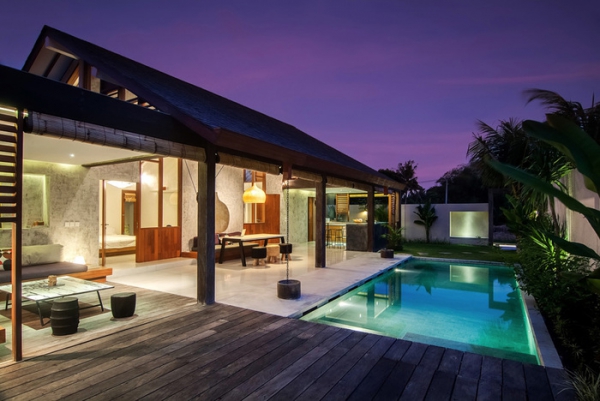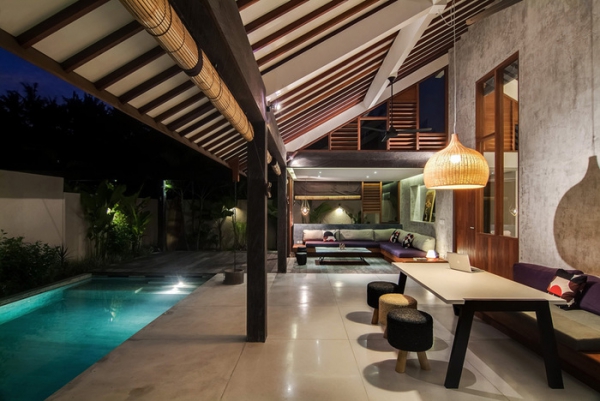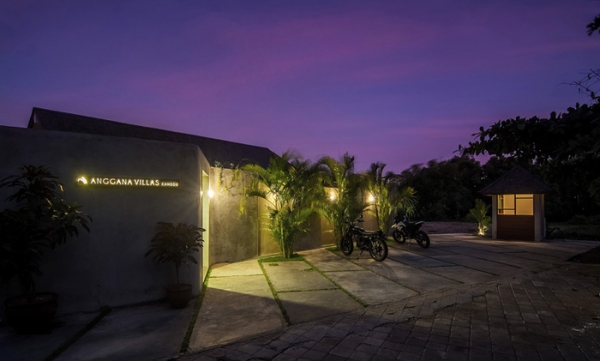 Minimizing on partitions and enclosures, this modern tropical villa establishes an animated dialogue with its surroundings and natural context. Taking a unique stance, it pushes the social core and its functions out into the open, unfolding these into gorgeous semi-open experiences. The resulting dining and living lounge blurs conventional boundaries and definitions to create a meeting space that is enthused by the elements that embrace it. These, along with the two private bedrooms, are configured into a rectangular iron-wood frame that utilizes varying ceiling heights to organize the functional program within it. The private bedrooms, along with their en-suite bathrooms, though are a tad more private in character, offering more enclosed definitions.
Allowing nature to bring intricacy to this design, the design adopts an elegant palette of subtle finishes, colors and natural textures. The iron-wood decking and structural elements, terrazzo flooring and soft colored cement finishes introduce smart yet gentle accents into this modern tropical villa, as do the custom made furniture.
Photos: Arturo Losada