TG-Studio renders three dimensional imprints of personal creativity and muse in their design for photographer Mike Penn's London home and studio. Located in the heart of the city, this three-story terraced Mews House was translated from humble origins as an office space into a fitting container for the ideas, inspiration and ambitions that the client and his work represent. Stripped down to its structural frame and bare silhouettes, the building was re-sculpted into a stunning and tastefully dressed modern private residence.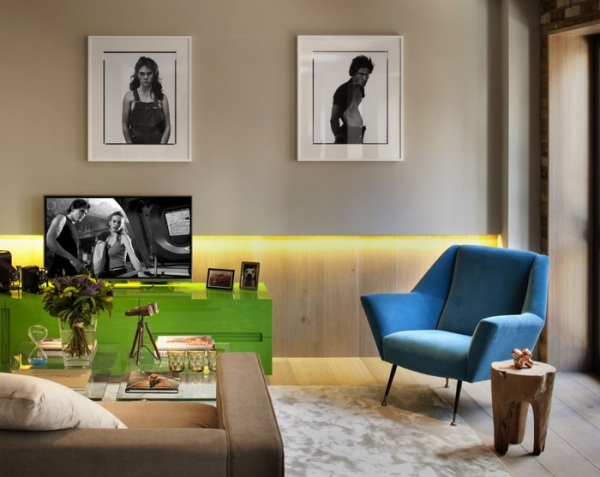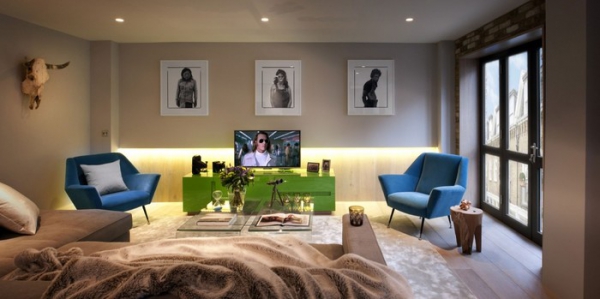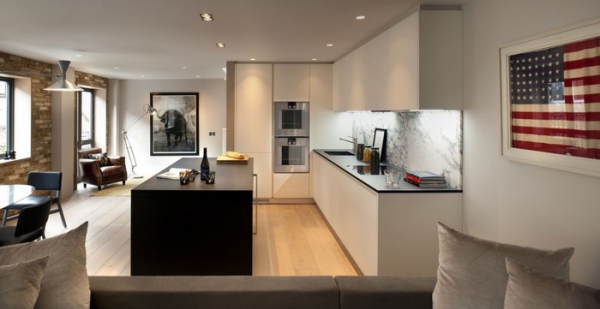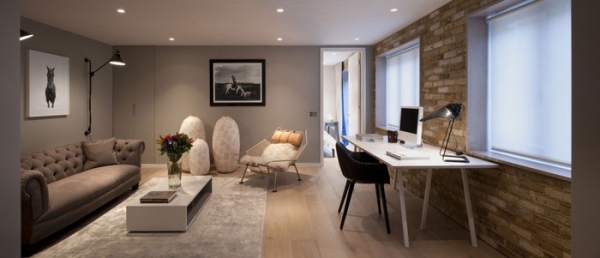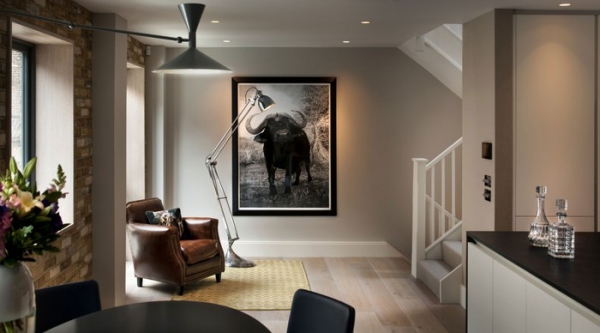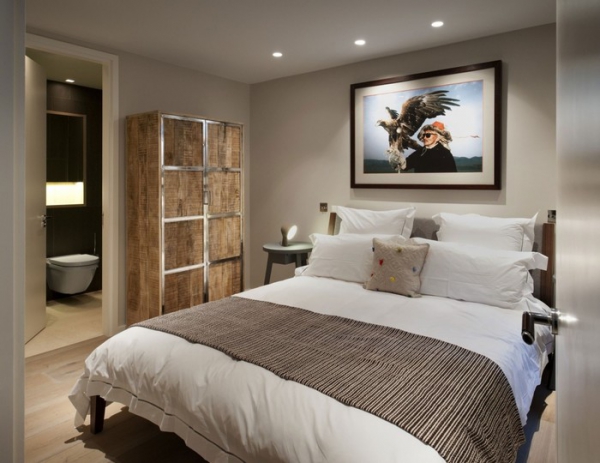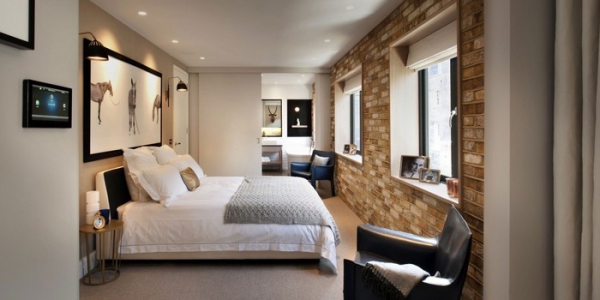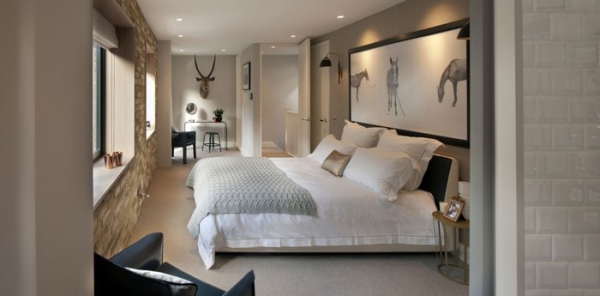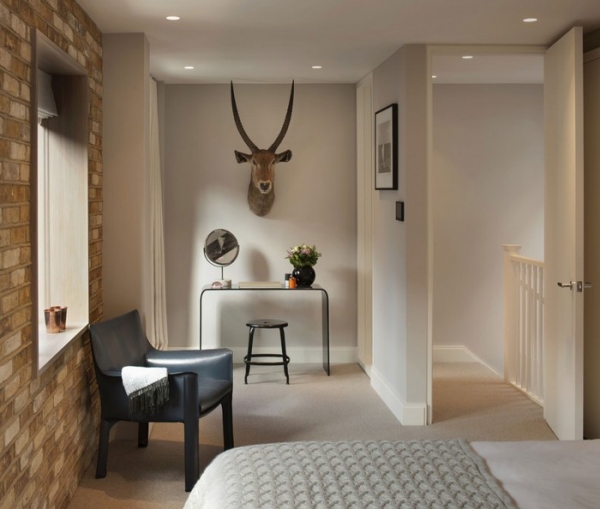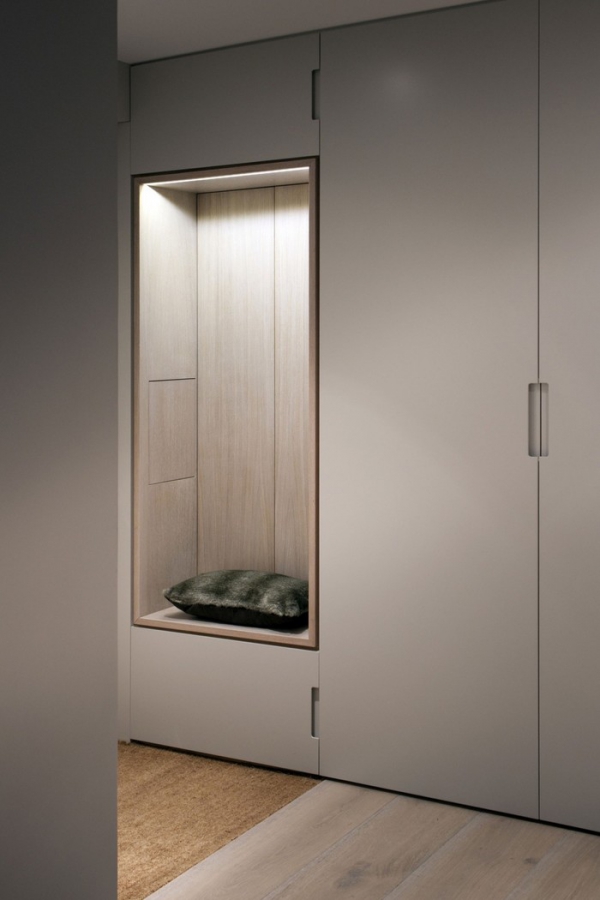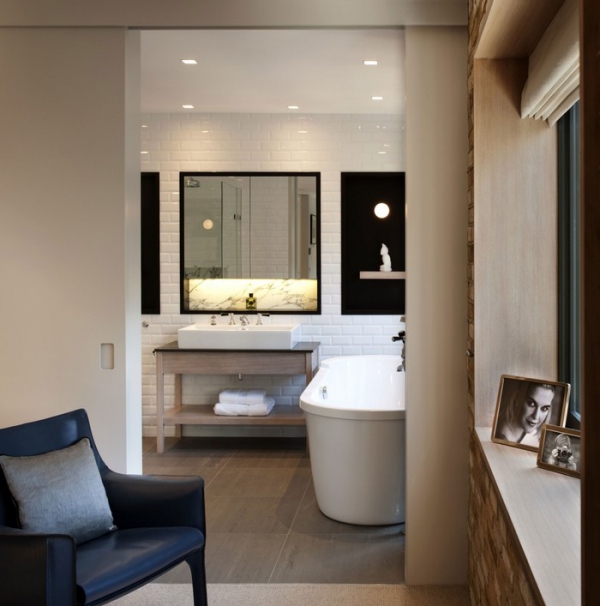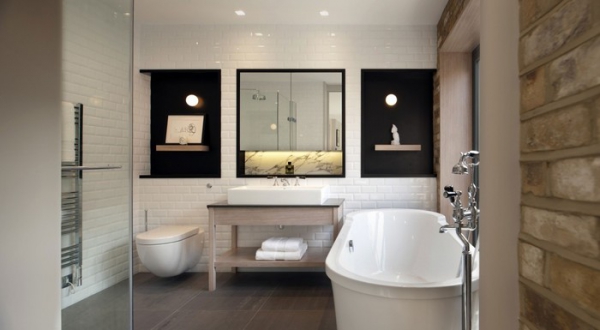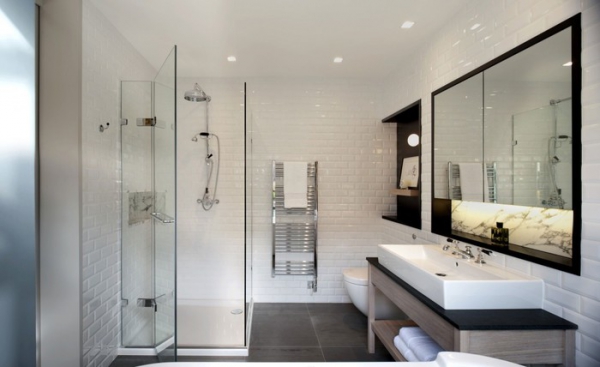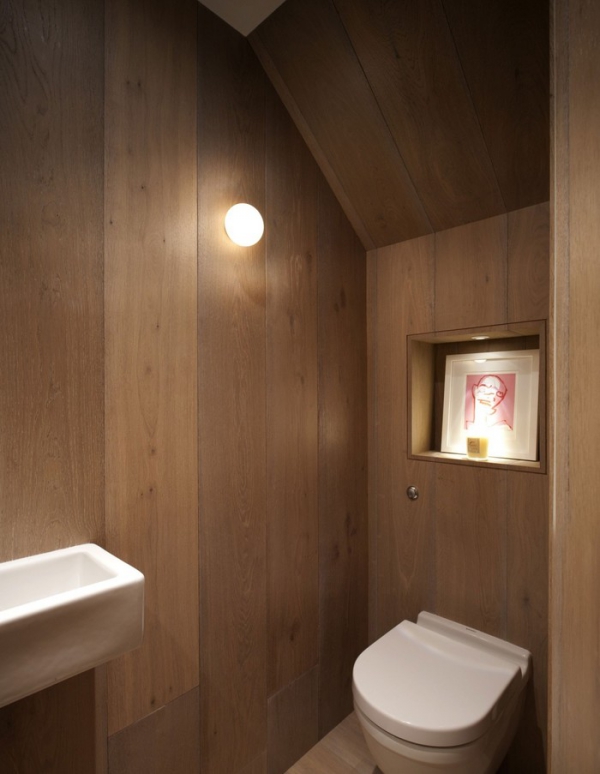 The various spaces and functions are arranged on three neat levels with the most private spaces tucked away on the uppermost floor. The studio office and a guest bedroom with en-suite occupy the ground floor while the middle floor is transformed into an extensive social core, drawn out in generous and extremely stylish strokes. The upper floor is dedicated to the sprawling master suite that comes complete with en-suite and an extensive walk-in wardrobe.
The interiors are almost artistic in their conception and realization, blurring the boundaries between image and reality. A careful selection of materials and textures populate the sparse canvas within which this design plays out. Form and art are both used to maximum effect, lending a distinct flavor to each facet of this modern private residence – oft in silence and other times in a unique medley of New York retro with contemporary London style.