This Houston, Texas home was featured on the 2011 Houston Modern Tour. Designed by Charles Todd Helton, it is said that the home's design was actually inspired by the 1955 Alfred Hitchcock thriller, North by Northwest.
 The house is beautiful throughout and features awesome home décor in every room.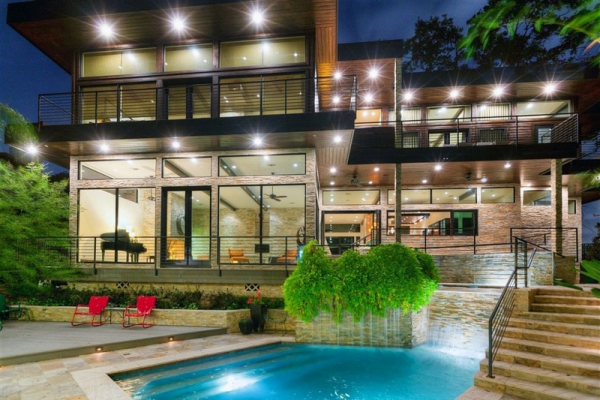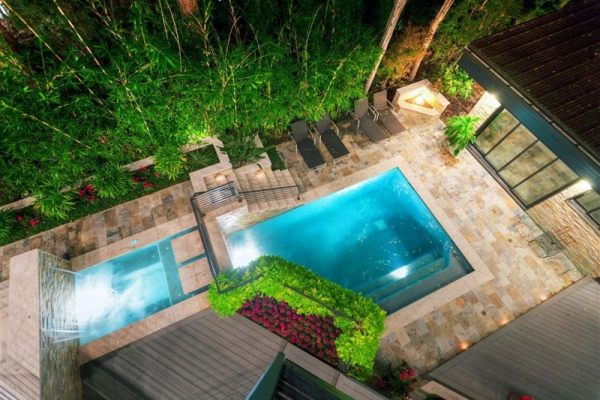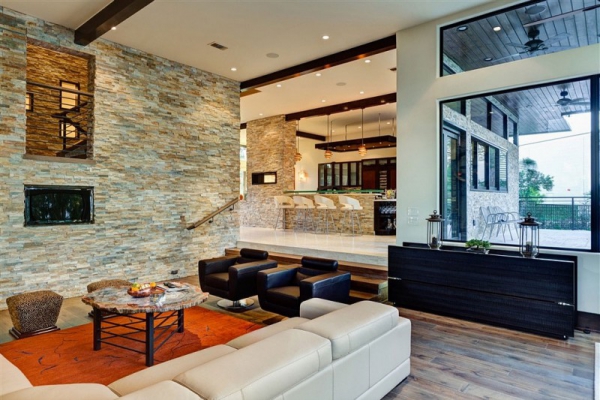 The house is big in every way. The ceilings rise high into the sky, every room is a sprawling space, and even the outside is widespread and beautifully designed. The awesome home decor captivates the whole house, using numerous natural elements to accent the interior wonderfully. Stone and granite play a big role in the design here, taking the effort out of having to hang anything up on the walls. A few pops of brightly colored art pieces and glass pieces, and the decor of this home is complete.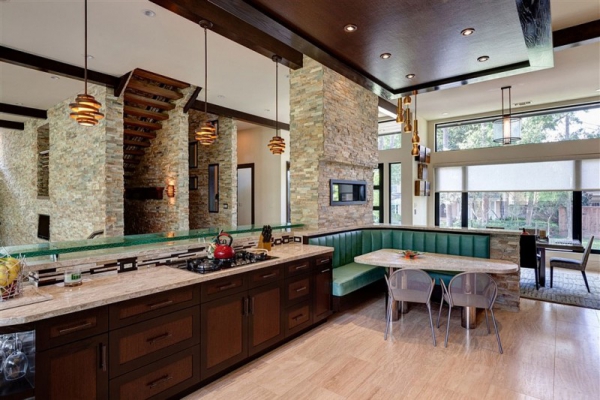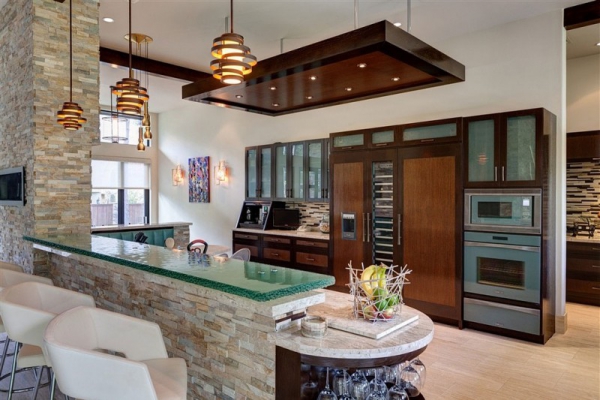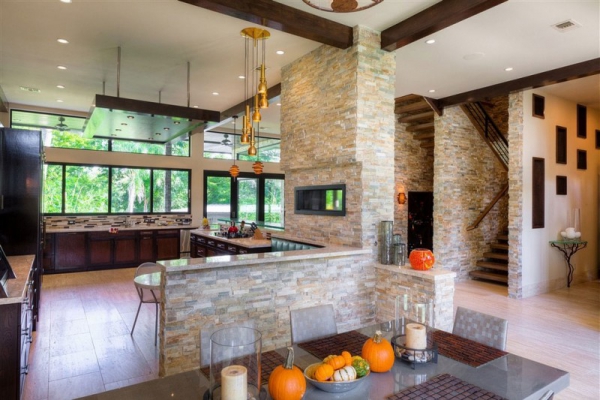 It is refreshing to see the use of more unnatural colors against the natural elements used as the decor. Lively patterns, deeper hues, and dark contrasts supplement the awesome home decor perfectly as you move from room to room. The kitchen is an excellent example of this; the dark wooden appliances contrast beautifully with the stone and glass counters, while a deep sea foam green makes up the rest of the kitchen decor.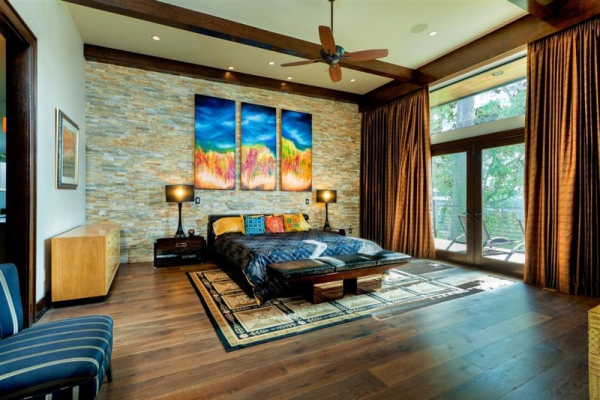 If you aren't convinced of the awesome home decor in this house, you should check out the master suite. One stone wall is used as a backdrop to this eclectic mix of loud colors, natural tones, and sprightly patterns. It is a perfect mix of all of the themes in the house. This Houston home truly is a testament to the genius of the designers out there.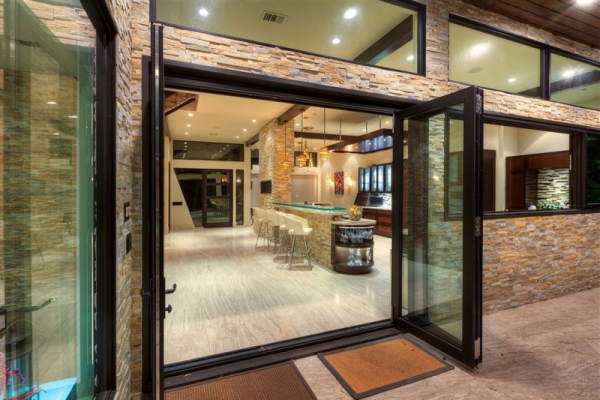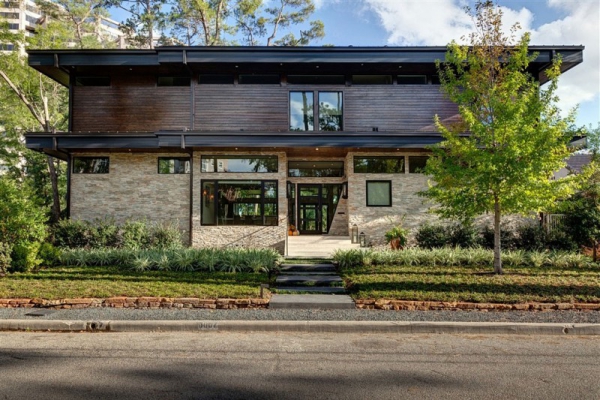 Photos: Jerry B. Smith Photography