For someone who has ever lived in or been to Canada, you may wonder how it is possible for a glass house to exist there and be possible to live in. Well, Guido Constantino has defied all odds and has designed this amazing glass house in Oakville, Ontario, Canada.
Just looking at the outside of it you will already be impressed by the different levels to the home, and the dimensions created with the glass and what is sure to be steel. It is also very impressive that while this is indeed a glass house you can see through, it somehow still looks very private.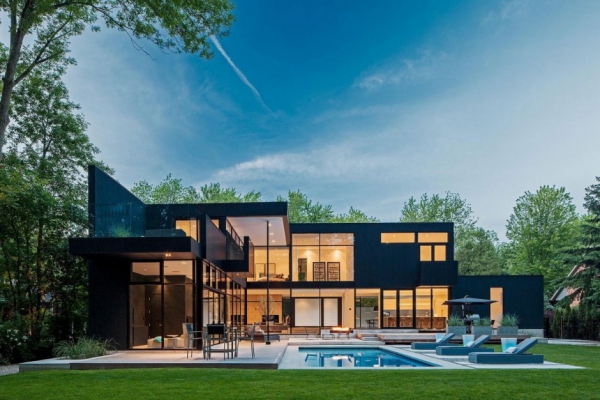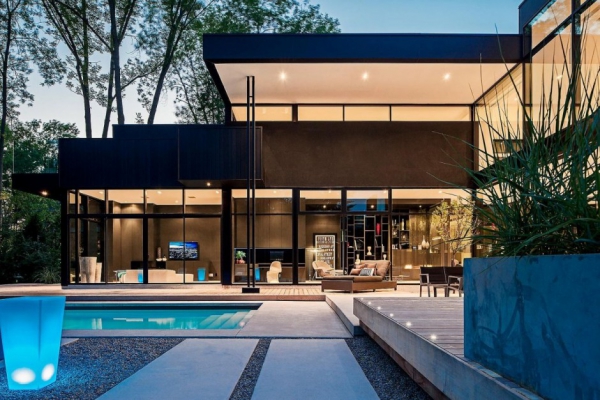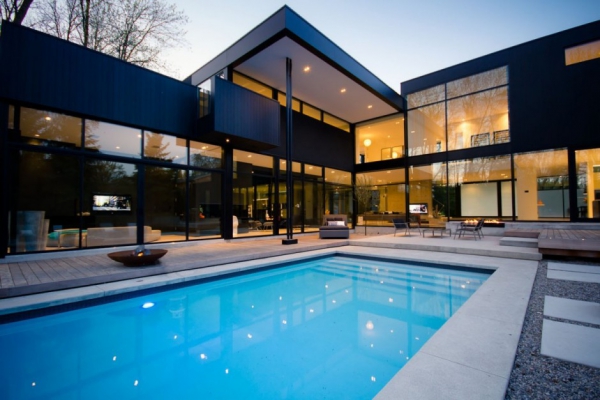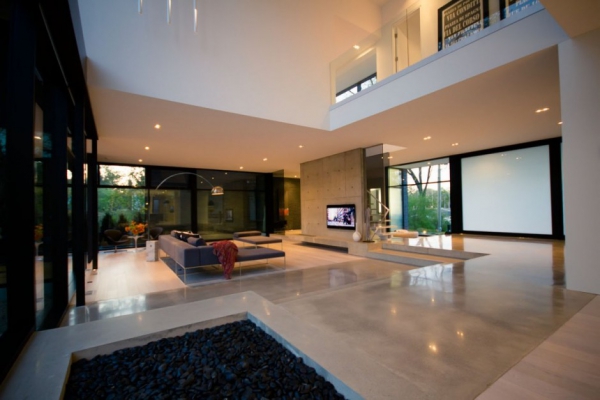 Inside the house there are beautiful hardwood and marble floors throughout, contrasting well with the neutrally painted walls and accents of concrete. The use of greys, plums, and black are an excellent addition to the décor of the home, adding even more dimension.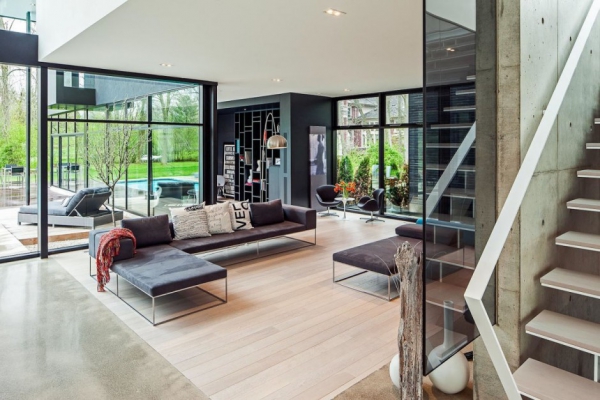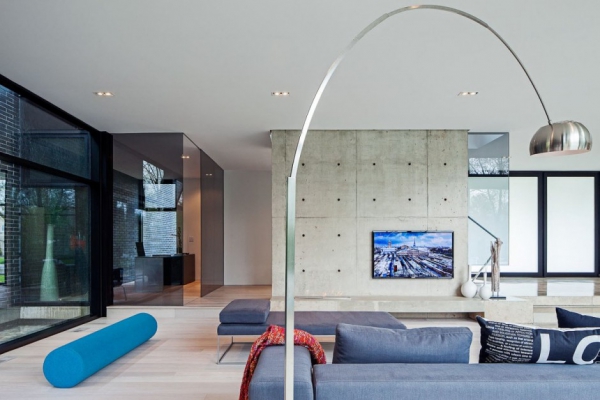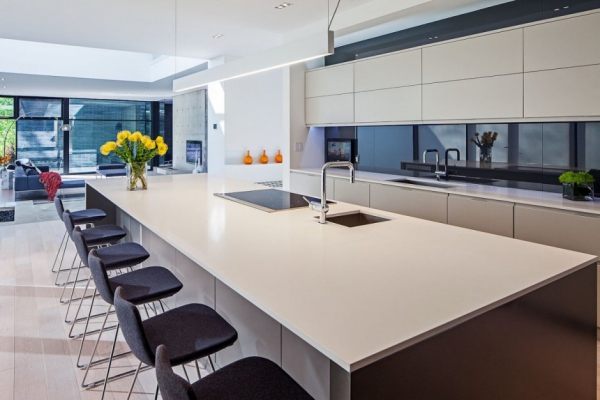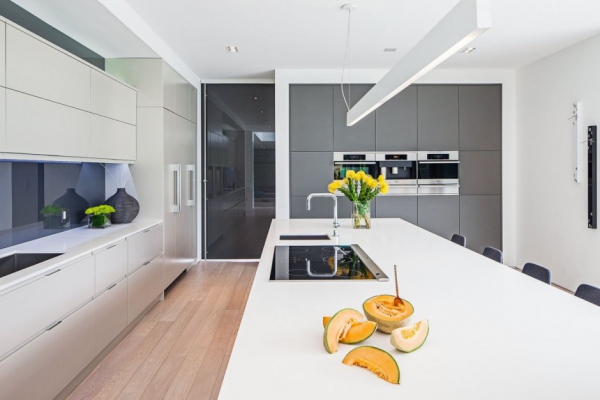 The living and kitchen areas on the bottom floor offer excellent amount of space and such stunning but simple design. Really, this glass house doesn't require any kind of wall decorations; its design is already so good. That being said, the use of glass walls within the home is a genius idea. Rather than use a normal wall for separation between rooms, the glass is perfect with keeping continuity with the overall design.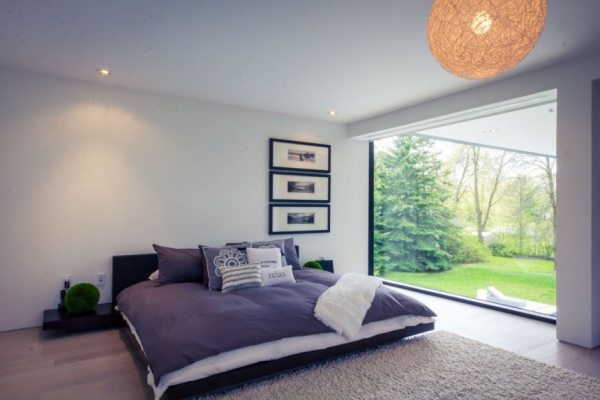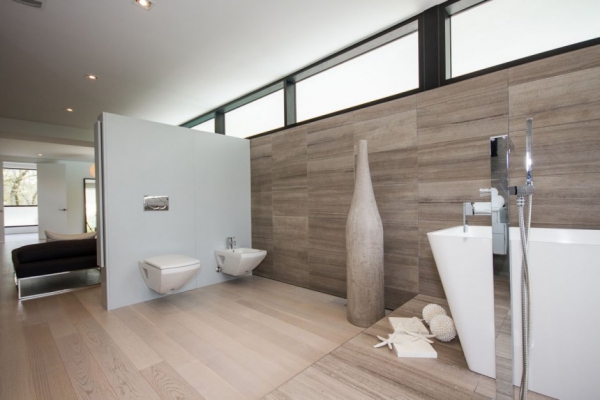 Photos: Peter Sellar
As we mentioned, it's hard to imagine living in this glass house in Canada (well, during the winter time at least) but we have been proven wrong with this incredible and stylish design. Imagine the beautiful views you would get living in a home like that.