One of the first barn houses built in Netherlands, the Donderen Barnhouse stands as a model of originality, architectural reinterpretation and creative inspiration. This modern country farmhouse anchors in familiar profiles and aesthetic references to render its spaces and experience with a touch of nostalgia. Articulated masterfully by architects aatvos, this project encapsulates a transition across time, sensibility and expectation within its architectural and cultural context.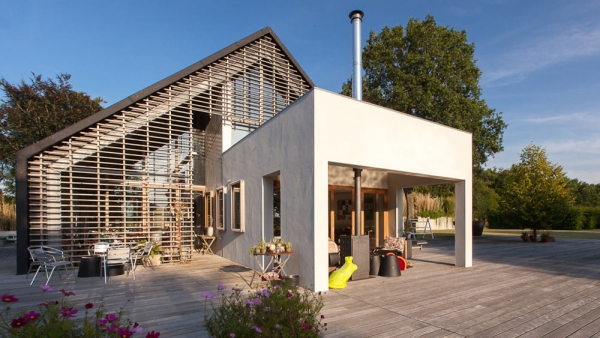 The barn house translates the traditional skeleton into an intricate lattice of open wooden slats, wrapping around the glazed skin surfaces that define its built form. These not only create an interesting pattern of light and shade indoors, it introduces a secondary layer that achieves the necessary privacy levels. The glass box construction ensures the interiors are warm and bathed in natural light, while rendering the barn in contemporary design dialogues. The resulting modern country farmhouse is therefore visually impressive and establishes an impressive presence within its natural surrounds.
The interiors of the building follow suit in temperament and tone; the spaces are contained in crisp, simple planes. A careful choice of furnishings and element populate these adaptive shells with character, charm and individual flair. The layout is open and fluid, with a subtle inter-connectivity punctuated by partial walls and freestanding planes.
Standing tall in its design, approach and unique offering, this modern country farmhouse merges the past and present to create a template for the future.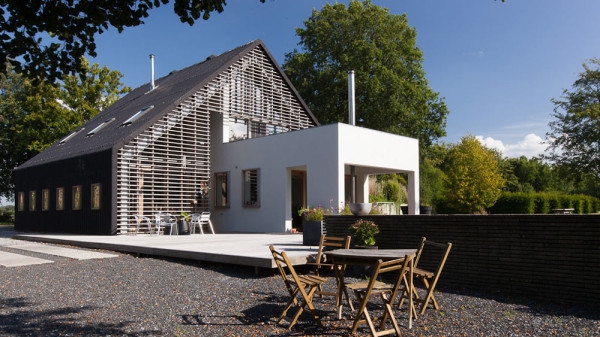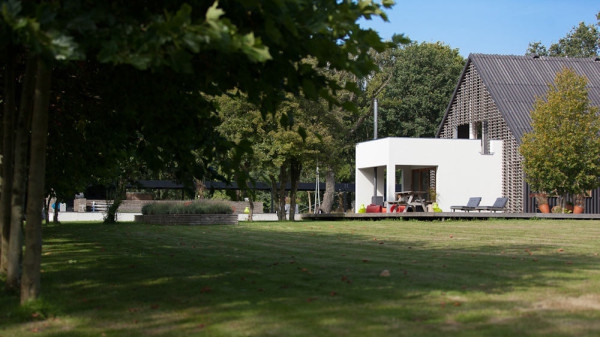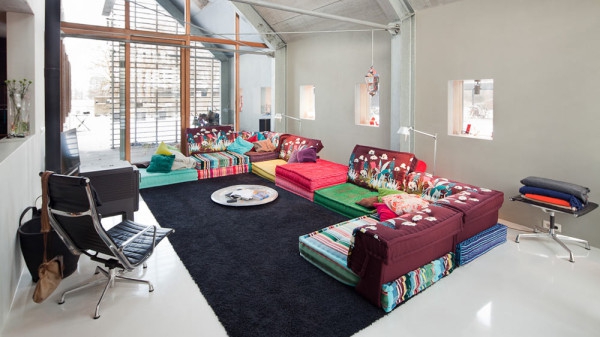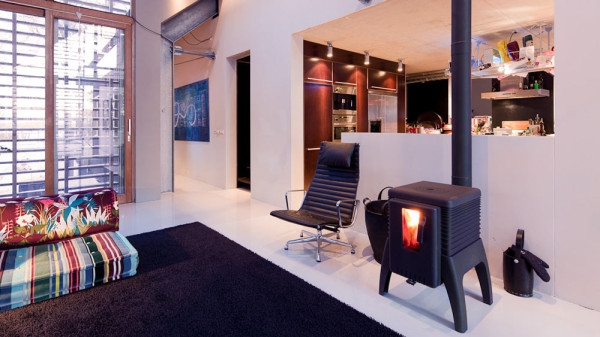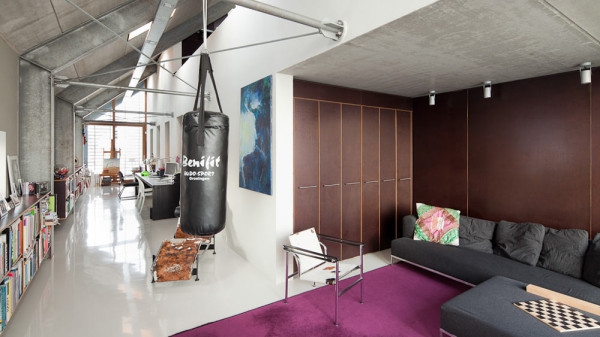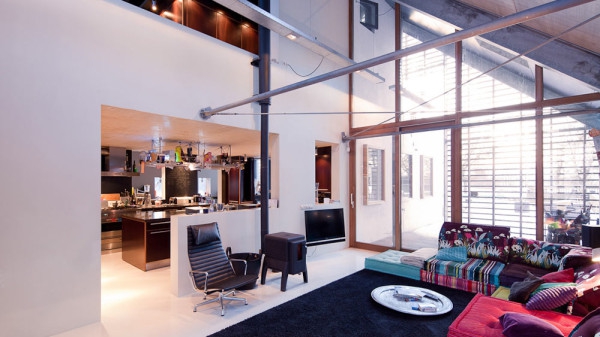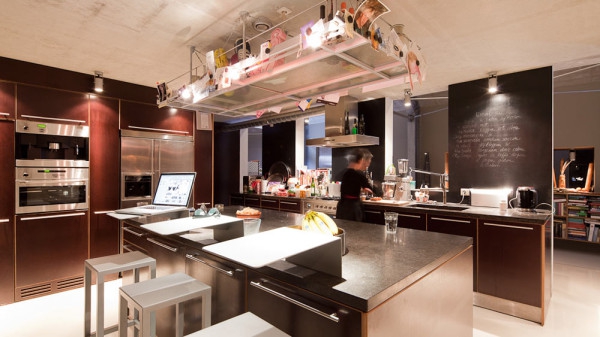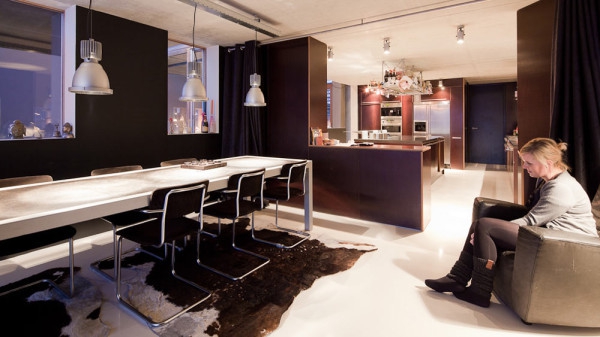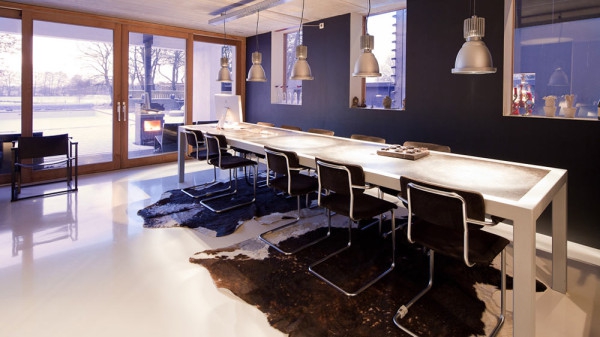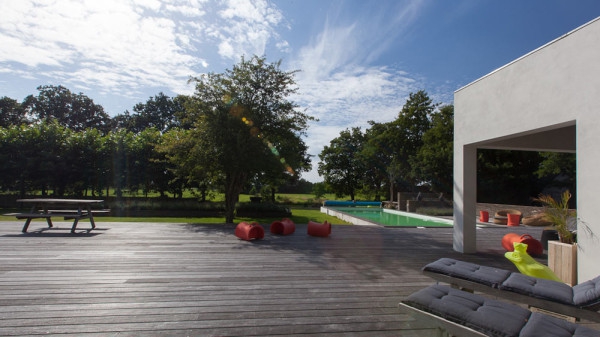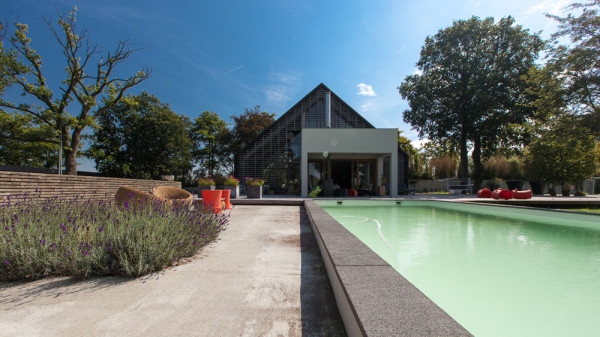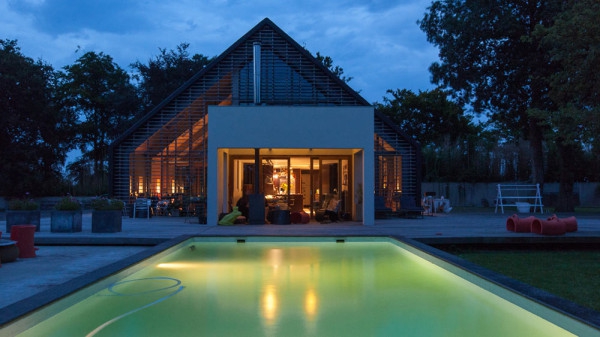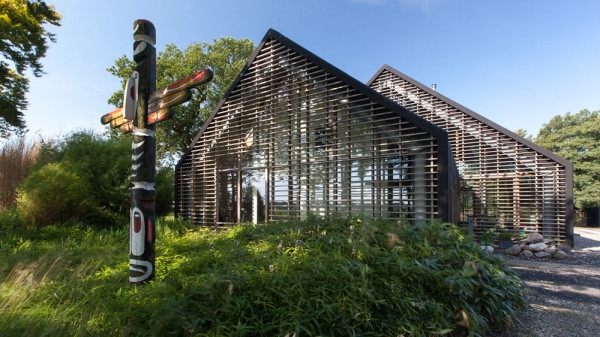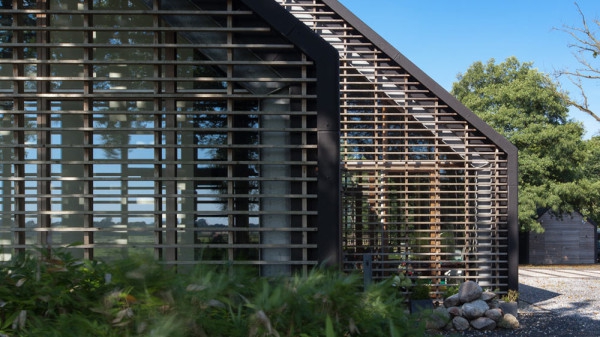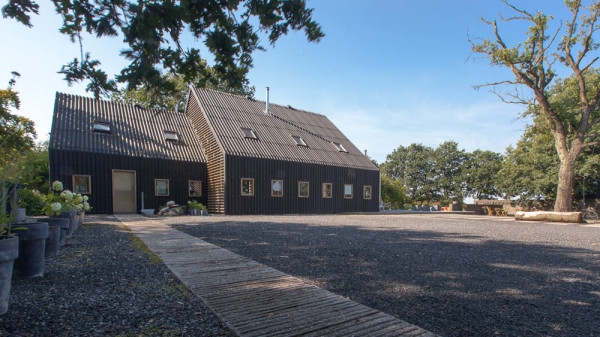 Photos by Stijn Poelstra